The planning team makes the new couple never leave nothing in their life Amari recommends wedding packages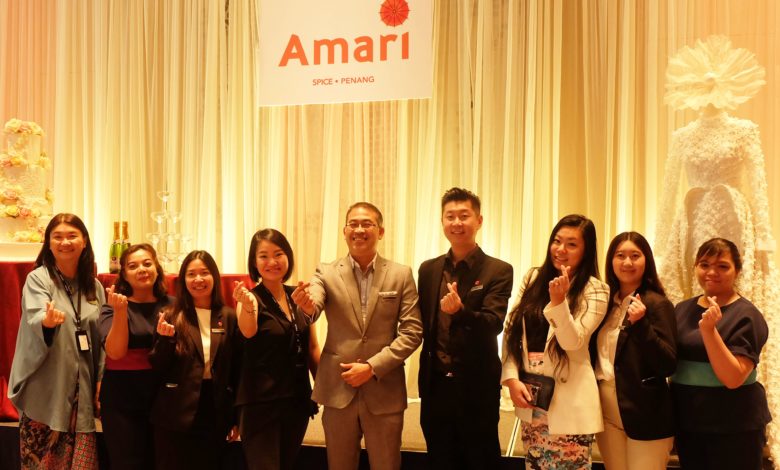 (Penang News) Dream wedding banquets are always unconstrained, and Amari Spice Hotel Penang has an experienced wedding banquet planning team, ready for everything, and promises to make every couple's extraordinary dreams come true.
Amari's banquet team creates delicacies for you, taking care of every detail from taste, presentation, presentation to table decoration. In addition, Amari Hotel also cooperates with partners in various fields, including wedding planning companies, wedding dress designers, photography and video shooting, spas, etc., to make the wedding package more perfect, so that the couple will never leave anything blank.
The hotel provides you with a series of specially customized wedding packages, which will definitely add a touch of nobility and elegance to your wedding. In addition, there is the option to organize the entire event according to your taste and requirements. No matter which option you choose, you can rest assured to enjoy Amari's special service.
The 4th floor of the hotel brings together Jadeite 1 and 2, Peridot1, 2, 3 and 4, and the Citrine multipurpose hall. Covering an area of ​​8,000 square feet, the entire floor is an integrated event space.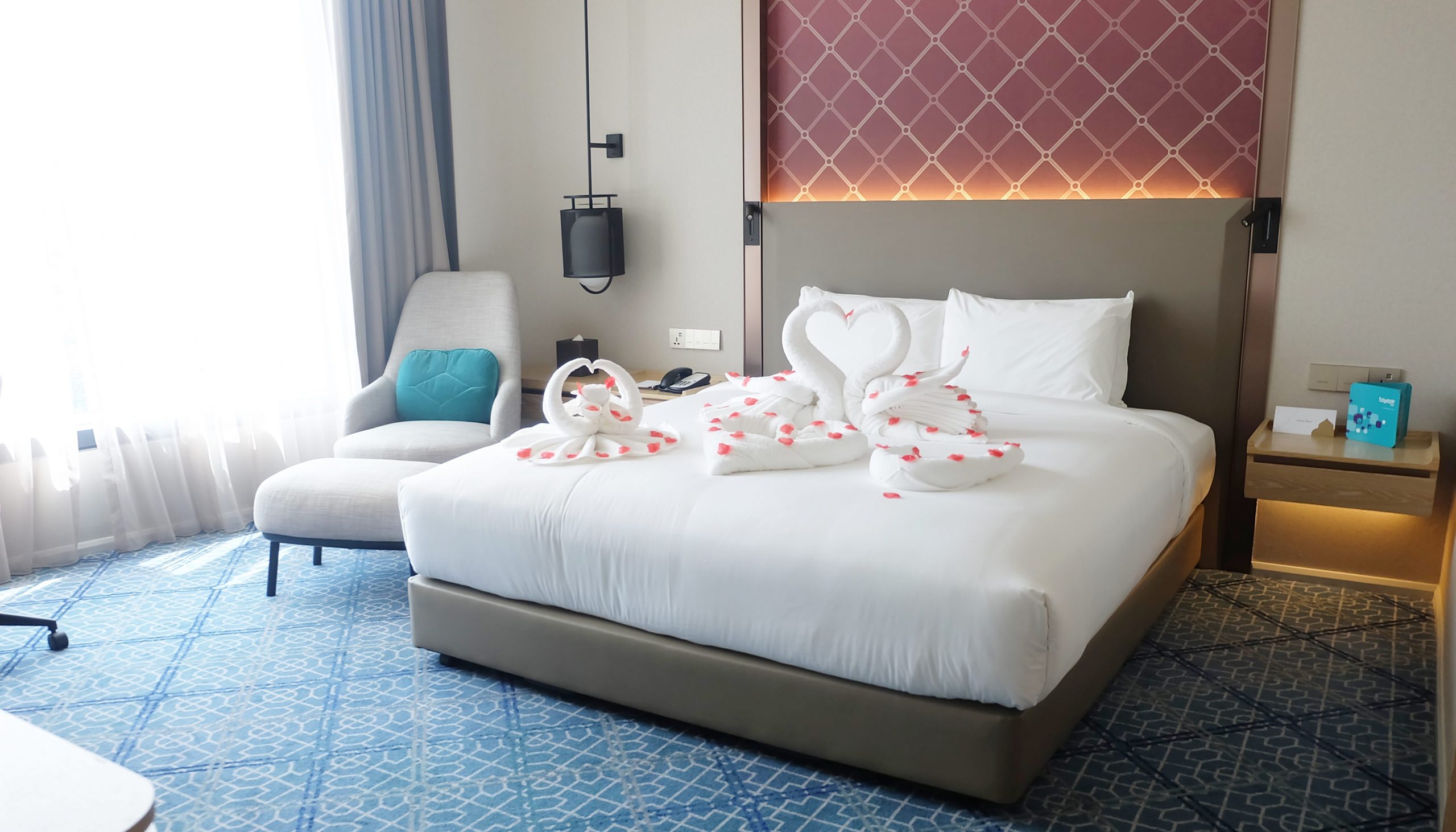 Jadeite 1 and 2 have a total area of ​​nearly 2,800 square feet. The hall has a high ceiling and no pillar design, and provides the most advanced audio-visual, lighting and projection systems and necessary accessories. It can accommodate about 120 people, suitable for small luxury wedding banquets.
In addition to renting out wedding banquet venues, Amari Hotel also provides a romantic wedding accommodation experience for a couple of couples.
The hotel creates the perfect "first impression" for wedding guests. There is a chic and elegant space outside the event hall where your guests can enjoy pre-dinner cocktails. It is worth mentioning that the outdoor garden area on the 4th floor – Amaya Terrace has beautiful scenery and a romantic environment. Holding a cocktail party here is bound to make the guests and hosts enjoy themselves.
The couple can not only stay in the Amari hotel room, but also enjoy a relaxing time at the Breeze Spa on the 5th floor. There are 5 private rooms in the spa, which provide excellent massage services. With the help of lyrical music and soft lighting, a couple who have been working hard for the wedding can relax and enjoy the joy after the wedding. time.
The hotel held a wedding banquet venue introduction press conference last Friday. The attendees included the general manager of the hotel, Noorazzudin Omar, director of marketing and communications He Xueli, director of business and marketing He Peizhen, coordinators Lin Xintong and Xiao Jiaen, Breeze Spa curator Vanessa and staff Ayuna and others. Partners of the hotel: Penang Wedding Professionals Association, Carven Ong Couture, Atlantic by Motion in Style, Bridepay.com, Lam-our Wedding Decoration & Events, Breeze Spa and Keith Kee Couture.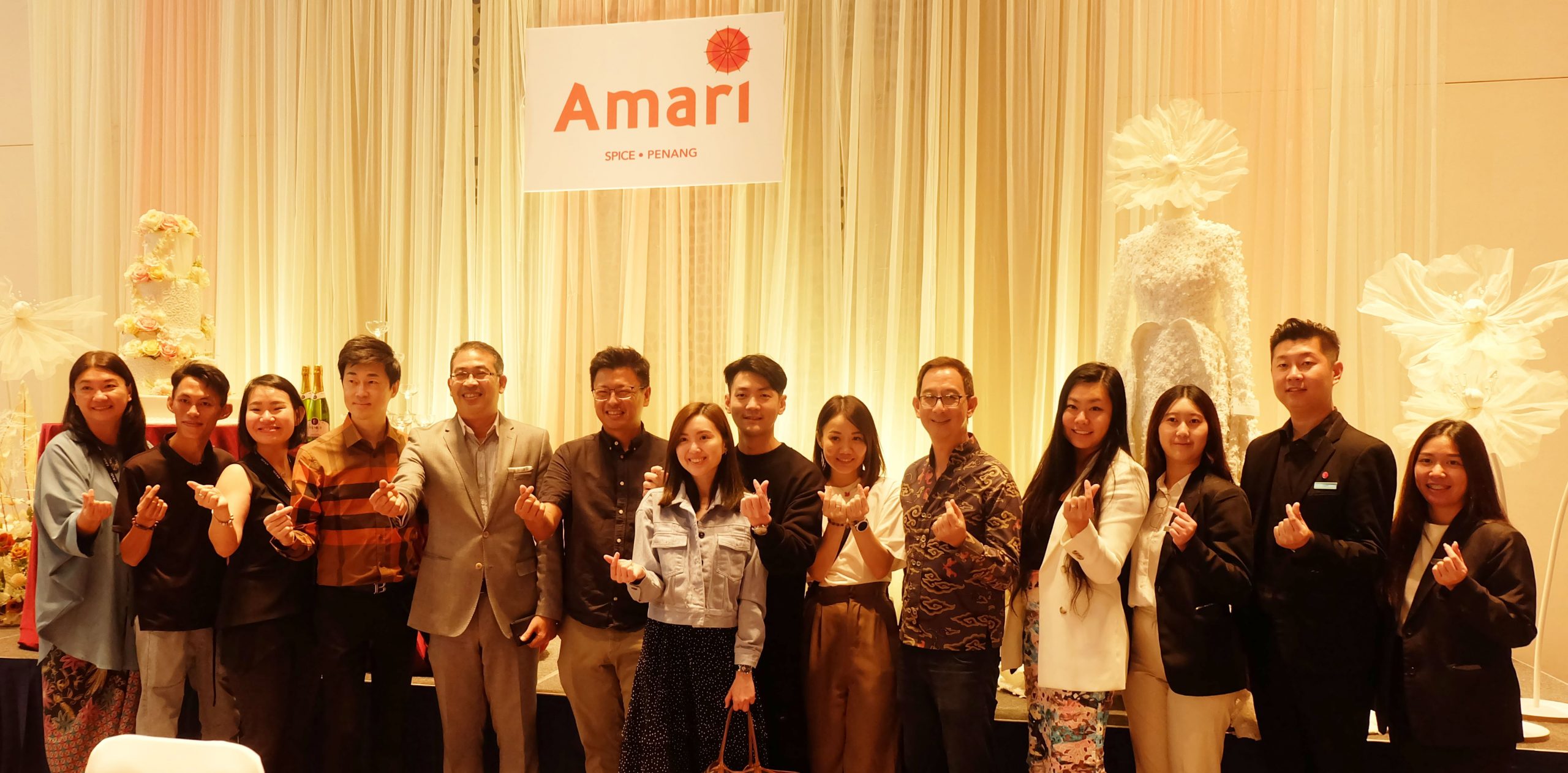 For more information about wedding banquet venues, please contact the Amari team: Tel: +604-6831188, Email: [email protected]