[Late Eyes One Care]Opening a Photography Museum, Busy Retired Lawyer Loves Cameras for 25 Years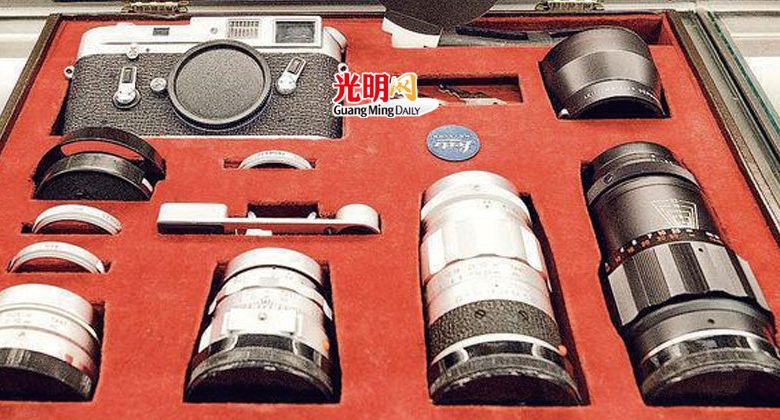 (Hong Kong News) As a world-class collector of Leica (Leica) cameras, he took his hobby as a job and turned a Grade 3 historical building in Happy Valley into F11, a private photography museum filled with his collections; he then opened Leica Camera in Causeway Bay The specialty store is the first time that the brand cooperates with a third party; and then opened f22 photography space in the Peninsula Hotel, holding photography exhibitions and buying and selling antique cameras.
He said that no matter the first half or the second half of life, even if it is a 12-yard shot in overtime, he will do his best and live a wonderful life!
Read more to know how to appreciate good photos
A few days before the visit, it was the FA Cup final. Liverpool and Chelsea played 120 minutes and shot each other 12 yards in extra time. In the end, Liverpool won the title. As a fan, Su Zhangde praised that no matter the second half or even overtime, it was equally exciting, "Everyone played a good game and worked hard every minute from the beginning to the end."
He compares life to a football game: "Whether you play the first half or the second half of your life, you play the same way. The most important thing is to live a wonderful, fulfilling and meaningful life!" He uses his own life to embody this truth.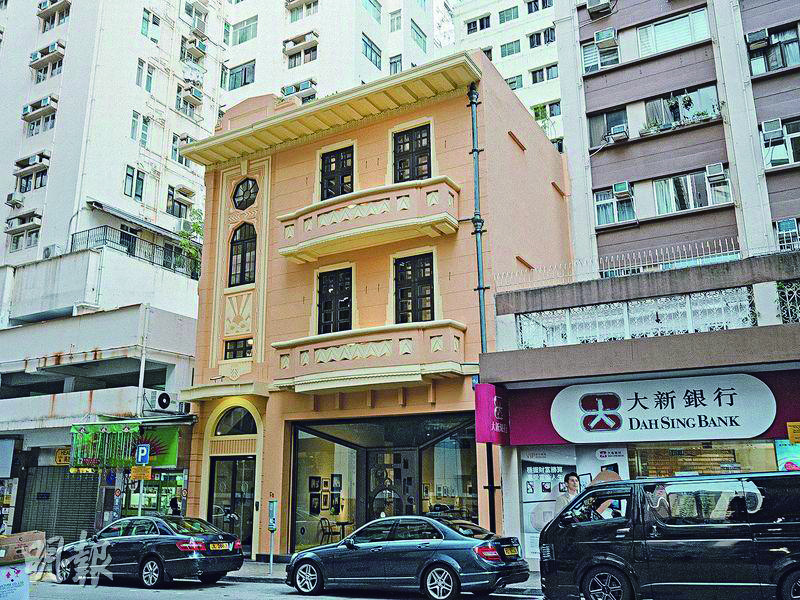 Before the official visit, Su Zhangde led us to walk around the F11 Photography Museum founded by him. F11, everyone will associate it with the aperture value of the lens. It turns out that there is another reference. The museum is located at No. 11 Yuk Sau Street, Happy Valley – a 3-storey Grade III historical building. From the historical footprints of Happy Valley to every photo displayed in the museum, he tells the story behind it, related people, years, details, etc., not only teaching visitors to understand the artistic value of photos, but also I took a lesson in Chinese and foreign history.
He just said modestly: "You must be familiar with reading. You see that I have a lot of reference books here. If you don't have a lot of knowledge, you don't know how to choose even if you see a good collection."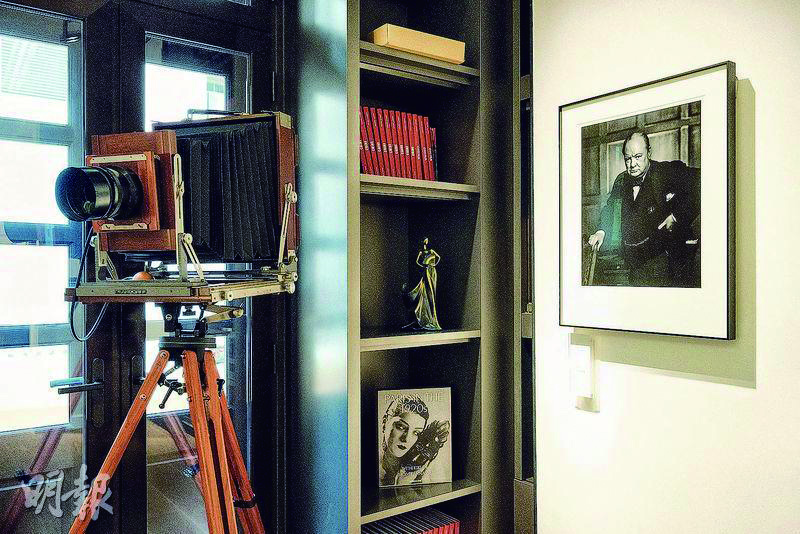 Turning up the elegant wooden stairs, we walked through the black and white photos of ancient and modern Chinese and foreign photographers, and came to Su Zhangde's personal collection area. There are hundreds of Leica cameras in the spotless display cabinet, but this is just the tip of the iceberg. How many are there? He couldn't count, and laughed at himself that he was hopelessly fascinated by Leica, and asked Dr. Liang Wanfu with a smile: "Is there any medicine for me?"
"The interest in photography has never stopped since middle school." Since his father is a photography enthusiast, Su Changde has been exposed to cameras, films, and photos since he was a child, and gradually became interested in photography. When he grows up, he has a special liking for Leica.
"At that time, I saw that many famous photographers, such as Henri Cartier-Bresson and other photographers of Magnum Photos, used Leica, and I was curious about what is so special about Leica?" He said like tennis I want to hold the racket of the best tennis player in my hand, and the Leica camera is the same for him. Being close to the master's equipment is like being close to the master's gaze.
In 1997, he owned his first Leica camera and became a world-class collector within 25 years. Even the Leica head office invited him to cooperate in the operation of a special store, which is unprecedented.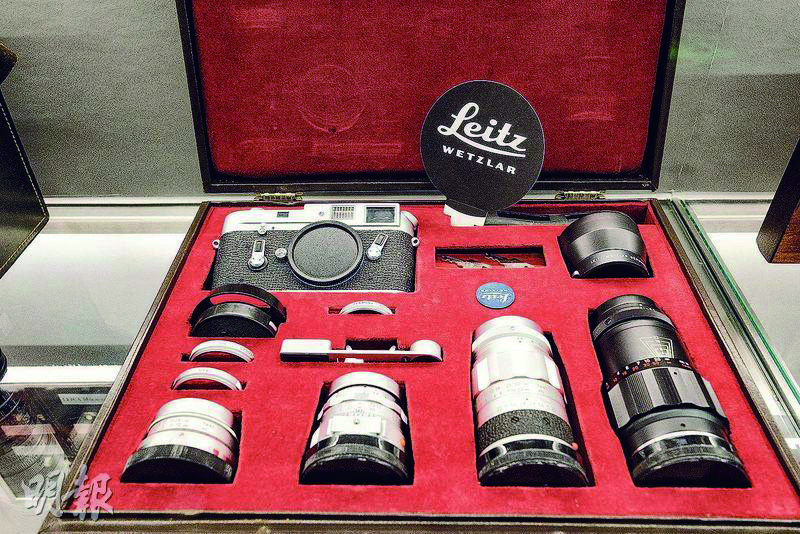 Read photo books to gain more
Hong Kong people are good at photography and love to chase after equipment. Although he is obsessed with Lecia, he thinks that the camera is not the most important part. Reading photos and photography books can get more in minutes.
"We watch a lot of images every day, but the time spent on each image is less than 1 second. In fact, there are many details in the image that we can pay attention to."
As he spoke, he walked to a row of bookcases as high as the ceiling, took out one of the hundreds of books, and flipped through to the photo he wanted in just two or three clicks, as if there was a search engine in his mind.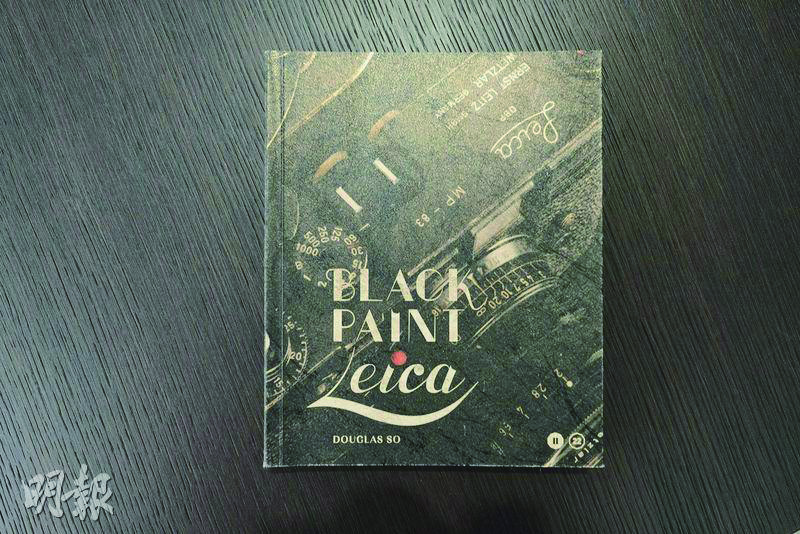 He showed a photograph of waving flags as Soviet troops entered Berlin in 1945, pointing to a Soviet officer wearing a watch.
"Originally he was wearing two watches." This officer may have snatched someone else's watch, or picked up the watch of a dead soldier. In short, after the Soviet military saw this photo, it felt unfavorable and asked the photographer to remove one of them. Only.
"If you don't read books, you will actually miss a lot, and you will only appreciate the superficial side. The story behind the photo, how to appreciate the photo, why the photographer took this photo, etc. If you don't study it further, it will be a loss."
Su Zhangde's obsession with photography goes beyond collecting. In 2013, after watching a photo exhibition at the Photography Museum in Stockholm, Sweden, he sat by the lake and thought, Hong Kong photography culture is very popular, but it only needs a place for lovers to gather and communicate, so he decided that "Hong Kong must have a photography museum."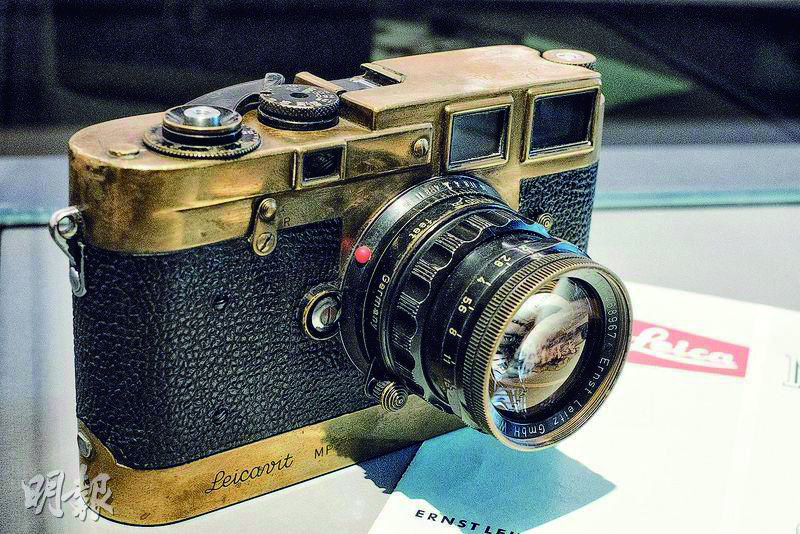 Therefore, the house at No. 11 Yuxiu Street, which was purchased earlier, was revitalized to promote photography art in the form of a private museum. In addition to exhibiting photographic equipment, photos and books, various experts or photographers will be invited to exchange ideas on cultural conservation or photography experience.
However, it is not easy to operate a private museum in Hong Kong. One of the major difficulties is to apply for a license. "To hold a public exhibition, you need to apply for a place of public entertainment license, you have to meet a lot of regulations, or you have to make a lot of changes to historical buildings. I have some reservations about this."
For example, in order to comply with fire safety, an automatic sprinkler system needs to be installed, and a water tank must be added in the bungalow; or barrier-free passages must be built, and lifts must be installed. These changes will destroy the original characteristics of the historical building. He finally decided to open the museum on an appointment-only basis, and hold open days from time to time, or to greet friends in the photography industry.
Isn't it a pity? He smiled lightly, "It is something I am very proud to own this historical building, and I am running a photography museum here."
He later opened the f22 photography space in the Peninsula Hotel, which is separate from the non-profit F11 photography museum. Apart from selling antique cameras, he also holds public photography exhibitions from time to time, allowing photography to reach the public in another form.
Interested in working as a full-time job but not considering retirement
When preparing for the F11 Photography Museum, he worked successively at the Jockey Club and the University of Hong Kong, operating as a hobby; but now, together with the f22 Photography Space, both are almost full-time jobs. He puts a lot of effort and time into it. , 5 days stationed in f22 photography space. Rewinding the time, if the contract with the University of Hong Kong hadn't ended early, f22 might not have appeared today, and Su Zhangde might be counting down to retire on the university campus at this moment.
Su Zhangde's tenure in each job is not short. He worked for Baker & McKenzie for 9 years and worked for the Jockey Club for 15 years. Only the vice president of HKU left after only 2 years.
In 2015, Su Zhangde was invited to return to his alma mater as the vice principal to raise funds for the development of the school. At that time, the Umbrella Movement had just ended, and the society seemed to be calm on the surface, but the storm was fermenting and spreading in the university. He recalled that he once had a meal with a donor, who was dissatisfied with social events, and the whole meal made him and the principal very embarrassed, and even threatened not to donate money to the university.
Chen Wenmin, the former dean of the law school, was not appointed as the vice president, which intensified the campus conflict. "Every time the school committee meets, it is on the news, because it is surrounded by students, (committees) cannot leave at night and have to negotiate, and finally Changed to Wanchai to start the meeting, tried everything."
The contradictions are as difficult to sort out as a knot. "I don't think I can do anything if I stay there, and I may not be able to do what the principal wants to do. It was a bit sad when I left, especially this is my alma mater."
The work of HKU was not as expected, so he chose to leave early. At that time, he was fifty-two and never considered retirement. He decided to devote himself to F11 and F22, and took his interest as his main job. Vice-Chairman of the College Council. Constantly holding meetings, looking at documents, and inspecting historical sites… He is busier than before, but he said with a smile that he is "very busy", "If it is my own interest, should I hurry up and learn What? Wait a few more years, no matter how old I am, maybe I won't have the courage and spirit!"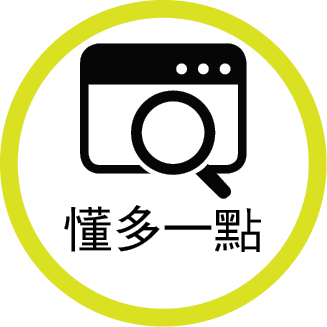 Photographers used to be like spies interviewing closed countries and smuggling photos
Sue: Su Changde Beam: Liang Wanfu Lu: Lu Bingsong
News is the first draft of history, and news photos are the witness of the times. Those important historical moments, especially the images from totalitarian and closed places, all come from the hard work of photographers and journalists.
Liang Wanfu loves photography, and recently published a book with his photos of "beating sparrows"; Lu Bingsong was a reporter in the late 1970s, and personally experienced the red line of interviews in totalitarian countries; An enlarged version of the Lecia camera model, a news photo that is not easy to talk about.
Learn multiple languages ​​to communicate and save your life
Beam:: When I was young, I was playing with cameras. I bought a large tube of film, cut the film myself, and rolled it into the film tube. It was much cheaper.
Lu:: In the past, the rolls of film used in newspapers were very large, and they had to be wrapped in black cloth bags. When using them, I counted 36 grids, cut them out, and then rolled them into the film tube; Stop when the number reaches 30, just in case the number is too small and you can't pass the film.
Especially as a breaking reporter, if you don't pass the film, you will miss some images. So I will not continue after taking 30 pictures, just be more careful. In the past, when we were journalists, we had to develop photos ourselves.
Sue: : The cutting and rolling of the film you mentioned just now was done by many photographers, especially war correspondents. They used to go to some relatively closed countries, and after taking pictures, they had to find a way to smuggle them out.
Some of those who helped newspapers even tried flushing negatives in the toilet themselves. Reading the biographies of photographers, I saw that many photographers really knew everything from ABC to everything, including that they often flew around and knew multiple languages.
Once, I was driving in Vienna to an event with the famous Swiss photographer Rene Burri. From getting on to getting off the car, he talked in 5 different languages; he spoke to me in English, the driver spoke in German, the French wife spoke in French, someone called him, both in Italian, and when he got off the bus, he spoke to me in Mandarin "Thank you", "Hello".
He says language has saved him a few times in his career, especially in some very hostile environments. He often shares with young photographers that if you go to certain places and don't know how to save your life, it's useless to take good photos; so he can learn every language, and he can communicate with the subjects, and be friends first Take another photo.
Begging a stranger to bring film back to Hong Kong
Lu:: I was working for Ming Pao when China just started allowing Hong Kong journalists to enter the country for interviews. At that time, after the interview, I took the photos I took and rushed to the gate to see who looked upright, spoke Cantonese, and were from Hong Kong, and told him: I am a reporter from Ming Pao, and I have a tube of film to send back to Hong Kong. If you see someone holding a sign with "Ming Pao" at the station or airport, hand it to him for me.
It was the late 1970s, as it often is.
(Strangers are willing to help you?)
Lu:We will give them the name cards, and they will trust us and are willing to help us bring the film back to Hong Kong.
Sue:: The Magnan photo agency I mentioned just now is exaggerated to say that it is like a spy organization, with a whole network, transporting film from the most totalitarian and closed countries to Paris or New York. This is the world at that time; today, there are mobile phones and It's easy to see photos of these places on the Internet, but it wasn't like this before.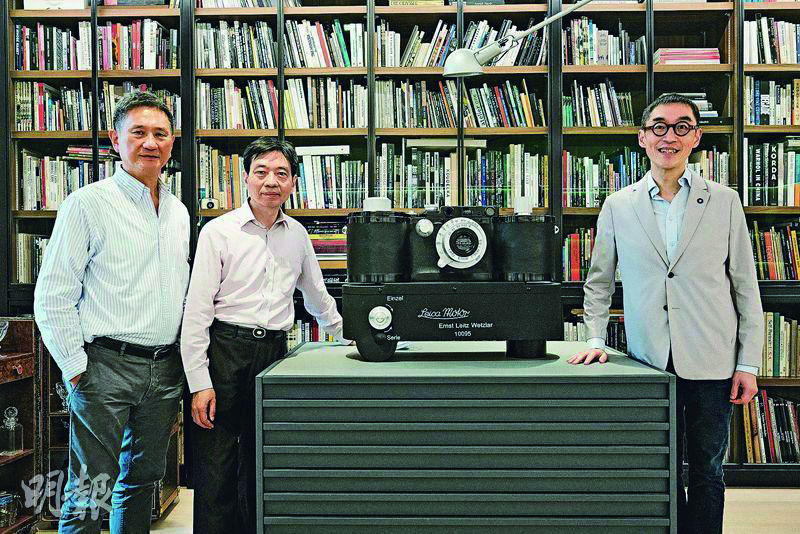 Text Zhang Shumei Picture Lai Junjie "Ming Pao"