Affordable tuition fees to realize the dream of studying abroad and study in Japan without regret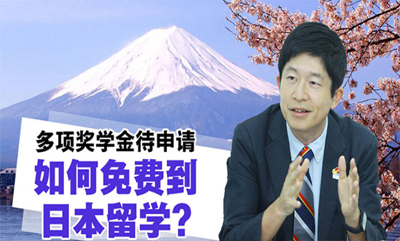 You may not expect that the tuition fees for foreign students studying in Japanese universities are the same as those for local students. This has enabled many students to realize their dreams of studying abroad. Not only that, the Japanese government and local organizations provide a number of scholarships to foreign students, who can enjoy high-quality education in Japan with relatively low tuition fees by obtaining these scholarships based on their strength.
The Japanese Alumni Association of Malaysia (JAGAM) will hold the "Study in Japan Education Exhibition" in Penang and Kuala Lumpur on September 9th and 10th. Faculty members from 29 universities and higher education institutions in Japan will be on-site for students and parents. Provide study abroad consultation and answer questions, so as to grasp the correct study abroad information.
Tang Guoliang, chairman of the Association of Malaysian Students Studying in Japan, said that the Association of Malaysian Students Studying in Japan is a non-profit organization recognized by the Japanese Embassy in Malaysia, the Ministry of Foreign Affairs and the Ministry of Education. Since 2019, the "Study in Japan Education Exhibition" has been held in Kuala Lumpur. This year, it is the first time to add a show in Penang. Students will not be charged any fees, aiming to help students who are interested in studying in Japan.
He pointed out that due to the development and convenience of Internet information, students generally search for information on studying in Japan online. In recent years, agents for studying in Japan have appeared on the Internet to promote enrollment information, with attractive scholarships and generous part-time salaries as their selling points. When students arrive in Japan, they find that the real situation is inconsistent with the promotional information, which makes them extremely disappointed and wastes money. Study abroad agency fees.
He hopes that students and parents will collect information about studying in Japan through formal channels, so as not to be deceived by false information and lose money. Therefore, he appealed to students and parents to actively attend the "Study in Japan Education Exhibition" and seize the opportunity to learn more details with the teaching staff of the school in person. Attendees are free to enter and will not charge any fees.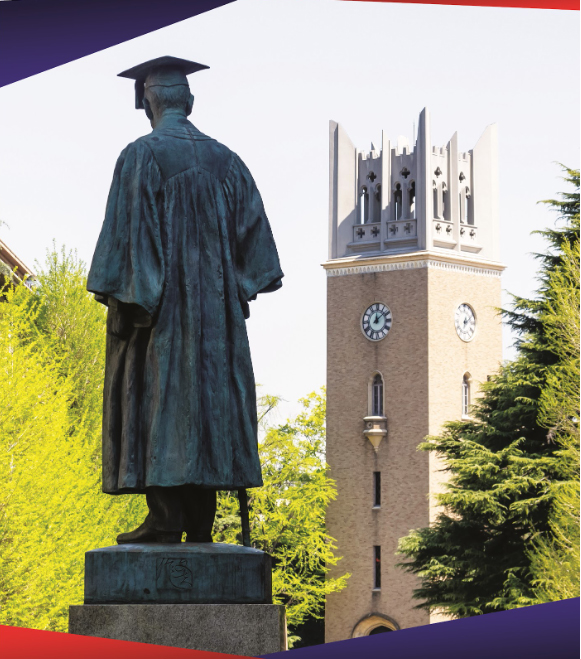 29 universities and higher education institutions in Japan brought first-hand information about studying abroad. The Japanese institutions of higher education participating in the education exhibition include National University of Tokyo, University of Tsukuba, Hiroshima University, Okayama University; private Waseda University (WASEDA), Asia University, Kyoto University of Advanced Science (KUAS), Nagoya University of Commerce. For students who are interested in learning Japanese, 14 well-known Japanese schools will participate in the exhibition.
There will also be 3 themed lectures for this education exhibition, including the 2024 Japanese Government Ministry of Education, Culture, Sports, Science and Technology Scholarship (MEXT Scholarship), the Malaysian Association of Students Studying in Japan Scholarship, and the Japan Student Services Organization (JASSO) to explain the information you need to know about studying in Japan. Members of the Malaysia Overseas Students Association in Japan will also provide assistance or share their study abroad experience on the spot, so that students and parents can return home with a rewarding experience.
The tuition fees for studying in Japan are affordable, and the fees for foreign local students are the same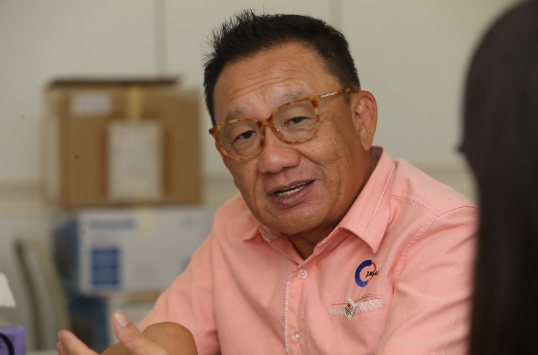 One of the biggest advantages of choosing to study in Japan is that the school charges the same tuition fees for both local and foreign students, whether you study in a national university or a private university. The annual tuition fee of a national university is about 550,000 yen (approximately RM17,000), while the tuition fee of a private university is between 1 million yen and 1.5 million yen (approximately RM31,000 to RM47,000) per year. This is undoubtedly an important consideration for students considering studying in Japan.
Tang Guoliang shared that according to the regulations of the Japanese government, the maximum number of working hours for foreign students in Japan is 28 hours per week, and the hourly salary is about 1,100 yen, which is basically enough to meet daily expenses. Not only that, the Japanese government and local organizations provide a number of scholarships to foreign students. As long as you maintain a hard-working and positive learning attitude, you have the opportunity to win these scholarships and enjoy a high-quality education with relatively low tuition fees.
He pointed out that although the performance of the Malaysian ringgit continued to slump, the Japanese yen was also in a state of depreciation. Compared with studying in European and American countries, the cost of studying in Japan is more economical. Therefore, students who intend to study in Japan should seize this opportunity.
Have the opportunity to waive tuition fees and multiple scholarships are available for application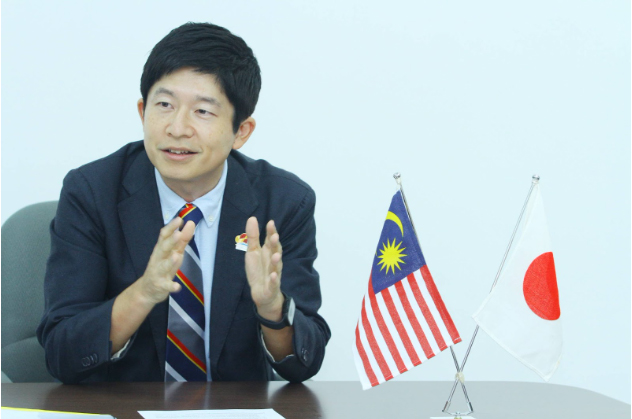 If students with excellent grades are interested in studying in Japan, the Japanese government MEXT Scholarship will be the best choice. Every year, the Association of Malaysian Students Studying in Japan will cooperate with the Japanese embassy, ​​and the Japanese embassy will select 25 master and doctoral students from the applicants and recommend them to the Japanese Ministry of Education, Culture, Sports, Science and Technology for this scholarship. For the University Department (Bachelor), it depends on the results of the year, and the maximum number of places is 11.
The students who receive the MEXT scholarship are Japanese national-funded students. The results of the university department are based on the standards of the Japanese Ministry of Education. They can apply for the results of SPM, independent high school unified examination, O Level or A Level. Yukiyoshi Saito, First Secretary of the Japanese Embassy in Malaysia, will hold a lecture at the Education Exhibition for two consecutive days to share the details of the MEXT scholarship application with the attendees.
In addition to the MEXT scholarship, JAGAM also cooperates with Japanese language schools, vocational schools and universities for scholarships. For example, Akamonkai Japanese Language School, which has a total of about 1,600 students, provides scholarships for 3 first-year tuition waivers for science majors. In addition to science, there are also scholarships for liberal arts and information technology related departments.
Japanese vocational colleges become a popular choice
Su Chongyi, vice-chairman of the Central Branch of the Association of Malaysian Students Studying in Japan, said that Japan is a stronghold of technological, cultural and economic innovation. Increase.
In addition to Japanese national and private universities participating in this year's education exhibition, there are also 6 well-known technical colleges. Each technical college has a different field of expertise. The school is equipped with rich teaching equipment to cultivate students to master academic, professional knowledge and skills. Skilled professionals.
He gave an example. Teenagers nowadays love Japanese animation. At last year's exhibition, Nippon Designers School attracted many students to inquire about courses. The school will also participate in the upcoming education exhibition. He hopes that students will seize this opportunity.
The technical colleges participating in this year's exhibition are:
➤ Akademeia 21st Century: You can choose Design Department, Entertainment Department, Business Department, Tourism Department, Animation/Game Department, and Language Department.
➤Koyama Gakuen: Known for its maintenance and repair of automobiles, it trains students to have multi-faceted practical abilities in the automobile industry.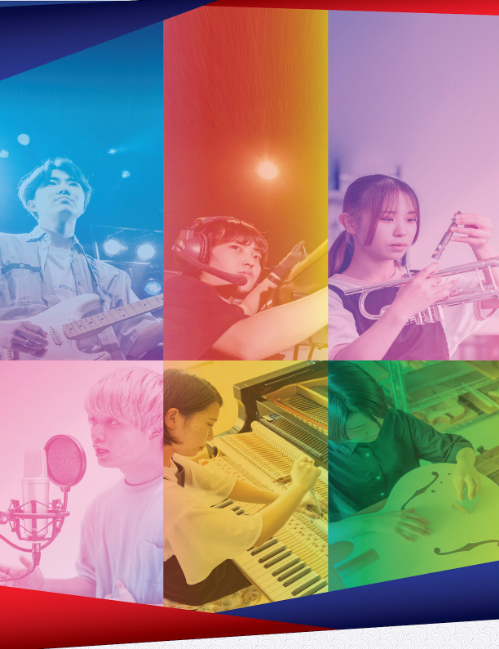 ➤ESP College of Entertainment: This is a specialized school for vocational education related to the music entertainment industry. It combines industry and academia to provide students with rich on-site practice opportunities, and creates a first-class learning environment for industry-standard employment and the vision of professional musicians.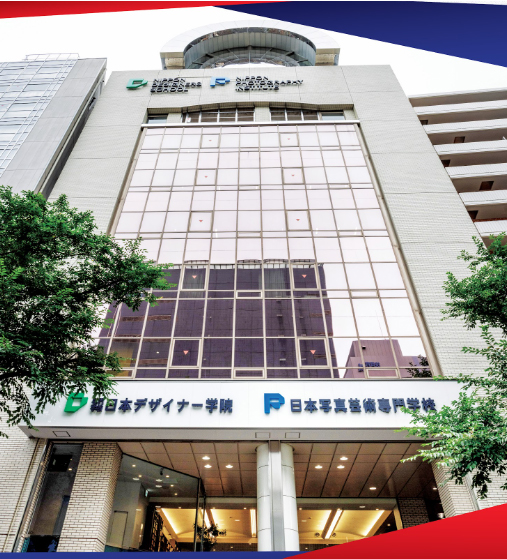 ➤Nippon Designers School: The school provides courses in graphic design, visual design, illustration, manga, photography, etc., to cultivate talents in the creative field.
➤Nihon Kogakuin College: It has creative field, design field, music field, IT field, technology field, sports/medical field. From these 6 different fields of disciplines, it will definitely satisfy the field of interest that suits you need.
➤ Tsuji Culinary Institute (Tsuji Culinary Institute): In the Tsuji Tune Group's specialized school, you can learn a wealth of knowledge about "food" such as cooking and fruit making. As many as 40% of Japanese Michelin chefs are graduated from this school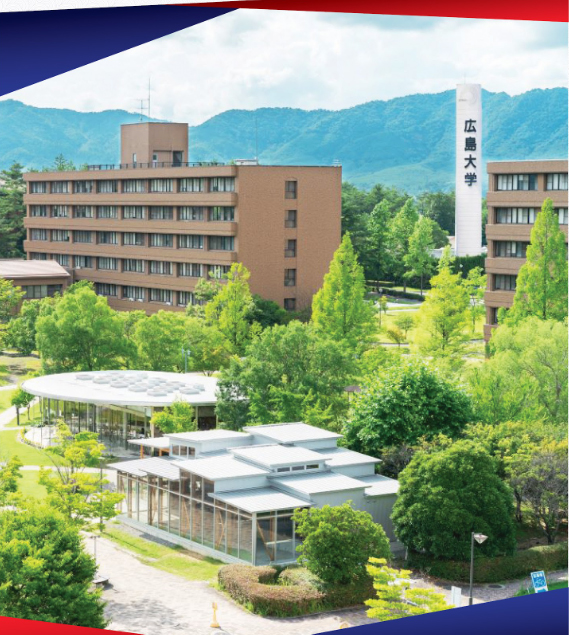 Studying Abroad Helps Self-Growth
As global competition intensifies, job seekers with skills will be more competitive, which will help them find satisfying jobs in their future livelihood and career development.
Liu Weiye, vice president of the Central Branch of the Malaysian Students Association for Studying in Japan, said that as a highly developed technological power, Japan has always been famous for its advanced technology and innovation. Professionals are needed in various fields to promote industrial development and achieve innovation. Therefore, Malaysian students who graduated from vocational colleges have become employees that Japanese companies strive for. This situation can be described as "job hunting".
Malaysian students are often multilingual, making them more prominent in the workplace. In fact, many senior executives or CEOs of listed companies in Japan are talents from Malaysia. Even if he returns to Malaysia to develop, no matter whether he develops in the government or private sector, he is currently an associate professor at the Faculty of Business and Economics at the University of Malaya.
He strongly encourages middle school leavers to study in Japan. During this learning process, they can develop independence, broaden their horizons, find their own position, understand themselves, and build self-confidence, which is an invaluable experience for them to start their future journey. This not only provides a stage for their personal growth and academic development, JAGAM helps these young people's dreams together, allowing them to bloom a bright future in Japan, a land full of opportunities.

2023 Study in Japan Education Exhibition
Penang show
Date: September 9 (Saturday)
Time: 9:30am-5:00pm
Location: 2nd Floor, Jen Hotel, Penang
Kuala Lumpur
Date: September 10 (Sunday)
Time: 9:30am-5:00pm
Location: 5th Floor, Cititel Hotel, Mid Valley
Admission is free, and there will be a lucky draw for each education exhibition. The organizer will give away a round-trip economy class air ticket from Kuala Lumpur to Narita, Japan. Welcome to pre-register on the official website:www.jjef2023.jagam.com.my/registration