[Wanqingyi Care]Jingyuan Home of Compassion takes care of the poor and the elderly, not alone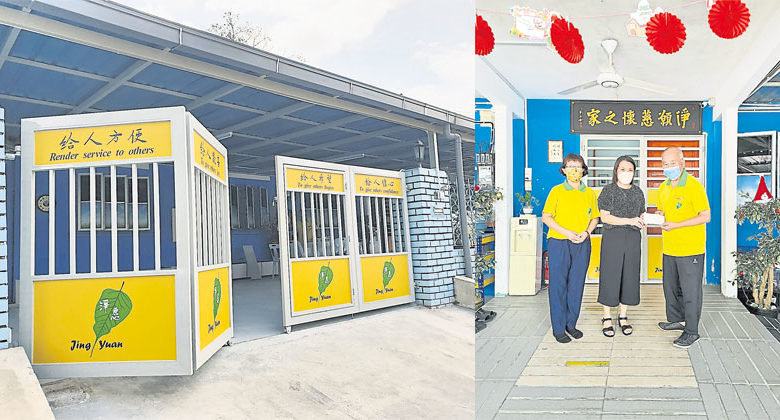 text wish
Everyone needs companionship, and only companionship can be close to patients. In addition to solving daily care for patients that cannot be achieved by themselves, companionship can also bring emotional support and comfort to patients.
Under the caring care of the volunteers and medical team of "Jingyuan Home of Compassion", I discovered here that I am not alone when I am sick. Through the dialogue between patients and companions, we can listen to each other's hearts and learn to respect each other. , Seeing the power of mutual support, let life have no regrets.
(Kuala Lumpur News) Everyone who comes into contact with Sister Yang Baomei, the dean of the "Home of Purity and Compassion", will probably be impressed by her energetic and dynamic expression, as if this thin woman has the power to use forever. Inexhaustible energy, listening to the life stories of her accompanying the patients in the "Jingyuan Care Home" for 10 years, I can't help but admire how a person's willpower can be so strong, "Who are you? How did you survive?"
Witnessed the death of 3 elders in one hour
"Here we are always faced with the impermanence of the elderly who stop breathing and lose their lives. I once witnessed three elderly people passing away one after another within an hour."
Being so close to the god of impermanence made her truly understand the preciousness of living in the present from the old man. Since life is short and impermanent, we can only cherish the people in front of us, care for them well, and accompany them well, empathize with patients facing the situation of imminent death, truly touch the hearts of patients, respond to their immediate needs, and practice the art of companionship at the end of life, using illness as a teacher practice path.
It is not an easy task to face the major events of life such as one's own illness and death, let alone the illness and death of an elderly person who has no relatives or reasons. Volunteers must have a strong psychological construction, as well as selfless love and tolerance.
They not only need to take care of the physical needs of the patients and alleviate their pain as much as possible, but also need to care for the psychological needs of the elderly and appease their desperate and fearful hearts.
In such a place full of suffering and sorrow, the volunteers learned to let go of their attachments. When faced with excessive and unreasonable abuse and demands from patients, they do not regard them as a catharsis of negative emotions, but understand them with a tolerant attitude.
They know that the patient's abuse is not aimed at them personally, but an expression of powerlessness and despair. They respond with compassion and wisdom, and use love to dissolve the resentment in the patient's heart. This kind of giving without expecting anything in return is their deep understanding of benevolence.
Dean Baomei is wholeheartedly grateful for the power given to them by Buddhism.
In the process of devotion and service, we must not forget to gradually let go of our own obsession and arrogance, so that we can develop a heart of more love and wisdom, and truly become a light that illuminates ourselves and others.
Master Shengyan's teaching of "face it, accept it, deal with it, and let go of it" has become the Dharma and method that Baomei always keeps in mind and implements in life.
"I will also have troubles, but they won't accumulate for too long! Otherwise, I won't be able to continue at all." She knows how to let her heart return to zero, and understands the truth that she must let go before bringing it up again.
Ten years ago, she and Brother Liu Shuixing, the founder of "Jingyuan Home of Compassion", visited an old man who had a serious work injury and had worms on his feet and had no one to take care of him. When the old man was sent to the nursing home, they witnessed and witnessed the powerlessness and plight of the nursing home. Because of the lack of volunteers, the elderly living there were not well taken care of. So, they led the volunteers to the nursing home to serve. Later, he made a pure vow and rented a two-storey terraced house with Buddhist friends in Cheras Pearl Garden, Kuala Lumpur, and established the "Pure Vow Home of Compassion" to take in the poor and seriously ill elderly for free.
Pray for social attention for the lonely elderly
"There are a lot of helpless and disappointed old people queuing outside. They have no children, the nursing home doesn't want them, the government doesn't want them…" the founder Liu Shuixing prayed for more lonely and helpless old people in society attention and love.
They visited hospitals and homes, and tried their best to take in some seriously ill and elderly people who had no one to take care of them.
They know that in this society full of loneliness and helplessness, there are many abandoned old people longing for a little warmth and care.
Today, the "Jingyuan Home of Compassion" not only takes care of the elderly who have suffered a stroke and cannot move normally, but also takes care of cancer patients who are severely bedridden.
"Pure Wish Home of Compassion" initially established a hospice center in Taman Mutiara Barat, Cheras, which was responsible for caring for severe patients. Later, in order to separate severe patients from stroke patients, a stroke patient care center was set up in Pandan Indah. Currently receiving 22 stroke patients. Let stroke patients who are expected to recover receive intensive rehabilitation such as acupuncture, physical therapy, and occupational therapy in the center to help them recover their ability to take care of themselves in daily life as soon as possible.
In 2018, 5 years after the establishment of the "Pure Wish Home", critically ill patients were moved to a row house in Setapak Wenlianggang Garden, which has a more ideal recuperation environment, and 18 seriously ill patients have been accommodated so far.
Looking forward to buying land to build a stable home for the sick
In the past 10 years, they have been working hard to expand the Pure Wish Home. In the next 10 years, they hope to accommodate and take care of more elderly people in need, as well as get more caring volunteers and medical teams to accompany them.
Dean Baomei shared that in the next 10 years, they hope to buy a piece of land and build a stable home for cancer and serious diseases.
Since its inception, the "House of Pure Wish and Compassion" has adhered to two main purposes:
(1) Taking care of the terminally ill and stroke patients who are lonely, poor, living in distress, and have no shelter. I hope they can get the warmth of home, care of body and soul, love and respect.
(2) Promote public hospice care education, palliative care volunteer training, let life affect life, and practice life care.
Founder Liu Shuixing's biggest realization in the process of doing charity is: Wan Yuan must be let go. The world is impermanent, follow life, grasp the present, cherish the present, grasp the cause and fate, do good deeds to benefit all beings, don't wait! Doing good deeds must be timely, and karma must be created!
Only when people's hearts are positive and kind, the society will be better.
"It is a wonderful thing to be able to help others. I hope more people will join the ranks of charity work and join in the grand event!"
"House of Purity and Compassion" adheres to the belief of "pure heart and devotion, wishing infinite love", and provides patients with a shelter for physical and mental recuperation and refuge, so that they can live in a place where they can live, get medical care for their illnesses, and be old If you have something to support, you will eventually return to something.
Accompanying and serving patients until the last moment
In addition to being obliged to bear the medical expenses and living needs of each patient, when the patient reaches the end of life, the "Jingyuan Home of Compassion" is also based on the concept of respecting life and compassionate care, accompanying and serving the patients concerned. Suffering from the last moment, follow their last wishes, and hold a farewell ceremony for them according to their personal beliefs, so that they can walk through the last journey of life with dignity.
"Jingyuan Home of Compassion" provides 5 major services
Jingyuan Cihuai Home is a nursing center for critically ill patients, a peaceful home for terminally ill patients, and a nursing center for stroke patients. At the same time, it also provides medical device borrowing services for patients in peace at home.
1. Long-term care/terminal care center
Clean wounds for patients with serious diseases, and replace nasogastric tubes and urine bags. A hospice team consisting of Chinese medicine practitioners, religious teachers and volunteers provides symptom relief treatment, spiritual support and grief counseling for families.
2. Stroke Center
Treat people with stroke, cerebral palsy, vegetative and gradual freezing.
3. Personal care services such as bathing, changing diapers, turning over, pumping sputum, feeding milk, haircuts, and nail clipping for patients who cannot take care of themselves.
4. Physiotherapy Rehabilitation Center
Assist stroke patients and patients with physical inconvenience caused by accidental injuries to take care of themselves.
5. Chinese medicine team
Weekly acupuncture services are provided, coupled with regular rehabilitation activities by a physiotherapist, in hopes of restoring the patient's normal mobility.
Additionally, physical therapists do physical therapy for patients, increasing their chances of recovery.
Medical Equipment Borrowing The medical equipment available for loan includes: hospital bed, wheelchair, stretcher, crutches, drip stand, oxygen machine, phlegm suction machine, air mattress, mobile toilet, etc.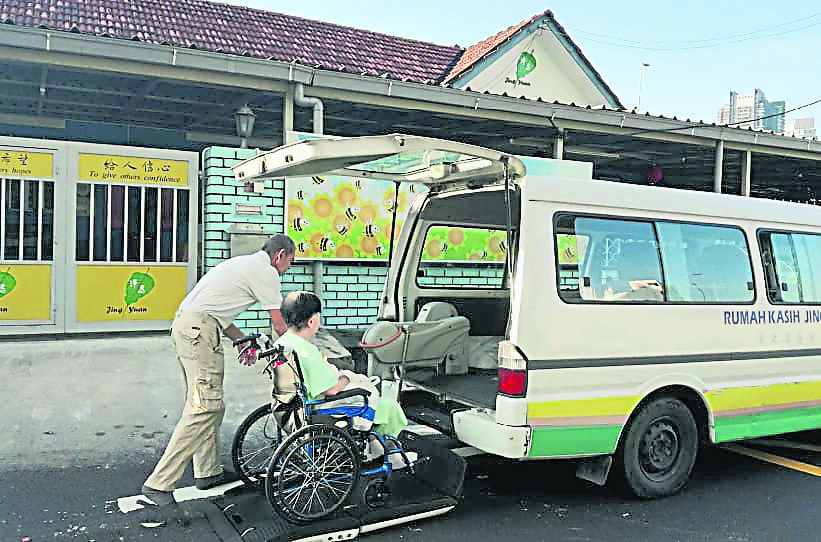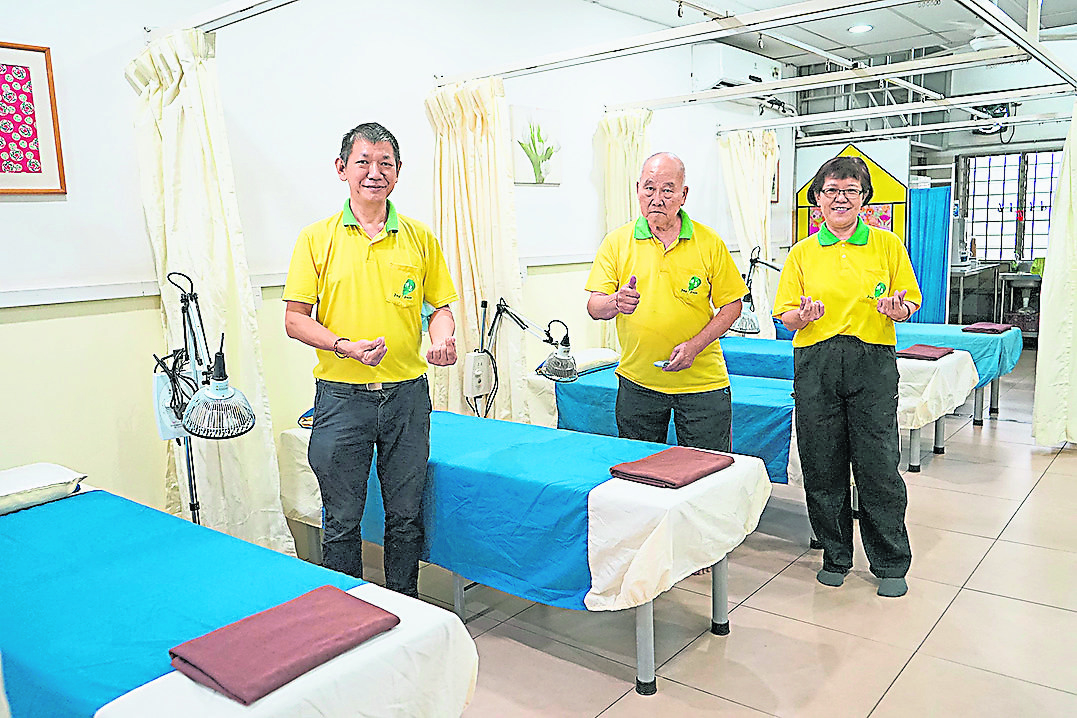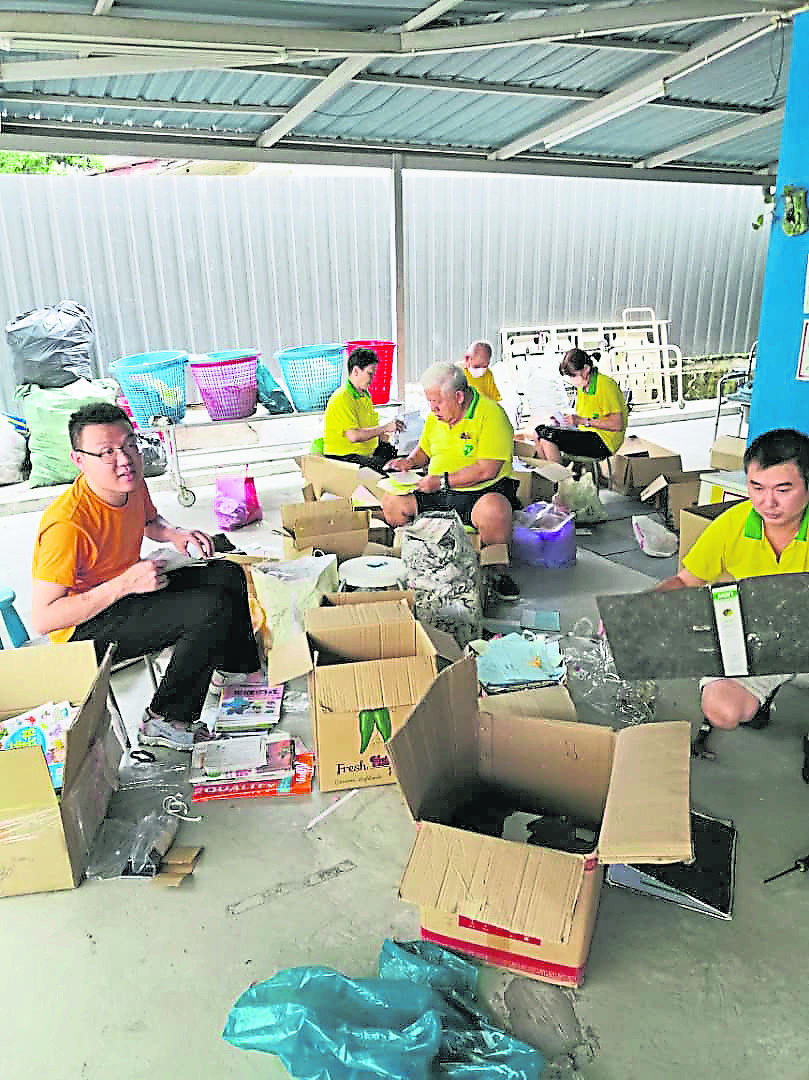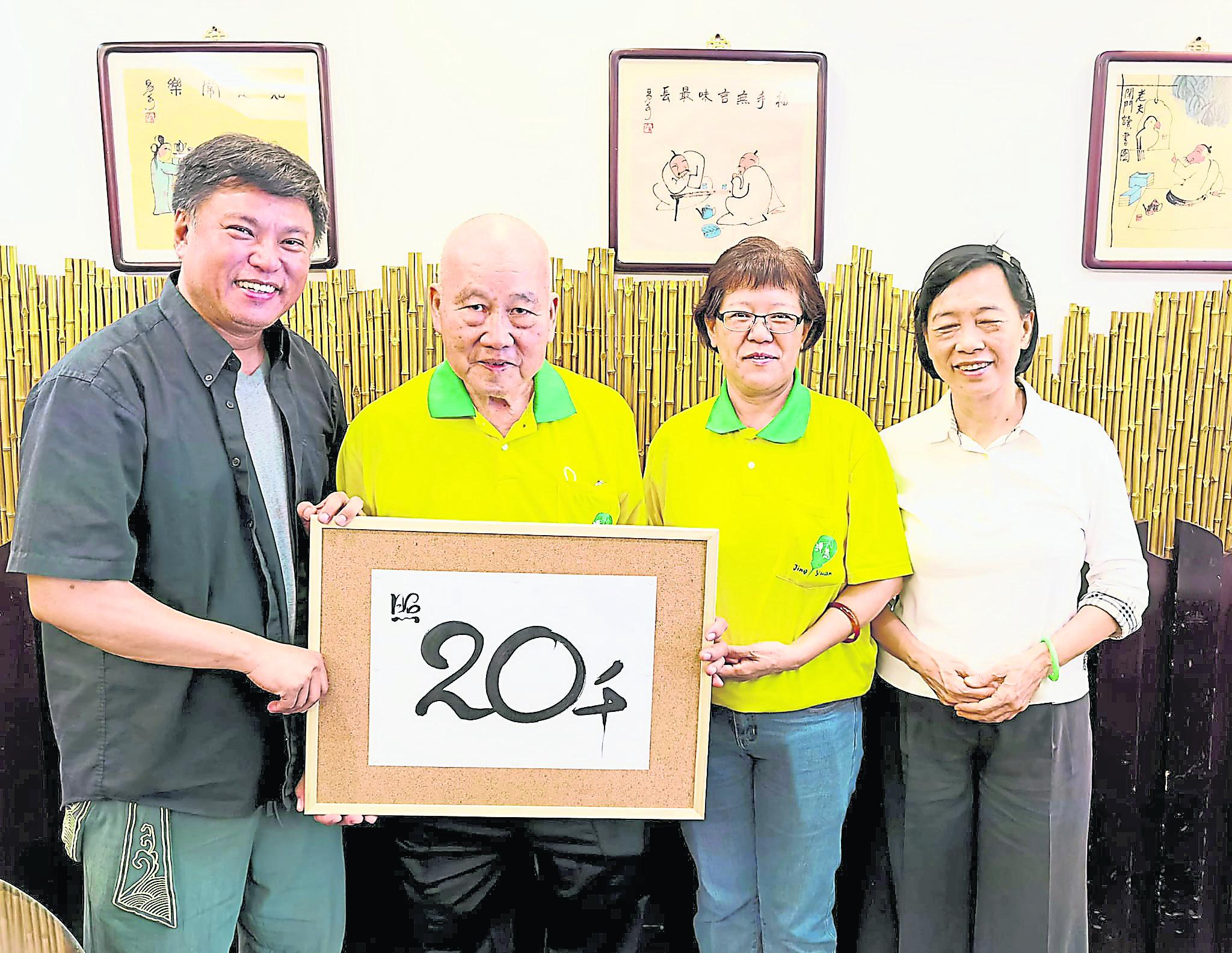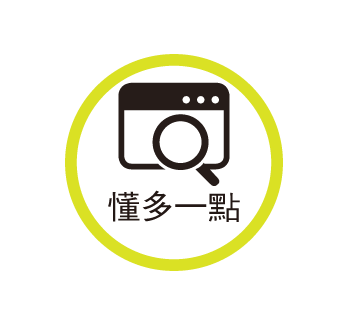 Yang Weihan Works Concert
50% of the money donated to 2 units
In this incomplete Saha world, Yang Weihan hopes that everyone will bring up the wisdom of selflessness and the compassion of altruism, learn from the Bodhisattva's great vow of compassion and wisdom to save others, smile in adversity, and radiate the light and heat of life in prosperity. Benefit all sentient beings.
A few days ago, "Photo" Yang Weihan's work concert raised 40,000 ringgits for charity. Han Productions kept its promise and donated 50% of the box office proceeds to the next two beneficiaries.
The beneficiary units include "Jingyuan Home of Compassion" and "Dazhi Lecture Hall Children's Home". Yang Weihan praised the "House of Pure Vow and Compassionate Heart" for showing the life trajectory of a Bodhisattva in the world, filling the world with hope and light.