Shuguang Electric's main store in Geegor Zhanpilak reopened with a new decoration and crazy big sale for 22 days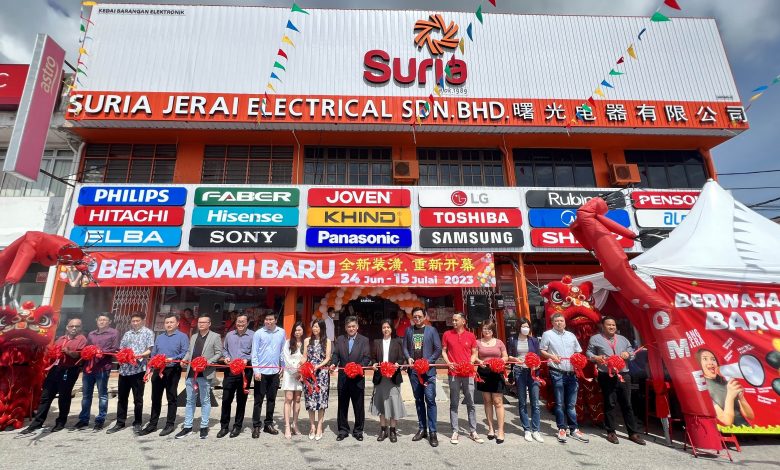 (Penang News) The main store of Suria Jerai Electrical Sdn Bhd located in Guar Chempedak, Kedah, specially launched a new decoration in order to expand business, and reopened on June 24th, providing A more comfortable shopping environment and better services will be provided to a large number of consumer groups around the world, bringing customers an updated shopping experience.
In conjunction with the big day, the store will launch a big sale for 22 consecutive days from July 15th to July 15th, with big discounts for new products and crazy discounts! This is a great opportunity for you to add new home appliances.
To show grandeur, the company's founder Huang Qingshui, director Li Meiqing, marketing executive Huang Weihong, accounting executive Huang Ziyuan, sales and marketing director Lin Yueqing, together with the brand executives and executives jointly presided over the ribbon-cutting ceremony. The lion dance of the Dragon and Lion Troupe of Dou Mu Gong added to the fun, and the scene was full of joy.
Founded in 1989, the first electrical appliance store is located in Ochanbilat, Kyrgyzstan, and has proudly entered its 34th year. Under the hard work of the founder Huang Qingshui and his elite team, it has developed from a small electrical appliance store to now with 25 branches. At present, the major branches are located in Penang, Kedah, Perlis and Perak, covering northern Malaysia. The largest electrical appliance chain store, which means that Shuguang Electric is the No.1 home appliance brand of your best choice.
Huang Qingshui: Confident in setting up 100 branches
***************************
The founder, Huang Qingshui, said excitedly in his speech at the opening ceremony that Shuguang Electric has faced many challenges along the way, and it can be said that it has been difficult and difficult. This has greatly encouraged the company to strive for the top. Confidence to open up to 100 branches across the country.
Shuguang Electrical Appliances Headquarters@吉中奥连布拉, located in Luxurious Garden, has 4 double-storey storefronts. The location is moderate and the parking is convenient. The storefront is mainly painted in orange and white, which is extraordinarily outstanding and eye-catching.
Shuguang Electronics gathers various famous brands, including: LG, SAMSUNG, PANASONIC, HAIER, MIDEA, SHARP, SONY, TOSHIBA, PENSONIC, HISENSE, HITACHI, PHILIPS, FABER, ELBA, JOVEN, KHIND, RUBINE, etc. The most comprehensive, it can be said to be a dazzling array of everything, providing you with one-stop shopping fun. Of course, the focus is still on the items sold, which are cheap and high-quality, and are unanimously recommended by consumers from all over the world to buy electrical appliances.
In this big sale, a variety of high-quality and inexpensive exquisite electrical appliances are launched, the price is only RM50 to RM199, due to too many items, I cannot list them all (please refer to the exclusive advertisement of this newspaper on June 24 or the product leaflet of the store ) Absolute value, want to buy as soon as possible. At the same time, it also launched a limited-time happy hour special promotion to buy and buy again, which is worth buying!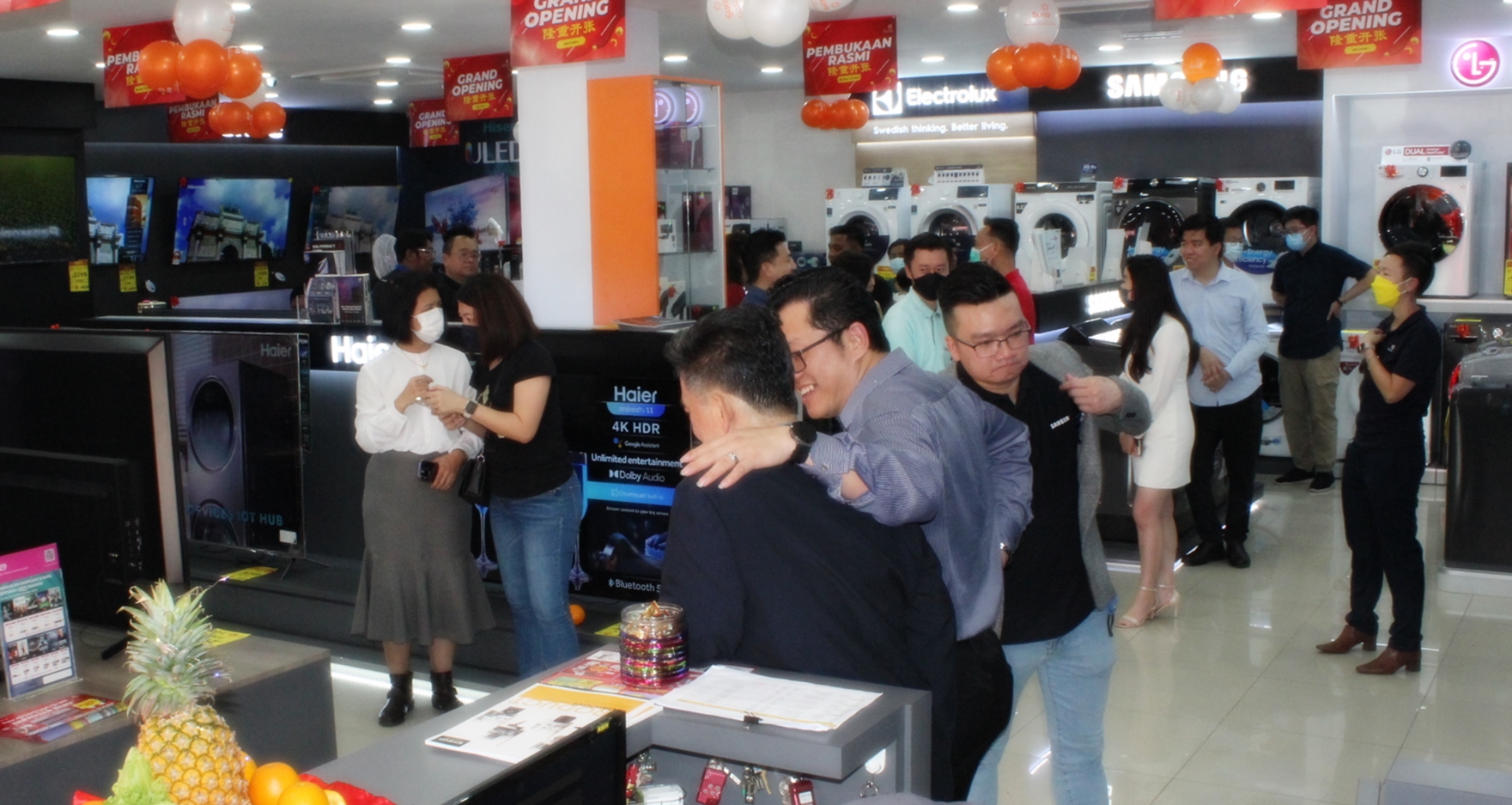 After shopping for home appliances, if you want to watch your favorite channels anytime, anywhere, take advantage of this new promotion and sign up for Astro's super value package! Brand new PVR, multiple basic channels and genres, enjoy Astro entertainment in the most economical way.
In addition, those who pass the buy now pay later plan do not need a guarantor, no credit card, no payment, approved within 48 hours, and the monthly interest rate is only less than 1.25%. No matter cash transaction, installment payment, Atome buy now pay later plan, GrayPay payment save more, or credit card easy payment plan with 0% interest for 36 months, etc.! These are absolutely beneficial to consumers and can reduce the burden on consumers.
If you want to get more discounts, remember to do this step first! Just download the "Suria Jerai App" mobile application, and on the opening day, visit the sales staff to assist in the application to become a new member of the SJ EXTRA card (the first hundred), and you will get an exclusive exquisite household hand towel for free, and enjoy more What an exclusive benefit! For example, consumers can get an extra one-year warranty period for home appliances, provide replacement products for electrical appliances during the maintenance period, and enjoy birthday discount coupons every year on their birthdays. Not only that, but also special products for exclusive members. Members can also buy products and store points in exchange for various gifts. Suguang Electronics also considerately provides consumers with delivery services in Beima and Sinanma counties, allowing you to save on shipping costs!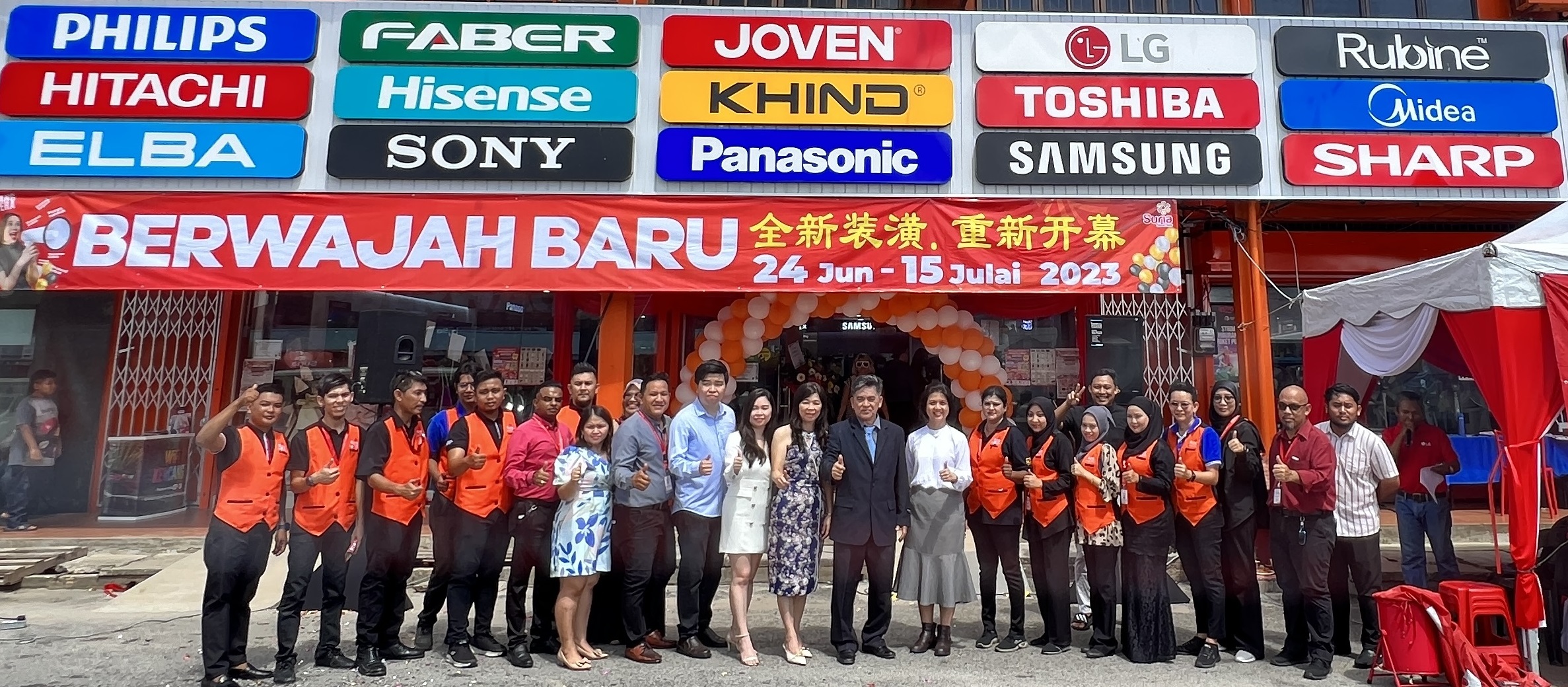 Welcome to Shuguang Electric Co., Ltd. website 2 & 1A Plot 2, Taman Mewah Guar Chempedak, 08800 Gurun, Kedah. Tel: 04-4684 939 and 016-419 4939, business hours: 10 am to 6:30 pm (closed on Friday).