The Ship Campus (Cruise Themed Campus) holds Ramadan Bazaar and Ramadan Buffet from now until the 21st of next month. There are many delicacies, welcome to visit | Business News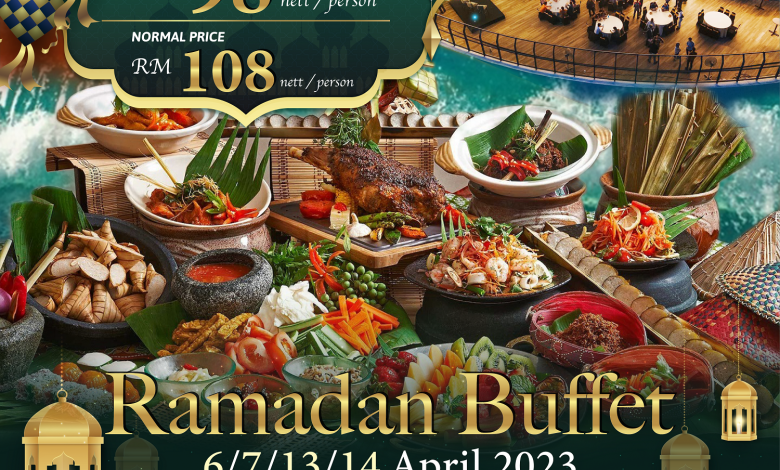 (Newspaper News) The Ship Campus (cruise theme campus) in Batu Kawan holds the Ramadan Bazaar (Bazar Ramadan), where all kinds of delicacies are gathered. All are welcome to come and taste.
Yang Shengli, deputy chief operating officer of The Ship Campus, and Li Xiuqin, sales and project manager, pointed out that this Ramadan market event was held on the open space of the Batu Kawan Cruise Academy for 30 consecutive days from March 21 to April 21. There are 24 food stalls selling various delicacies, and the business hours are from 4:00 pm to 8:00 pm.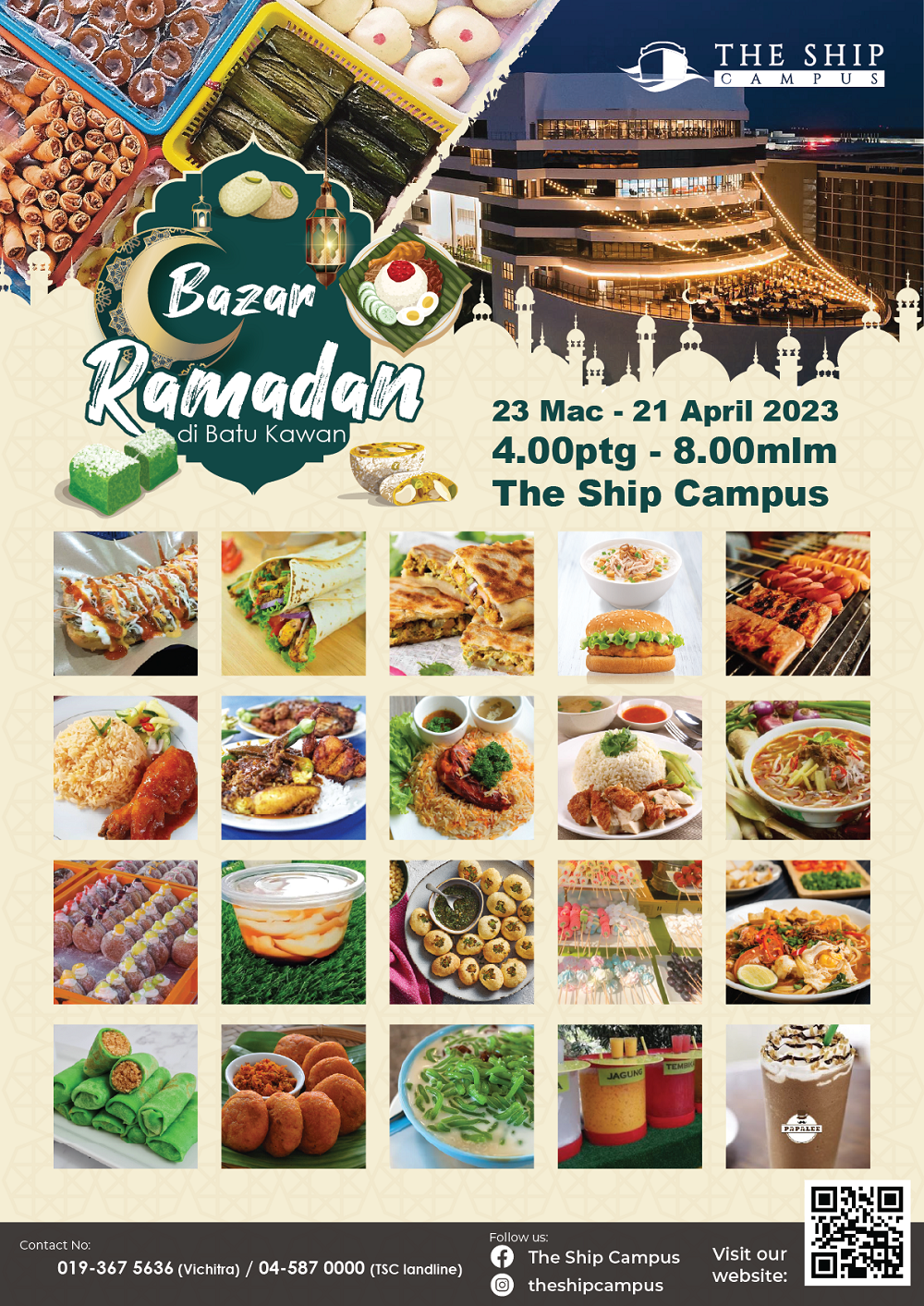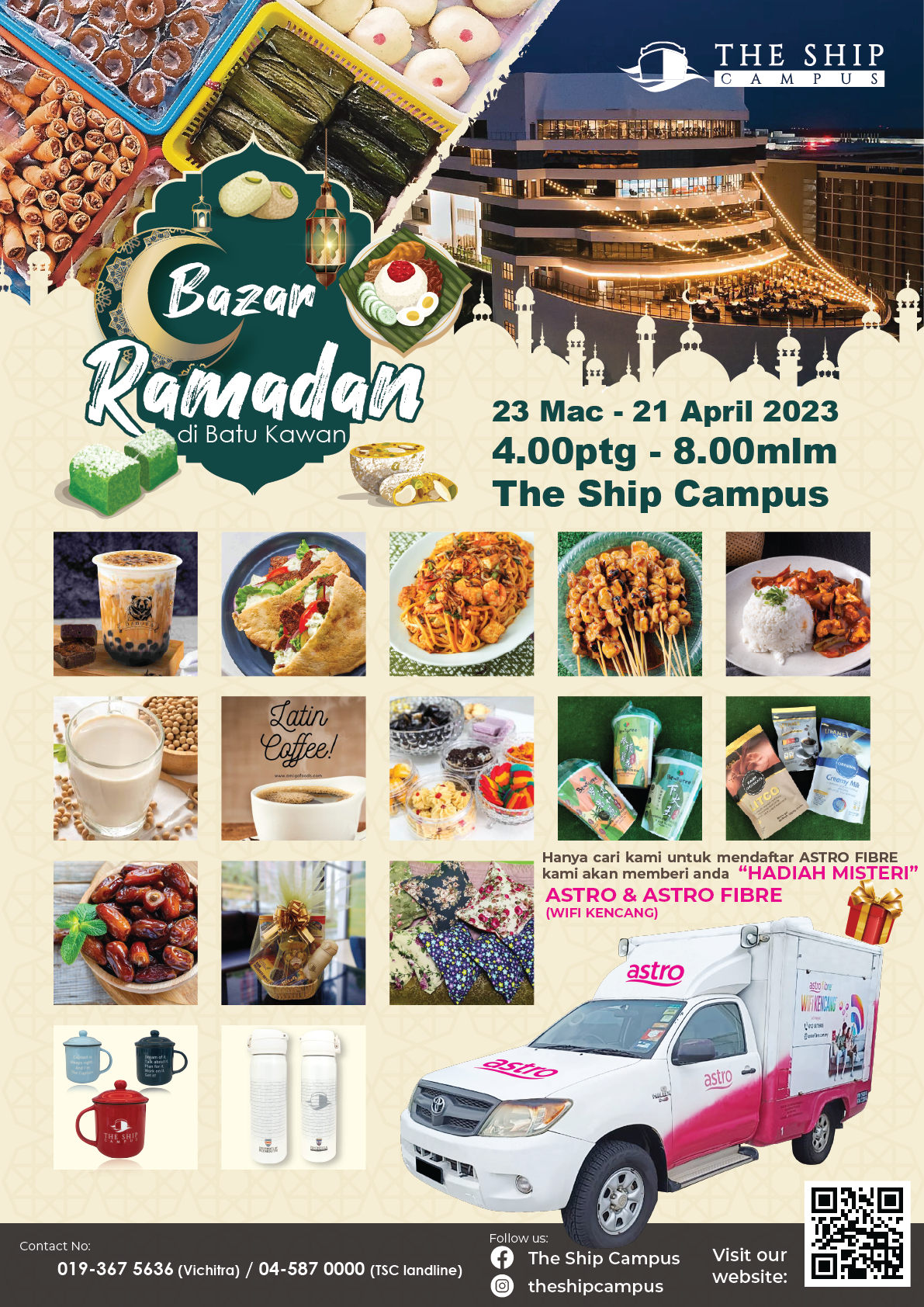 At the same time, The Ship Campus will also hold Ramadan on the deck of the cruise theme academy on April 6th and 7th (Thursday and Friday), April 13th and 14th (Thursday and Friday) Buffet (Ramadan Buffet), time from 6.30pm to 9.30pm, charge Rm108 ​​per person, early bird price is Rm98 (early bird discount price register before March 30).
Ramadan Buffet has a rich menu, including butter prawns, three-flavored fish, cold chicken, satay, various lamb, Malay pastries and soda drinks for dessert.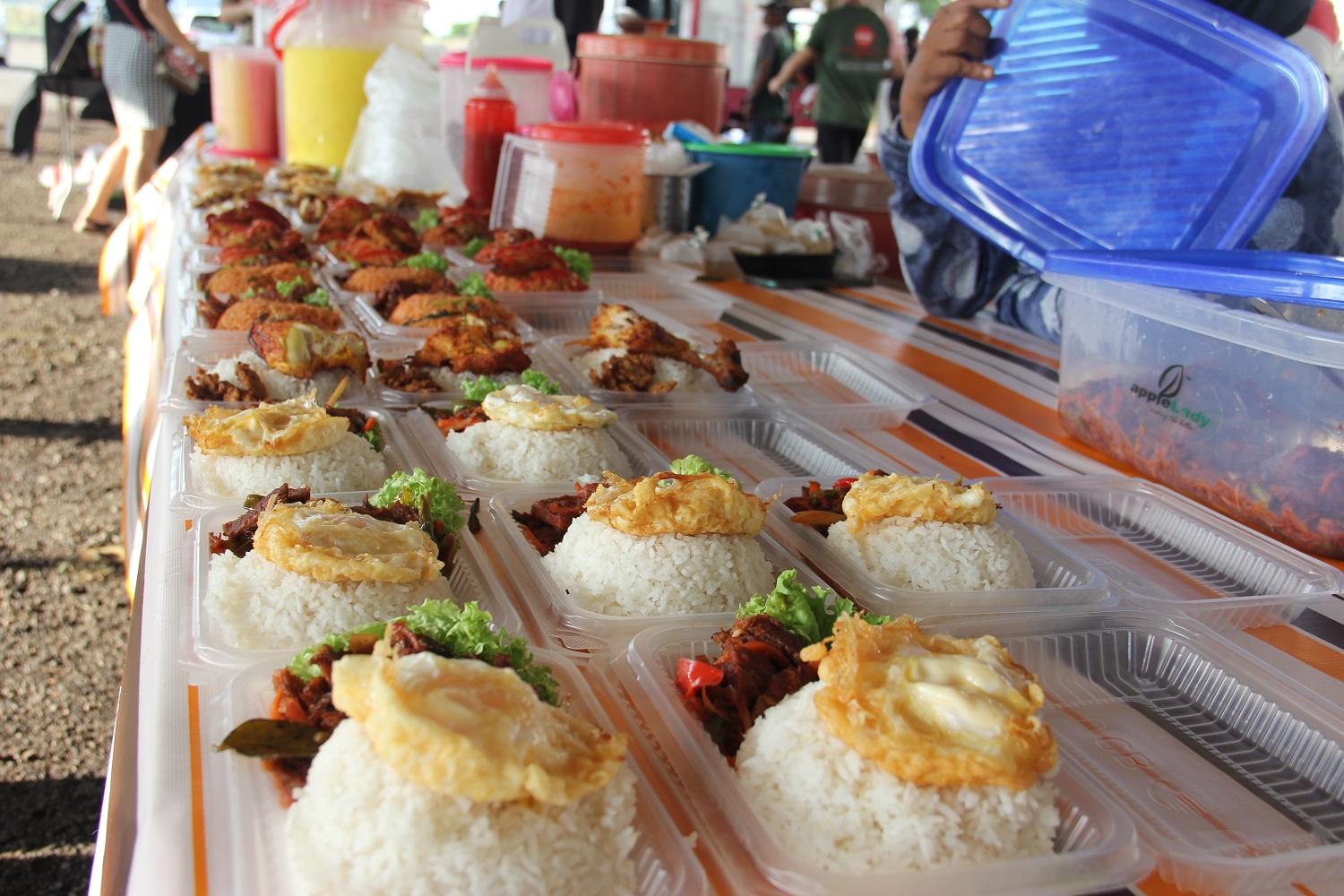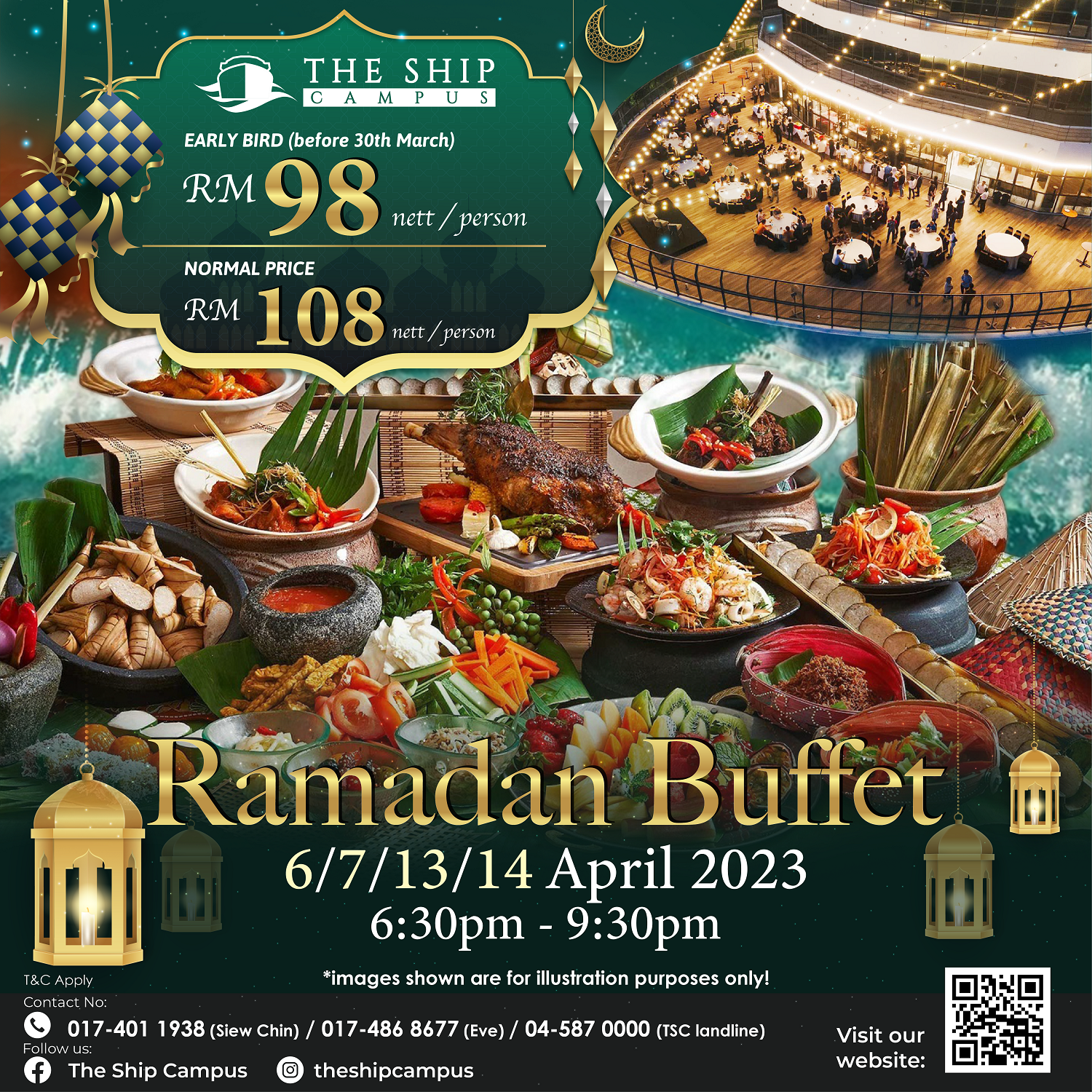 The buffet is located on the deck of the cruise-themed campus. The scenery is beautiful. You can overlook the Penang Second Bridge and the beautiful scenery of the Penang Strait. It is also a good place to watch the sunset and step on it.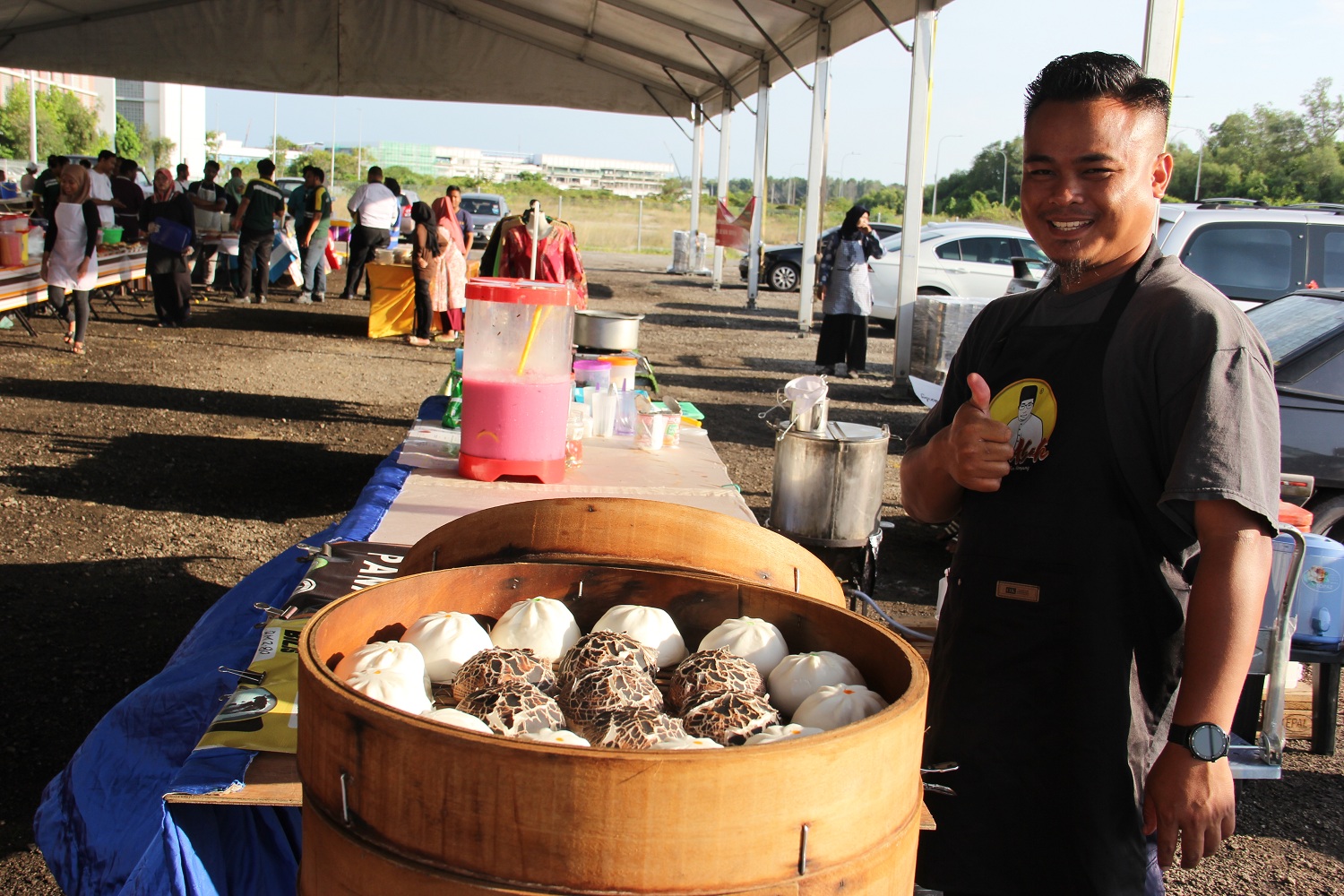 Please contact: 017-401 1938 (Siew Chin), 017-486 8677 (Eve), 012-544 6831 (Mr. Tan), 04-587 0000 (TSC Land Line)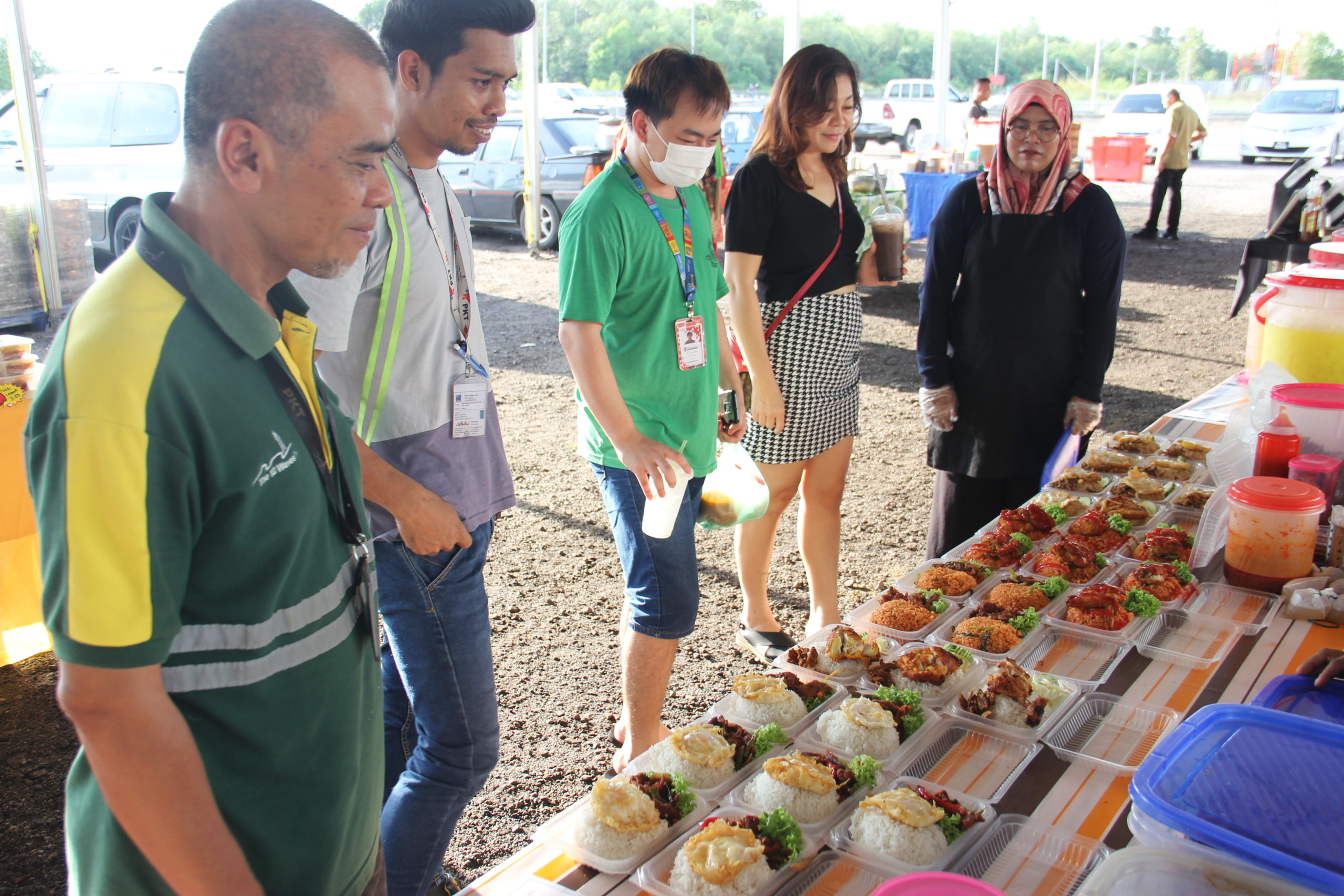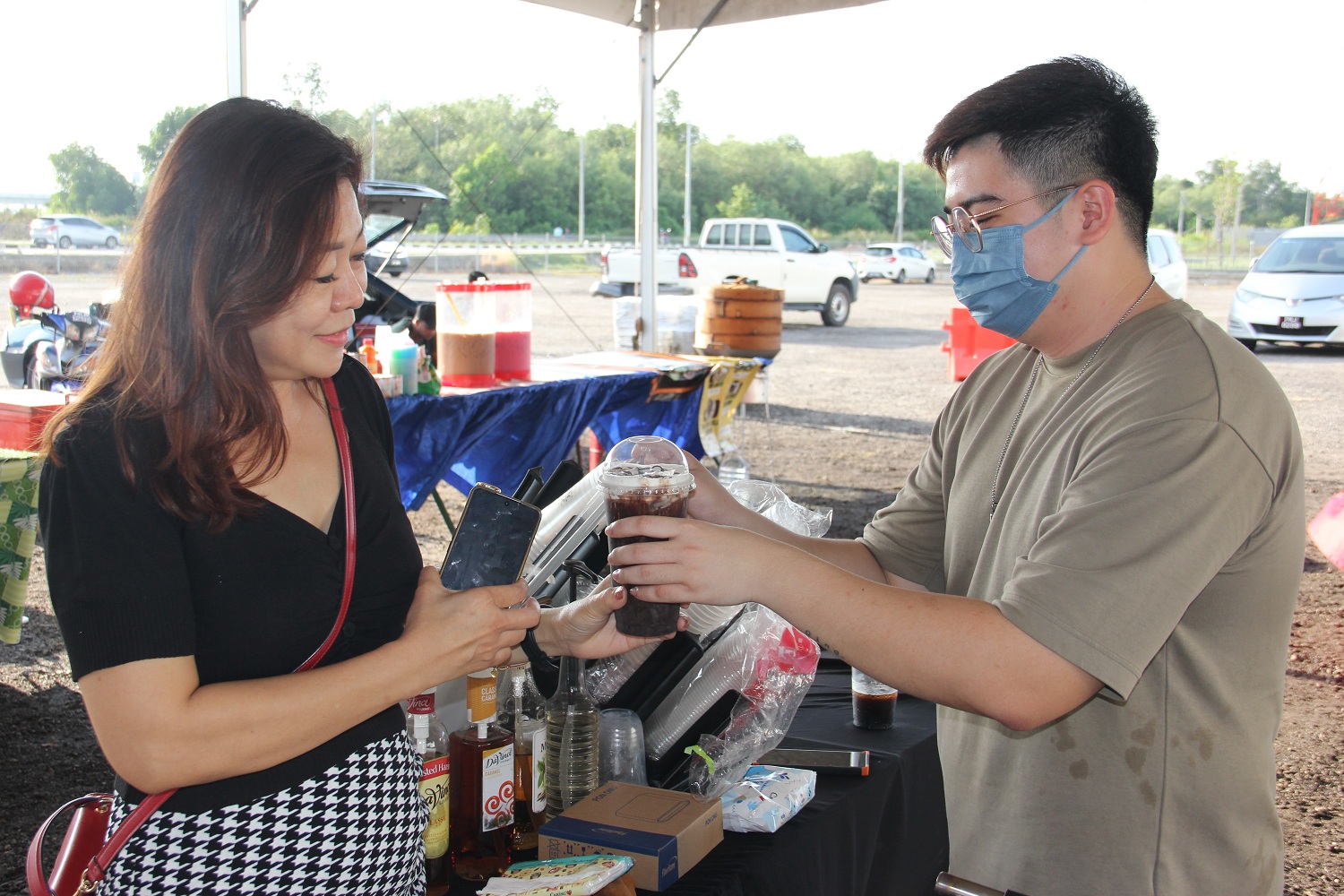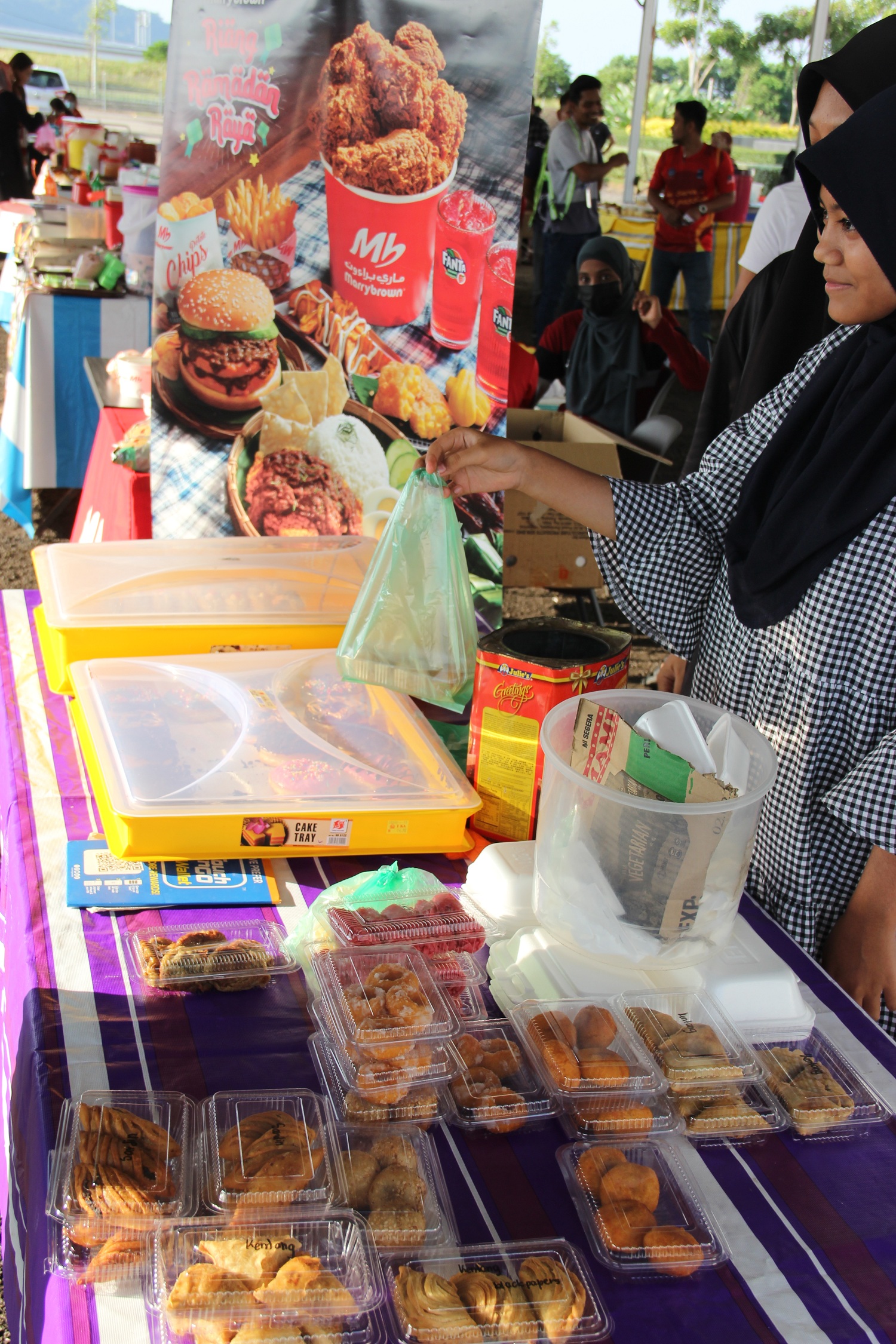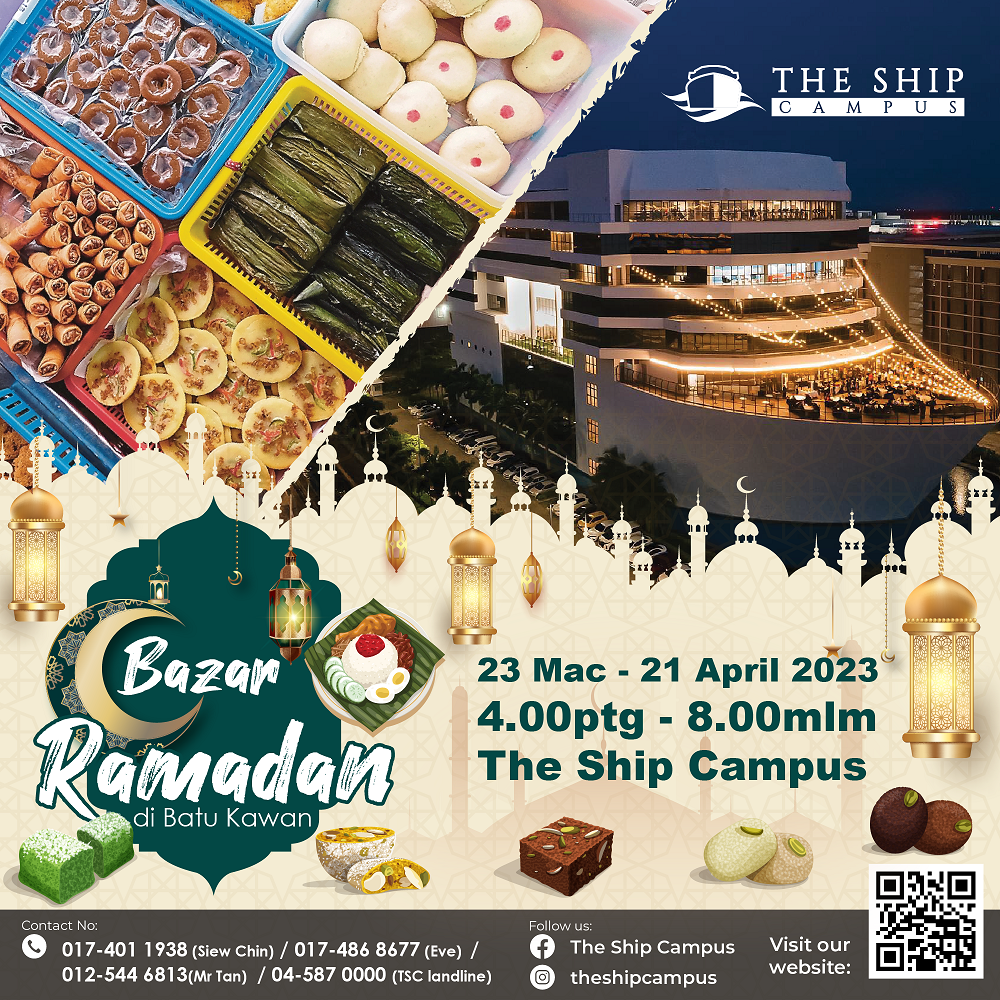 As for the Ramadan Bazaar (Bazar Ramadan), it is located in the open space next to the theme wheel, and there are many food stalls, offering a variety of food including:
~Roti John, Indian pancake Murtabak,
~ Lace Muffin Roti Jala, kebab ayam/daging,
~ Curry puff karipap, tomato rice Nasi tomato, pandan shredded coconut roll Kuih ketayap,
~Malay kuih, Aneka Pau, Laksa,
~Nasi lemak, Nasi Mandy, Nasi Bombay, Nasi ayam, Nasi daging hitam, Nasi goreng, Nasi Briyani ayam,
~ Merry brown Burger Ayam, bubur ayam,
~ Fried noodles / fried rice noodles Mee goreng, bihun goreng, Mee Bandung
~ chicken shawarma ayam
~ Malay soup Serbanekan sup
~Donut donut, cendol cendol
~Delicious coffee litans coffee, coffee/milk tea/chocolate papa Lee coffee, chocolate, milk tea
~Coconut water/milo/juice/syrup water/grass jelly coconut, milo, fruit drink, sirap Bandung, cincau
~strawberry marshmallow
Others include cruise academy cups, hampers, T-shirts, Ramadan packages, Astro Fiber (sign up for Astro Fiber (wifi) at The Ship Campus to get a gift), Batik women's Batik clothes, bed sheets and pillows, etc.