Sunshine Vacations proudly launches[Hainan Getaway Charter Flight]visa-free. New attractions.The low tour fee is only Rm2,388 (all inclusive/starting) Hotline: 04-3838 1338 | Business News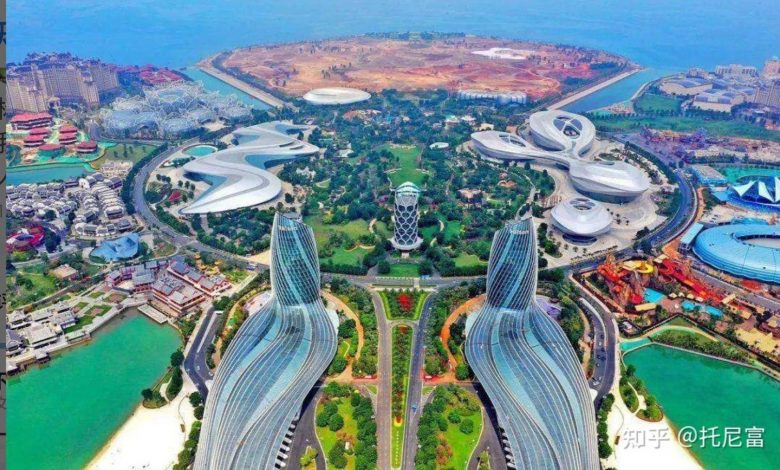 (Report from our newspaper) Departure from Penang. Charter flight from Kuala Lumpur to Haikou, 4/5 days[Hainan Escape Charter Flight]is grandly launched, visa-free entry to China, allowing you to easily travel to the newly developed attractions in Hainan, China, the tour fee is only Rm2388 (all inclusive/starting).
This discounted, well-planned tour is organized by Sunshine Vacations. If you want to be the first group of tourists to travel to Hainan Island in China after the opening of China, please contact the hotline: 04-3838 1338.
〔Hainan Escape Tour Charter Flight Tour〕Travel to Haihua Island. Haikou. Haichang. Sanya. Surprised. Chengmai and other areas, and take you to visit several magnificent scenic spots newly developed and established in Hainan Island in recent years, including "China Haihua Island", "Haichang Dream City that Never Sleeps", "Sanya Eye Ferris Wheel", " Haikou Qilou Old Street", "Wildlife Garden + Panda House" and other famous places.
In addition, 5-star tourist areas in Hainan Island such as "Nanshan Cultural Tourism Area ~ Haishan Guanyin" and "Luhuitou Peak Park" are also must-see places for tour groups, allowing you to enjoy the new charm of China's Hainan Island after the opening.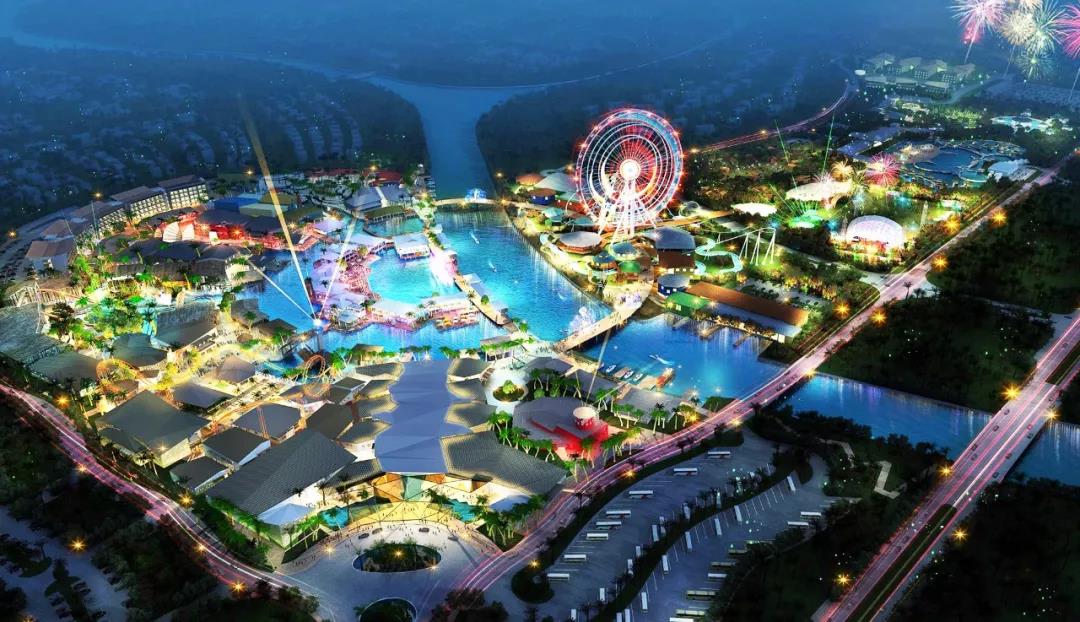 China's high-speed rail is well-known all over the world, and this trip also specially arranges high-speed rail for passengers to experience the fun of riding in world-class high-tech vehicles.
Stay in a 4/5-star hotel for the whole journey, and stay at the[Haihua Island Aubao Hotel]for one night, allowing you to enjoy the imperial hospitality.
For eating, drinking and having fun, this tour group also arranges special food, so that the tourists can enjoy Hainan food and authentic flavors on the tip of their tongues. There are four famous dishes in Hainan, lobster and abalone meal, white lotus goose flavor, Nanshan Vegetarian Restaurant, etc., to satisfy your taste buds Get supreme enjoyment.
〔Hainan Escape Tour Charter Flight Group〕The first flight is scheduled to take off on April 8th, and from April to June, there will be tour groups departing every week. The tour fee is only: Rm2,388 (all-inclusive/starting).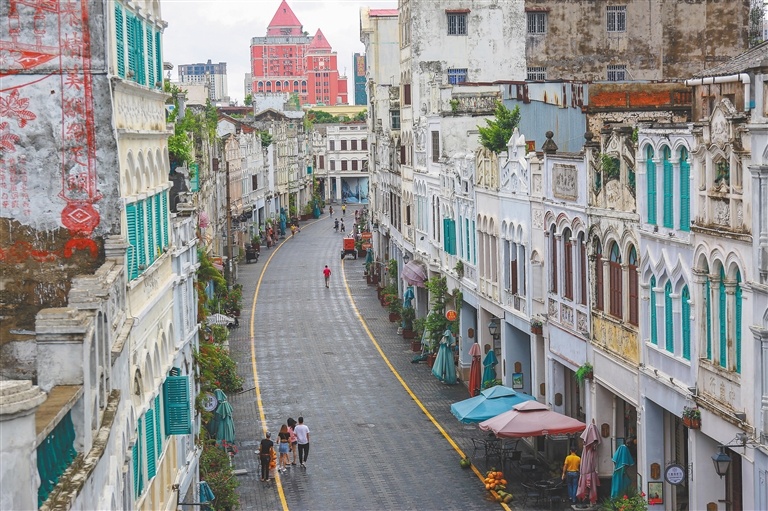 Highlights include:
*China Haihua Island, 100 billion to create a tourism map, 28 popular formats in the world, a large-scale theme park, witness this great project with you, the bright side at night.
* Haichang Dream City, the theme project of the scenic spot is "Maritime Silk Road" as the theme, planning and constructing 8 major attractions including Haitang Bay, African Sea, Persian Gulf, Bay of Bengal, Java Bay, South China Sea, Waterfront Promenade and Dream Ocean Theater subject area.
*Sanya Eye Ferris wheel, take the colorful car, slowly rise into the air round after round, and have a panoramic view of the beautiful sea view of Haitang Bay. Sanya Haichang Dream Sea City is at your feet.
* In the Nanshan Cultural Tourism Area, the magnificent and solemn Haishan Guanyin is integrated with three statues, holding the lotus to purify the body, holding the pearl to liberate the heart, holding the prajna light in the suitcase, and the endless way of perfecting,
* Wild Animals and Botanical Gardens + Panda Pavilion, allowing you to watch tropical wild animals in Hainan, a science expo of rare wild animals, and the cute and cute pandas in the Panda Pavilion.
* Haikou Qilou Old Street has strong ancient Chinese traditional architectural features, imitation of Western architecture, and architectural and decorative styles of Nanyang culture, forming a landscape painting.
Luhuitou Peak Park, where you can listen to romantic love stories and overlook the beautiful scenery of Sanya Bay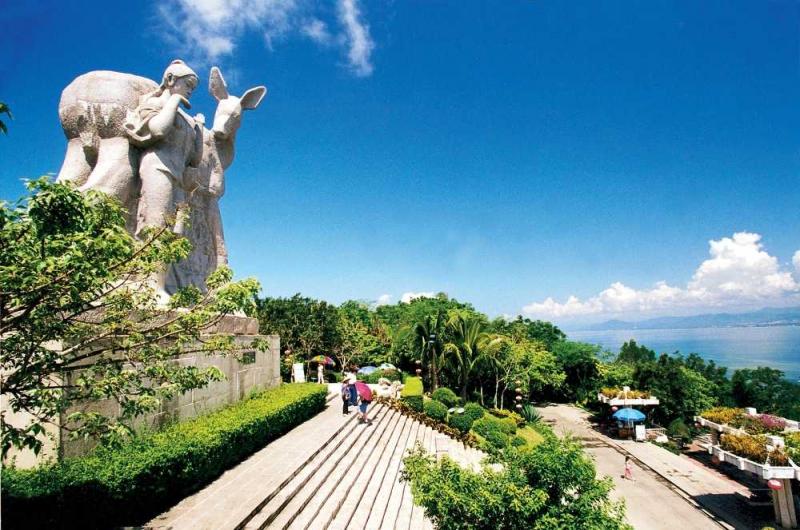 〔Hainan Escape Tour Charter Flight Group〕Two major tour groups and their departure dates:
4 Huixiang Hainan Tour: Tour Haikou. Haichang. Sanya. Qionghai. Departure date: 12/4, 19/4, 26/4, 3/5, 10/5, 17/5, 24/5, 31/5, 7/6, 14/6, 21/6, 28/6
5 Enjoying Hainan Tour: Traveling in Haikou. Haichang. Sanya. Sea Flower Island. Departure date: 8/4, 15/4, 22/4, 29/4, 6/5, 13/5, 20/5, 27/5, 03/06, 10/6, 17/6, 24/6 , 28/6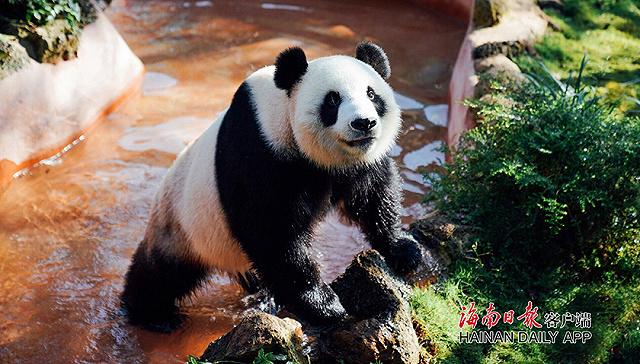 Sunshine Vacations ( KPL No. 10596)
04-3838 1338
H/P: 012-481 8831 / 016-420 8202
Whatsapp: 017-678 1338
Address: 68, Jalan Kurau, Taman Chai Leng, 13700 Prai, Penang.