Serving "Guangming Daily" as a good gift, Shengyang Foods LITCO malt drink received a lot of attention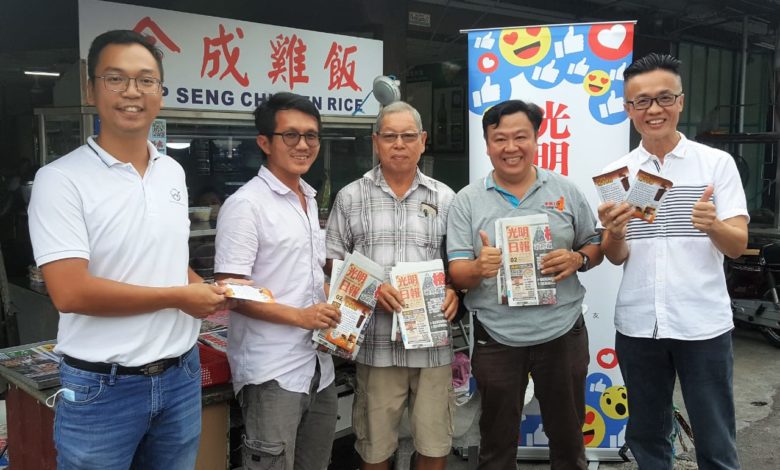 (Perai Province News) Shengyang Food Industry Co., Ltd. cooperates with "Guangming Daily" to give gifts and give back to readers. The special "LITCO Lideng Dark Chocolate Malt Drink" trial pack was held in North Malaysia on the evening of August 1st. The bonus event received enthusiastic response from readers, who took home Guangming Evening Post and LITCO Dark Chocolate Malt Drink with joy.
The business philosophy of LITCO Lideng brand is to uphold the natural health, low-sugar mode, and high-quality materials. Blue milk powder, natural malt, and refusing to add sugar, no trans fat, with pure and no added and natural food raw materials, has obtained the food safety certification Mesti of the Ministry of Health, and the national halal food certification, so as to provide the daily energy and energy required by the human body. Vitamins, so as to improve immunity, and also make the teeth and cheeks of those who drink it fragrant. In addition, the packaging is beautiful and generous, and it is a good gift for those who embrace health.
Chen Bingqin, chairman of Sun Sun Food Industry Co., Ltd., said that before the MCO, it had been supplied to many famous hospitals in Penang Island. Because many patients came back to ask after drinking, the company decided to launch Lideng products to take home, so they have broadcast live online. Website, It is available on social media and online shopping platforms, as well as offline organic stores, healthcare stores, and retail supermarkets.
Chen Weiming, the general agent of Sun Sun Food Industry Co., Ltd., said that it is a natural food that can also be very fragrant and rich, because it is pure natural and has no added chemical agents, so it is suitable for people from all walks of life to enjoy the good times right now. For more details about LITCO products, please visit www.facebook.com/jackshenchef or www.facebook.com/LITANS.com.my, service hotline 010-2091303.
During the period of state election activities, LITCO will distribute its products along with newspapers at designated newspapers, mobile newspaper sellers, and banquet bazaars.