Only half of patients survive to the hospital to find out the abdominal aortic hemangioma bomb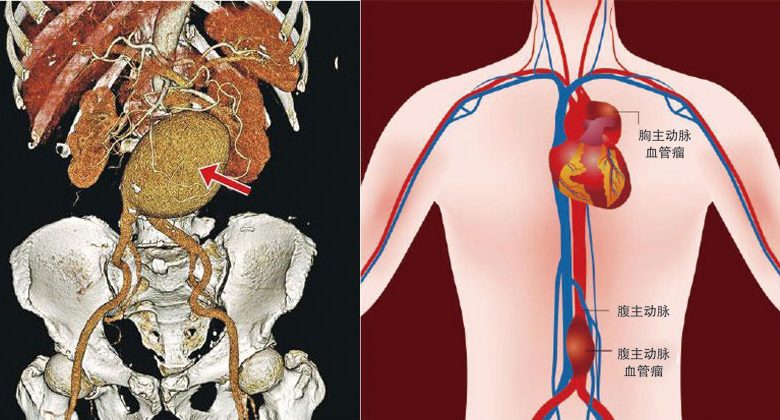 Text◆Feng Shuling "Ming Pao"
Aortic rupture (or aortic rupture) is caused by the formation and growth of aortic hemangioma, which eventually ruptures, leading to acute internal bleeding.
Patients must undergo emergency surgery. Taking the most common ruptured abdominal aortic hemangioma as an example, only half of the patients arrive at the hospital alive, and only half of these patients survive the surgery.
(Hong Kong News) Is it impossible to prevent aortic rupture? The aorta is the largest blood vessel in the body and is responsible for carrying blood from the heart to the major organs of the body.
Aortic hemangioma is not a malignant tumor, but develops due to local expansion of the aorta. Hemangiomas can appear in different locations in the aorta, including the thoracic aorta, abdominal aorta, femoral artery (groin), and iliac artery (behind the knee). Among them, abdominal aortic hemangioma is the most common.
Hemangioma ruptures and kills within minutes
Dr. Chan Yiu-chi, clinical associate professor of the Department of Surgery at the University of Hong Kong and a specialist in vascular surgery, pointed out that 5% of patients with abdominal aortic hemangioma may also have thoracic aortic hemangioma.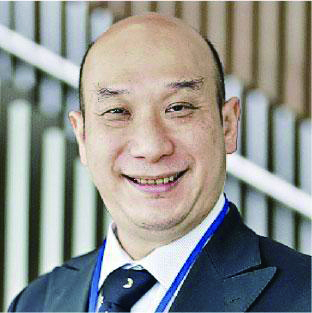 When the hemangioma swells to a certain size and then suddenly ruptures, acute internal bleeding will occur, all internal organs will be affected, and severe cases may die within minutes. "A ruptured abdominal aortic hemangioma is a surgical emergency. If surgery is not performed in time, the patient will suffer severe blood loss."
There are several layers in the blood vessel wall. If all of them are ruptured, the blood vessel is burst. If only the inner layer is ruptured but the outer layer is intact, the blood vessel is torn.
If the abdominal aortic hemangioma is about 2 to 2.5 centimeters in diameter, it is called a small aortic aneurysm. In the early stages of abdominal aortic hemangioma, it is difficult for patients to detect it because there are no symptoms.
"Many times it is discovered accidentally, such as when patients undergo examinations by family doctors, or during ultrasound, computed tomography, or magnetic resonance examinations. There are also patients who have abdominal aortic hemangioma that enlarges to 5 to 5.5 centimeters, causing back pain, It was only when I felt abdominal discomfort that I discovered the problem."
Chen Yaozhi added that the formation process of abdominal aortic hemangioma is slow, and the average diameter increases by 2 to 3 millimeters per year, but smoking, high blood pressure, high blood fat and other factors may accelerate the growth. The size of the hemangioma is a key factor in the severity of the disease. If the diameter reaches 3.5 to 4.9 centimeters, he recommends to undergo an ultrasound examination every six months for close monitoring; if it increases to 5 to 5.5 centimeters, surgery must be performed due to the risk of rupture.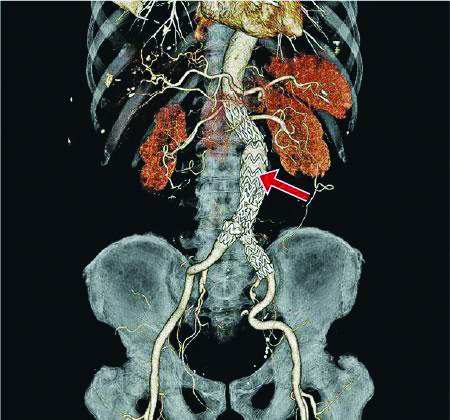 Regular inspection and monitoring before rupture
"Often when an abdominal aortic hemangioma ruptures, only half of the patients arrive at the hospital alive, and only half of them survive the surgery. Therefore, for abdominal aortic hemangioma between 5 and 5.5 centimeters in size, patients should undergo contrast-enhancing computed tomography. Assess the anatomy of the aorta to determine suitability for surgery. Ideally, surgery should be performed electively before the abdominal aortic hemangioma becomes symptomatic or ruptures."
Abdominal aortic hemangioma surgery is divided into traditional open surgery and minimally invasive endovascular stent implantation surgery.
In traditional open surgery, the patient must be under general anesthesia, an incision is made in the abdomen, the blood flow is cut off with vascular blocking forceps, and then the aortic hemangioma is cut open, and the artificial blood vessel is sewn on the aorta.
Chen Yaozhi, a specialist in vascular surgery, said: "Due to the large abdominal wound, which affects the heart, lungs, and kidneys, and causes more bleeding, the overall complication rate is about 5%. It may take up to a month for the patient's body to fully recover to the pre-operative state. level."
In minimally invasive endovascular stent grafting surgery, two 1cm wounds are made on both sides of the groin. Under the guidance of radiographic images, a catheter is used to deliver the stent to the aorta, like the "Tongbo Tsai" surgery.
"Minimally invasive surgery is less traumatic, but the risks are still high and involve new techniques and careful preoperative planning. Patients generally recover well after surgery, with 2 to 3 days in the hospital and normal activities after 1 week," he noted.
According to the 2020-21 "Surgical Outcome Monitoring and Improvement Program" (SOMIP) data of the Hospital Authority, 293 patients underwent elective (pre-ruptured) abdominal aortic hemangioma surgery, of which 31 underwent open surgery and 262 After minimally invasive surgery, the overall 30-day mortality rate was 1.7%. During the same period, 117 patients underwent emergency abdominal aortic hemangioma surgery, of which 27 underwent open surgery and 90 underwent minimally invasive surgery. The 30-day mortality rate after surgery was respectively are 48.1% and 16.7%.
He pointed out, "The data reflect that patients undergoing surgery after symptoms or abdominal aortic hemangioma rupture have a much higher postoperative mortality rate. Since it is impossible to predict when it will rupture, regular inspections and monitoring are required before rupture to avoid deterioration of the patient's condition." ."
Smoking has three high risks: those over 60 years old are at high risk
The causes of abdominal aortic hemangioma are complex and diverse. In most cases, it is most common in the elderly group over 60 years old. In addition, high-risk factors include smoking, high blood pressure (especially untreated high blood pressure), high blood fat and high cholesterol. Generally speaking, men are at higher risk than women by a ratio of 4 to 1.
"Abdominal aortic hemangiomas can also occur in young people, especially in patients with a genetic predisposition to connective tissue disorders such as Marfan syndrome or Ehlers-Danlos syndrome. ), and patients with infectious or mycotic aortic aneurysm."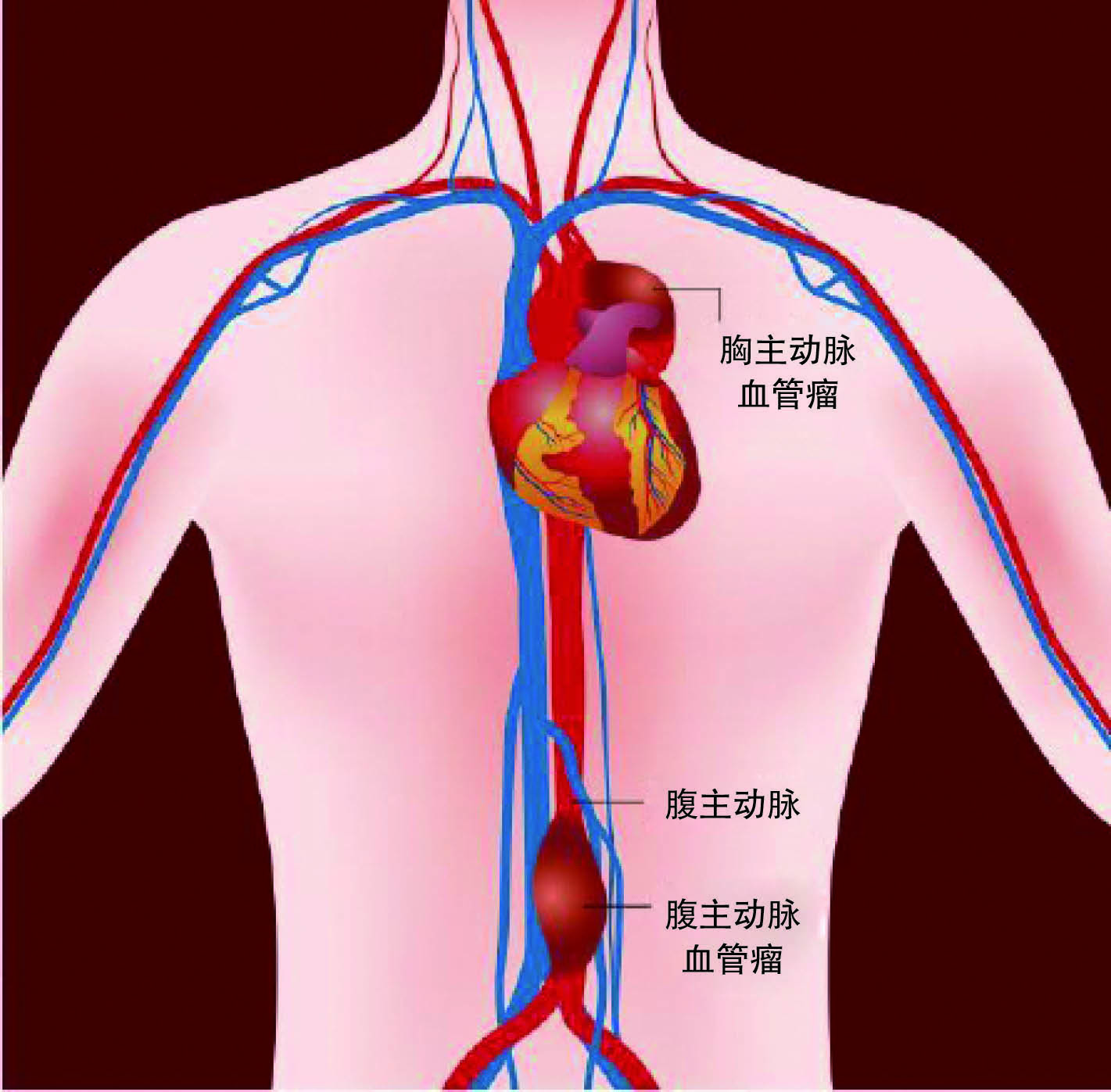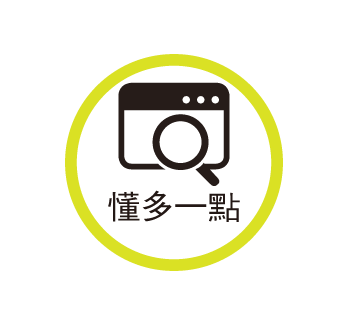 The enlargement of hemangioma cannot be reversed and requires regular monitoring.
As our life expectancy increases and our diet and lifestyle become westernized, Chen Yaozhi, clinical associate professor of the Department of Surgery, University of Hong Kong, believes that the incidence of abdominal aortic hemangioma is on the rise.
According to the Clinical Data Analysis and Reporting Reporting (CDARS) of the Hospital Authority, approximately 1,000 people are hospitalized due to abdominal aortic hemangioma every year. However, because early-stage aortic hemangioma has no symptoms and is difficult for patients to detect, the figures may not reflect the true situation.
If the family has a medical history, do an abdominal ultrasound
Since hemangioma cannot be reversed after it grows, we can only try to maintain the status quo or control its growth rate, so he reminded that if you find yourself with an abdominal aortic hemangioma, you must monitor it regularly.
"Those with a diameter of more than 5 to 5.5 cm must be treated to prevent a large number of related deaths. Of course, we should also pay more attention to vascular health, quit smoking, and maintain good eating habits, especially reducing high-fat and high-sugar foods. Patients should also regularly Check and monitor blood pressure, and abdominal ultrasound is recommended for those with family history."
In the West, the annual incidence of new abdominal aortic hemangiomas is approximately 0.4% to 0.67%.
"The literature shows that
In Western countries, the incidence rate among men aged 65 to 74 is 55 cases per 100,000 people per year;
For men aged 75 to 85, the number increased to 112 cases per 100,000 people per year;
The number of cases among men over 85 years of age further increased to 298 cases per 100,000 people per year. "
He believes that Hong Kong should implement a large-scale nationwide abdominal aortic hemangioma screening program as soon as possible.
The patient did not know he was sick before the rupture
"Because abdominal aortic hemangioma has no obvious symptoms, patients usually do not know that they have the disease before rupture. Once the hemangioma ruptures, even if the patient survives to undergo surgery, the mortality rate and complication rate are very high. In the abdominal aorta Screening testing is absolutely necessary before arterial hemangiomas pose a serious health risk to patients."
He suggested following the example of foreign countries and doing an abdominal ultrasound screening for people aged 60 or over, especially men. "This method is non-invasive and relatively cheap."