MY CO2 promotes[ AISINZ ]free certification system QR code to obtain product safety and health data and signed a memorandum of understanding with the Malaysian Consumers Association | Business News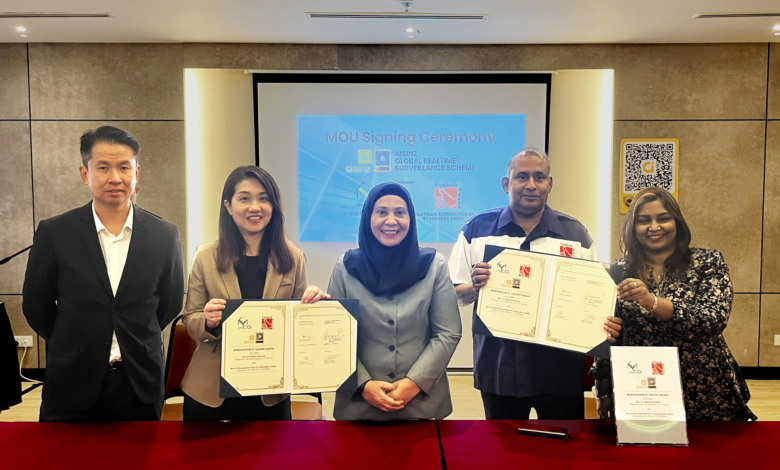 (Penang News)
MY CO2, a well-known laboratory group in my country, recommends a free voluntary third-party certified global real-time monitoring public welfare system[AISINZ]. Provide businesses with product and site safety and sanitation certification for free. This solution will not only help businesses provide more valuable information to the society, but also allow consumers to increase their trust and choice of products.
The group recently signed a memorandum of understanding with the Malaysian Consumers Association to jointly promote this public welfare activity. Zhang Meimei, director of MY CO2 GROUP SDN BHD, and Datuk Malim, chairman of the Malaysian Consumers Association, signed on behalf of both parties. The Singapore-listed group (LMS COMPLIANCE LTD) Independent Chairman Datuk Fadilah Baharim witnessed.
Zhang Meimei said in an interview that AISINZ is a voluntary third-party certified global real-time monitoring solution. MY CO2 tests the products delivered by merchants, and provides free certification of product safety and site hygiene measures.
She pointed out that the monitoring information is based on the real-time test results of the ISO 17025 certified laboratory, and the certification data and information on product safety and site hygiene measures can be obtained just by scanning the QR code. This solution not only helps companies provide more valuable information to the society, but also increases consumers' trust in products and places.
AISINZ is an independent third-party certification that will enhance consumer confidence. First of all, after the product is tested, the merchant will paste the AISINZ QR code on the product, and consumers will scan the QR code to verify product safety and site hygiene measures.
To allow consumers to obtain real-time big data of "Reliability, Recency and Frequency" of product safety and site hygiene measures, and provide product safety and site hygiene measures in these three different dimensions information, and then become a choice that meets the standards and is worthy of consumption and brand trust.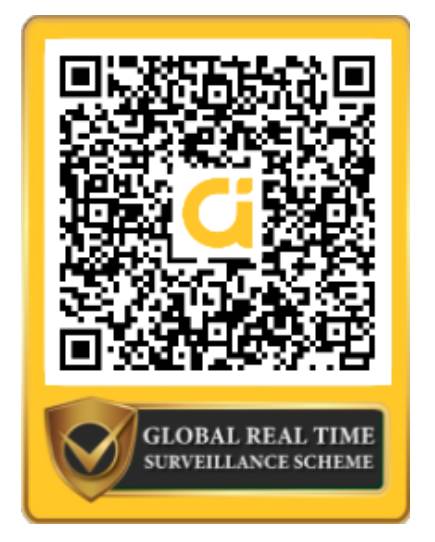 Every time an ISO17025-accredited laboratory releases new test results, it can help consumers make decisions at the time of purchase, she said. Therefore, AISINZ amplifies product monitoring information and becomes a trustworthy choice. In addition to monitoring information, AISINZ has also passed on the nutritional information, ingredients used, and product function certifications of products in multiple countries, including GI value (glycemic index), zero MSG, zero pesticides, and no allergens, all of which can be obtained from the MY CO2 Group Tested by the laboratory.
Zhang Meimei announced that after the launch of the global real-time monitoring program AISINZ self-monitoring, more than 70 products have participated in this program, and hope that more products can come to participate in this free certification public welfare program in the future. In addition, a series of free product safety and site hygiene awareness seminars and training programs are in full swing to increase people's trust in AISINZ's self-monitoring program. In fact, AISINZ is an excellent program to assure consumers of product safety and premises hygiene.
She said that AISINZ provides free certification services, traders, restaurants and manufacturers can voluntarily participate in the accreditation experiment, and consumers can obtain important information about the product on the QR code of the product, which is transparent, fair and important to the public of.
The signing of the memorandum of understanding will bring good benefits to all enterprises, ensure that consumer products and environmental hygiene continue to meet strict standards, and provide consumers with more transparent and trustworthy information.
Dato Malimdu expressed his pleasure to sign this Memorandum of Understanding with MYCO2 Group to set out to establish a framework for collaboration and mutual cooperation in consumer safety through testing, marking an important milestone that will benefit both merchants and consumers.
The Council ensures the safety of consumer products and services in the marketplace by promoting compliance with safety standards, enhancing and protecting consumer welfare through policy development, research and advocacy, and educating consumers to increase product awareness.
He said that AISINZ is a global real-time monitoring program that can help companies provide more valuable detailed information beyond the box. Consumers can obtain real-time data and information on products just by scanning the QR code, thereby Improve consumer trust in products.
Consumers can also browse the AISINZ website to learn about: