Malaysia Global United Beauty Pageant Charity Dinner raised 95,000 donations to 3 groups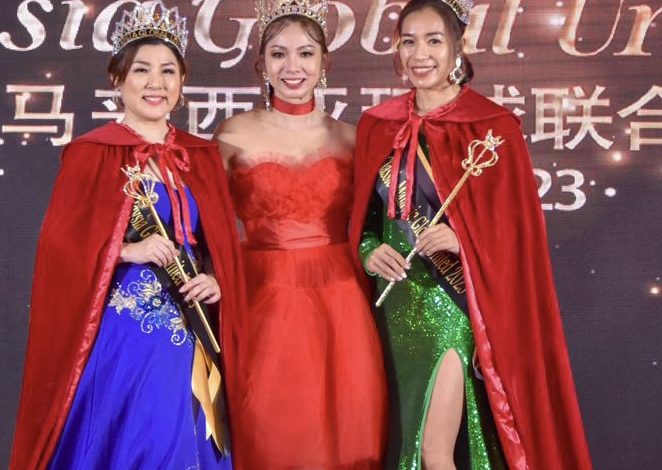 (Bukit Mertajam, 5th) The Malaysian Global United Beauty Pageant MGUP2023 and Charity Dinner for Children with Cancer, hosted by Dare 2 Dream Management, was successfully held on the evening of July 1 in the luxurious banquet hall on the fifth floor of The Top in Penang. Raised RM95,000, donated RM70,000 to the National Cancer Society of Malaysia, RM10,000 to the Bukit Mertajam Foundation, and RM15,000 to Ignite the Golden Ribbon Campaign (Wish Fulfillment Program).
This grand beauty pageant has been sponsored by many domestic and foreign merchants, including: Swisphy Watch Sdn.Bhd., WHHP Strong Marketing Sdn.Bhd., Tom Khoo, Comsolved Trading Services, RX United Sdn Bhd, Stella In
International Beauty Academy, Coffee Tree, Visio World Sdn.Bhd., Jimeido, Montage Wedding Studio, Kenny Loh Couture, Kuang Yee Bridal Collection, Alden Leong, Jayson Tan, Tay Bee Bee and The Top Komtar.
Traccie Chan, founder of Dare 2 Dream Management, thanked all the sponsors in his speech at the conference. Special guests of the night: Hong Kong TVB artist Chen Jianwen, 2021 Astro Classic Singing Competition double champion Zheng Zongxian; official media: Rentak Sejuta, Aimmax Media; Makeup and Hairstyle: Clover Professional Makeup & Beauty Academy; Photography: Lucky Leaf Computer, David Thian, Holas Photography; Strategic Partners: Leaderland, The Knights Award, Rose Charities Malaysia, D2D Academy, Zayna Dance, Bodhi Zoga, KS Dancespot, Fresh Beat Rockers, Kelvin Del Dance Community, MCS TV, and the 2023 Charity Queen and Beauty Ambassador.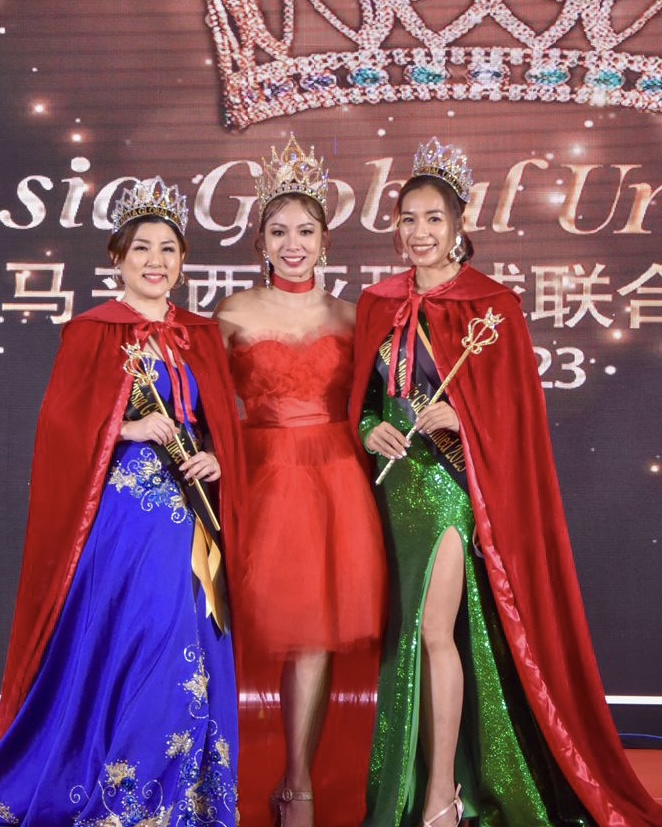 Empress Ni Jinyi
She said that the money donated by the conference to the National Cancer Society of Malaysia is mainly to set up a "House of Hope" in Penang Island to provide free accommodation and other equipment for the families of children with cancer living outside Penang Island in North Malaysia to relieve their burden. Financial burden and affordability of access to treatment.
A total of 14 beauties participated in the beauty pageant. In the end, 41-year-old entrepreneur Ni Jinyi won the title of beauty queen of the 2023 Malaysia Global United Beauty Pageant. In addition to receiving a cash prize of 20,000 ringgit and other prizes, she will also represent Malaysia Travel to Minnesota, USA to participate in the International Universal United Beauty Pageant.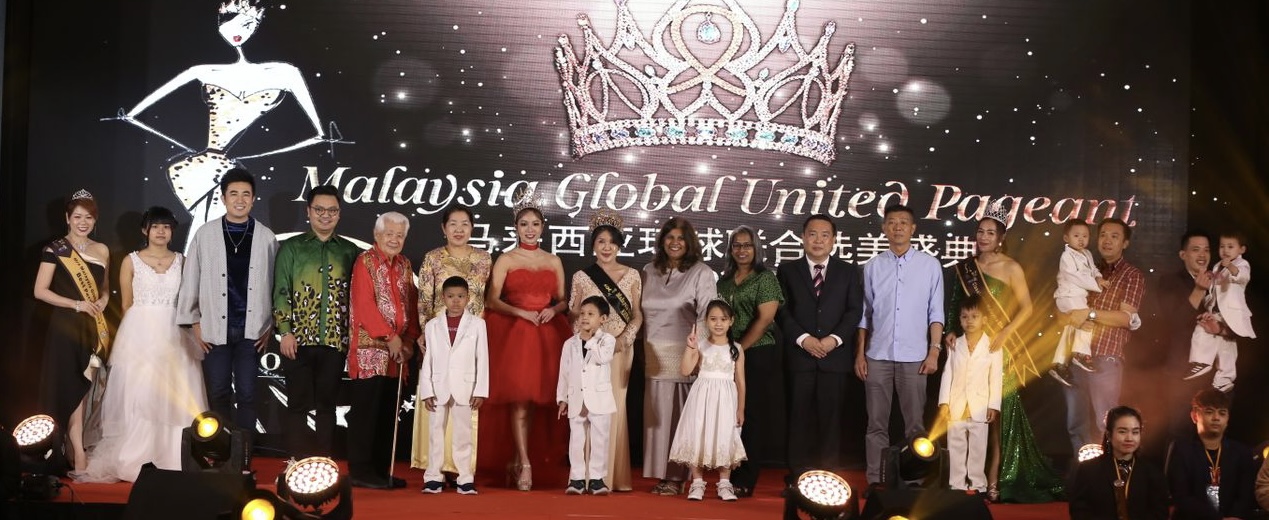 The list of winners of the Malaysia Global United Beauty Pageant (MGUP 2023) is as follows:
Queen of the tournament (USA): Ni Jinyi
Miss Competition: Luo Qinglian
Children's Empress: Cao Mingshi
Classic beauty queen: Sun Huili
Charity Empress: Cao Mingshi
Popular Empress: Jiang Huihua
Best Achievement Award: Xu Huilin
Best Talent Award: Jiang Huihua (champion), Cao Mingshi, Zheng Weiwei, Wu Qiuyan, Luo Qinglian.
Best Model: Jiang Huihua
Most Influential Award: Luo Qinglian
Most Popular Award: Jiang Huihua
Most Photogenic Award: Sun Huili
Best Evening Dress Award: Li Liyi
Miss Congeniality Award: Zhang Lingling
Miss Elegant Award: Ni Jinyi
Miss Beautiful Skin Award: Zheng Weiwei
Miss Perfect Body Award: Jenny Ong
Most Charming Miss: Zhou Chunfeng
Miss Motivation: Feng Yongshan
Miss Bravest: Dr Mecherl Lim
Miss Friendship: Wu Qiuyan
Best National Costume Award: Jiang Huihua
2019 Specially Selected Charity Empress: Ye Chen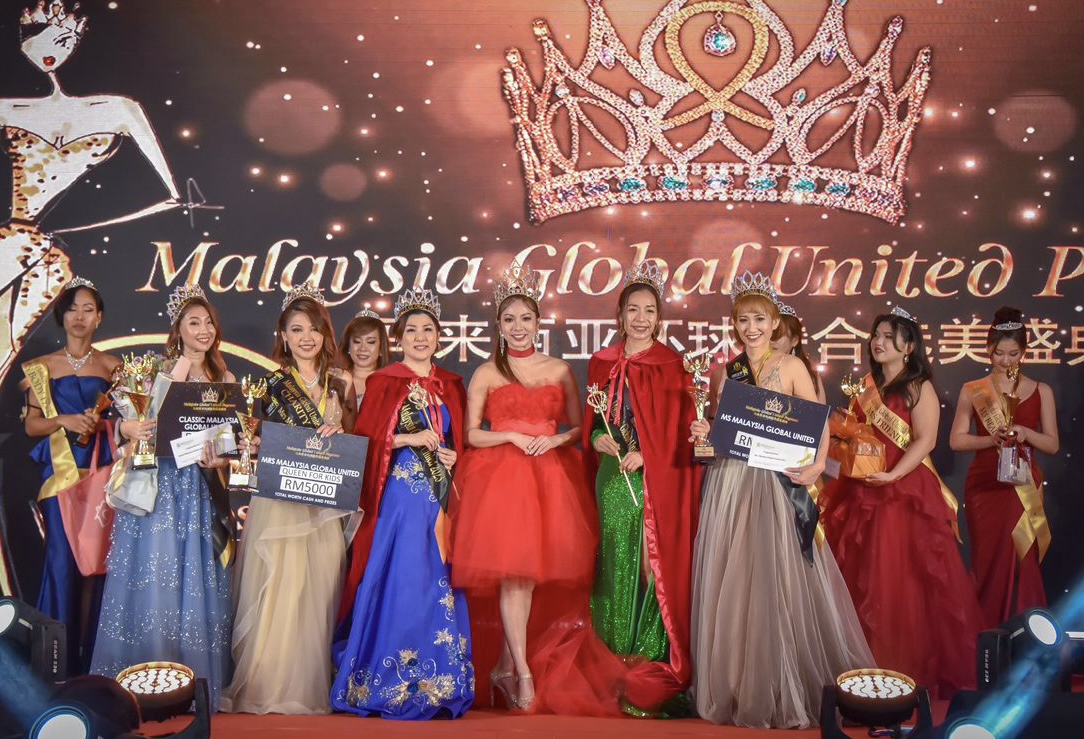 At the meeting, Chen Hongmei also handed over a mock check for donation to the National Cancer Society of Malaysia President Datuk Shandari and Administrative Manager Patronila, as well as the Chairman of Bukit Mertajam Jishan Support Society Chairman Luo Daxin and consultant Dato Chen Guoan. At the same time, souvenirs were also presented to the competition jury: Jovin Ooi, Terina Khaw, Zesselynne Loke.Cass Ho, Frankie Yap, Angel Kwat, Frennie Tan, Katherine Ang, Lilian Khaw and Datin Joyce Teoh.