[Love Wants Sex Series 332]Unable to urinate, penis pain, blood in urine, fever, be careful, the prostate is sick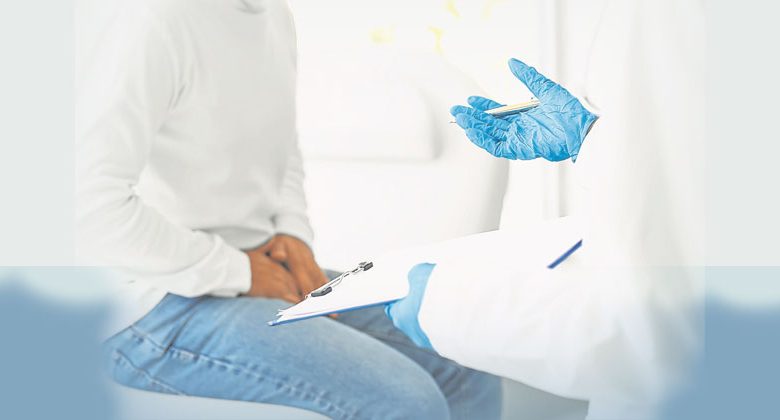 Transcript: Liang Yingxiu
(Kuala Lumpur News) The prostate is a small, peach-stone-sized organ located under the bladder in the male body. Its main function is to produce semen. During the ejaculation process, it provides nutrition and transportation for the semen. If it changes, it will cause urination problems. , although it has many functions, the most important is to produce semen fluid and help regulate urine flow.
important for fertility
Consultant urologist Dr. Yang Weixuan pointed out that prostate problems are common, especially among older men. The most common ones include prostatitis, prostate enlargement or hyperplasia, and prostate cancer. Symptoms usually present as difficulty urinating, but may also include poor urinary control or a weak urinary stream.
The prostate is a small, soft organ. On average, it is about the size of a walnut or a ping pong ball and weighs about 30 grams. It usually feels soft and smooth. It is hidden deep in the pelvis, between the penis and the bladder. It can Feel the prostate by inserting your fingers into your rectum and pressing toward the front of your body. The ureter is the tube that drains urine and semen out of the body. Because the prostate surrounds this tube, prostate problems can affect the flow of urine.
This organ is one of the male reproductive organs, other parts include the vagina, scrotum and testicles. So what does the prostate do?
"The prostate is important for fertility;
The main function is to help produce 20 to 30% fluid to the total semen volume,
The rest comes from the seminal vesicles and testicles.
What is important is the specific antigen,
Also known as PSA, it helps with the flow of semen;
Helps sperm pass through the ureter,
Perform the task of passing on the family line to the egg. "
Prostatic fluid is slightly acidic, but other components in semen make it generally alkaline. This is to offset vaginal acidity and protect sperm from damage.
He noted that prostate disease often causes problems with urination or urinary control during ejaculation, including frequent trips to the bathroom, urgency to urinate, sometimes only small amounts of urine, difficulty initiating urination or stopping during urination, weak urination, or a thin stream. , and prostate problems can also lead to sexual problems, such as urinary tract infections, bladder stones, or kidney failure in the case of uric acid.
No treatment affects sexual function
"A person who is completely unable to urinate should seek medical help immediately if they notice any of the following symptoms, including pain after urinating or ejaculating; pain between the penis, scrotum, or anus; blood in the urine; severe abdominal discomfort; weak urinary stream Or low flow at the end of urination; fever, liver or body pain, difficulty controlling the bladder such as stopping and delaying urination, inability to completely empty, and even abnormal smell and color of urine in the bladder are all symptoms related to the prostate."
He said prostatitis is a common swelling or inflammation of the prostate and is the most common prostate problem in men under the age of 50. About 10 to 15 percent of men in the United States will get prostatitis.
Acute prostatitis is a sudden inflammation of the prostate, which may be due to a bacterial infection. It appears suddenly and resolves with appropriate antibiotic treatment. However, when inflammation of the prostate lasts for more than three months, it is called Chronic prostatitis or chronic bladder pain syndrome.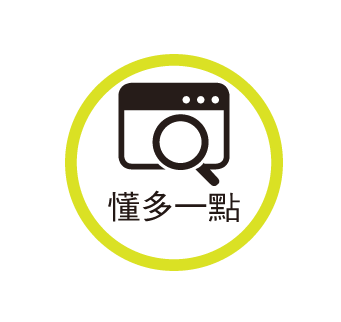 Weak bladder and difficulty urinating
Urinary retention requires emergency treatment
An enlarged prostate is also called benign prostatic hyperplasia, or BPH.
It can compress and pinch the ureter, causing it to narrow, which can lead to a weakened bladder emptying ability and lead to many urinary-related problems.
Yang Weixuan pointed out that as symptoms continue, the bladder will become increasingly weak and unable to empty urine normally.
"An enlarged prostate can make it difficult to urinate, or you may not be able to urinate at all. This condition is called urinary retention and requires urgent treatment."
Prostatitis is divided into 4 types
Prostatitis is a disease caused by inflammation or swelling of the prostate. According to the classification of the National Institutes of Health, there are four main types.
1. Acute bacterial prostatitis;
2. Chronic acute bacterial prostatitis;
3. Chronic prostatitis or chronic bladder pain syndrome includes two categories: inflammatory type and non-inflammatory type;
4. Asymptomatic prostatitis.
Each type of prostatitis has its own specific symptoms. Patients with asymptomatic prostatitis usually do not have any obvious physical symptoms or discomfort, while men with chronic bacterial prostatitis may experience one or more of the following conditions, including the penis, testicles, or perineum (between the testicles and anus). pain, difficulty in urinating or feeling burning, urgent urination, frequent urination, especially at night, turbid urine, blood in the urine, or feeling that the bladder is not completely empty after urination.
Bacteria travel to the prostate through the bloodstream
NIH-1 prostatitis is often caused by the same bacteria that are responsible for urinary tract infections or sexually transmitted diseases. The bacteria can enter the prostate through the bloodstream. It can enter the prostate during or after medical procedures, such as biopsies. It can also be caused by reproductive Caused by infections elsewhere in the urinary tract.
"For patients suffering from acute bacterial prostatitis, the doctor will ask about the relevant medical history and perform a physical examination, and may perform a rectal examination. During this process, the doctor will wear gloves and lubricant, and gently insert his fingers into the rectum to Check the prostate for inflammation."
"The main way to treat acute prostatitis is with antibiotics, which kill the bacteria. Depending on the antibiotic and the type of bacteria, this treatment can last from a few weeks to a few months or even longer."
He said that NIH-2 chronic bacterial prostatitis is a bacterial infection of the prostate that lasts for more than three months.
"Patients will have repeated episodes and recurrences of urinary tract infections, urethritis, or abdominal testitis. Patients may experience symptoms of irritation when urinating. On physical examination, patients are usually afebrile, and the prostate may feel normal."
NIH-3 No clear cause
NIH-3 Chronic prostatitis, or chronic bladder pain syndrome, is divided into two categories: inflammatory and non-inflammatory, which are distinguished based on the presence of white blood cells in prostatic fluid, urine, and semen, and in prostate secretions after massage. Two groups.
He pointed out that one of the biggest challenges in NIH-3 treatment is that there is no clear understanding of the cause. However, clinical symptoms include infection, autoimmunity, neuromuscular spasm, and the hallmark symptoms of NIH-3, but there is prostate pain, but no obvious infection. evidence.
"On examination, about half of patients experience tenderness in the prostate or bladder. Assessing and diagnosing chronic prostatitis or chronic bladder pain syndrome is challenging for physicians, and there is no preferred first-line treatment for these patients. Only try antivitamins or anti-inflammatory medications."
"But if the patient is not responding to treatment, there is no need to consider multi-drug therapy, or possibly non-substance treatments. Men with this condition represent a highly complex group of patients, and if they have chronic pain-related stress or If you have anxiety, your doctor may recommend psychotherapy to help you manage these problems."