Lin Fushan received an honorary doctorate in management from UNITAR: Live and learn
(Kuala Lumpur News) Tan Sri Lim Hock San, Executive Chairman of LBS Bhd.(Ir. Registered Engineer)Said that he has always held "The attitude of "live until you are old and learn until you are old" will persist in learning to the end in the long journey of life.
He said that after more than 40 years in the field of architecture, he has always pursued a lifelong learning attitude. Especially in modern society, the obsolescence of knowledge is gradually accelerating. The knowledge learned in the past will soon become outdated. Only by constantly learning new knowledge can we keep up with the times. .
Tan Sri Lim Hock San (Ir.Registered Engineer) said this in an exclusive interview after being awarded an honorary doctorate in management at the 23rd graduation ceremony of UNITAR International University in Putrajaya a few days ago.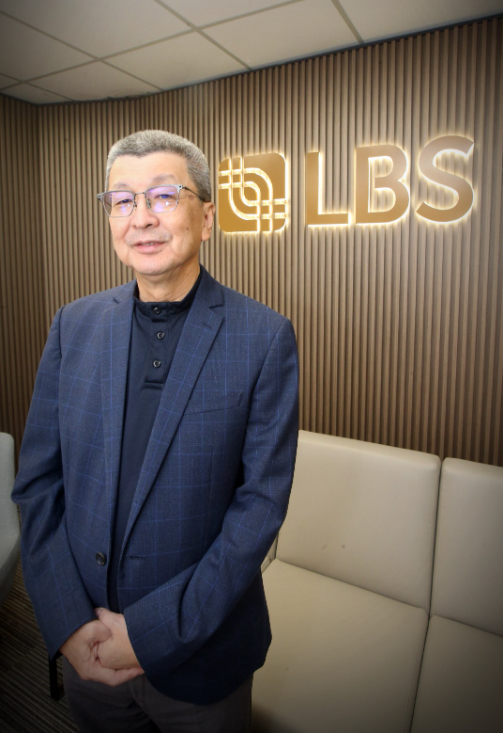 Tan Sri Lim Hock San is also an engineer. In addition to serving asExecutive Chairman of LBS Group Bhd (LBS), he is alsoExecutive Vice Chairman of Malaysia Building Group (MGB), President of the Federation of Malaysian Fujian Associations, and Acting President of the Lim Clan Federation of Malaysia.
He said that from the early promotion of affordable housing construction to the application of industrialized building systems (IBS) and the current development direction of green buildings and low-carbon environmental protection, LBS Group has continuously improved its technical level and management in environmental protection and construction waste reduction. Level and other matters are all progressing steadily in the learning process.
Tan Sri Lim Hock San was awarded as a visiting professor by the UNITAR International University Committee last year, imparting knowledge to many students and telling his life experience, especially the principles of life.
He said that young people should be down-to-earth and complete each level and challenge step by step. They should not aim too high and face their own abilities, and should not just think about soaring into the sky.
"When dealing with people, don't be greedy for petty gains. There is no free lunch in the world. If you are greedy for huge profits, you may fall into the trap of a fraud group. In addition, you must pay attention to credit and be humble. The key to interactions between people, including doing business, is It's about trustworthiness, and honesty and trustworthiness are the fundamental moral standards for dealing with people."
"We must also be filial to our parents and repay our kindness. It is not easy for our parents to raise us, and they often leave the best to their children. When our parents are old, we must also take the responsibility of taking care of them and do our part as children. Only by doing your duty can you repay your parents' kindness."
On the other hand, he pointed out that the LBS Group Foundation takes "health, education, environment and community" as the four pillars of its operations, and gives back to the society in the spirit of "taking from the society, using to the society".
He said that LBS Group continues to launch real estate projects that meet market demand with the three major strategies of affordability, convenient transportation and community improvement, in response to the government's goal of "home ownership".