Jaya Grocer's First Loyalty Program to Earn GrabRewards Points | Business News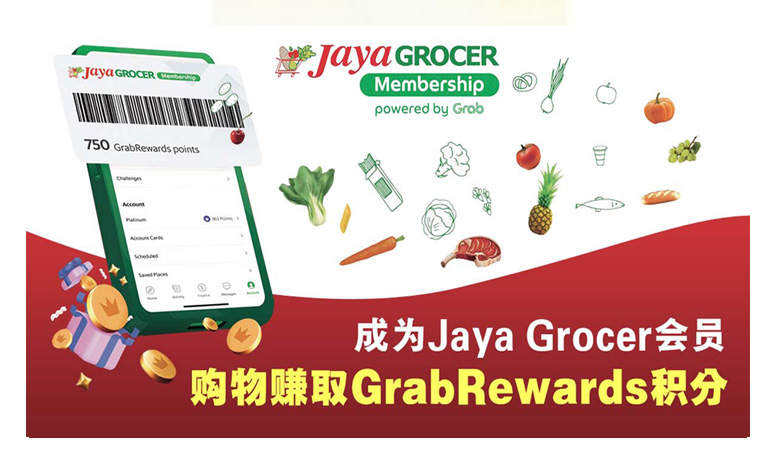 Jaya Grocer has launched the first loyalty program through the Grab platform, allowing members to earn GrabRewards points when shopping!
Today, consumers only need to spend at Jaya Grocer and activate their membership through the Grab app. Afterwards, they can earn points when spending at Jaya Grocer nationwide, which can then be used to redeem e-vouchers.
Adelene Foo, CEO of Jaya Grocer and managing director of Grab Malaysia, pointed out that the purpose of this is to make it easy for consumers to earn and redeem GrabRewards points when spending at all Jaya Grocer nationwide, so as to enhance the overall shopping experience of consumers.
"We hope to use Grab's technology to create a seamless and rewarding shopping experience for our customers."
Add more ways to use points
By integrating with the GrabRewards customer loyalty program, consumers not only have the opportunity to earn GrabRewards points, but also add more ways to use their points.
Adelene Foo revealed that as the cost of living continues to increase, this initiative aims to enable Malaysians to enjoy affordable services and conveniences. This is also one of the company's promises.
"Going forward, we hope to further enhance the experience of Jaya Grocer members by continuing to explore more possibilities that can help enhance the value of our people's lives."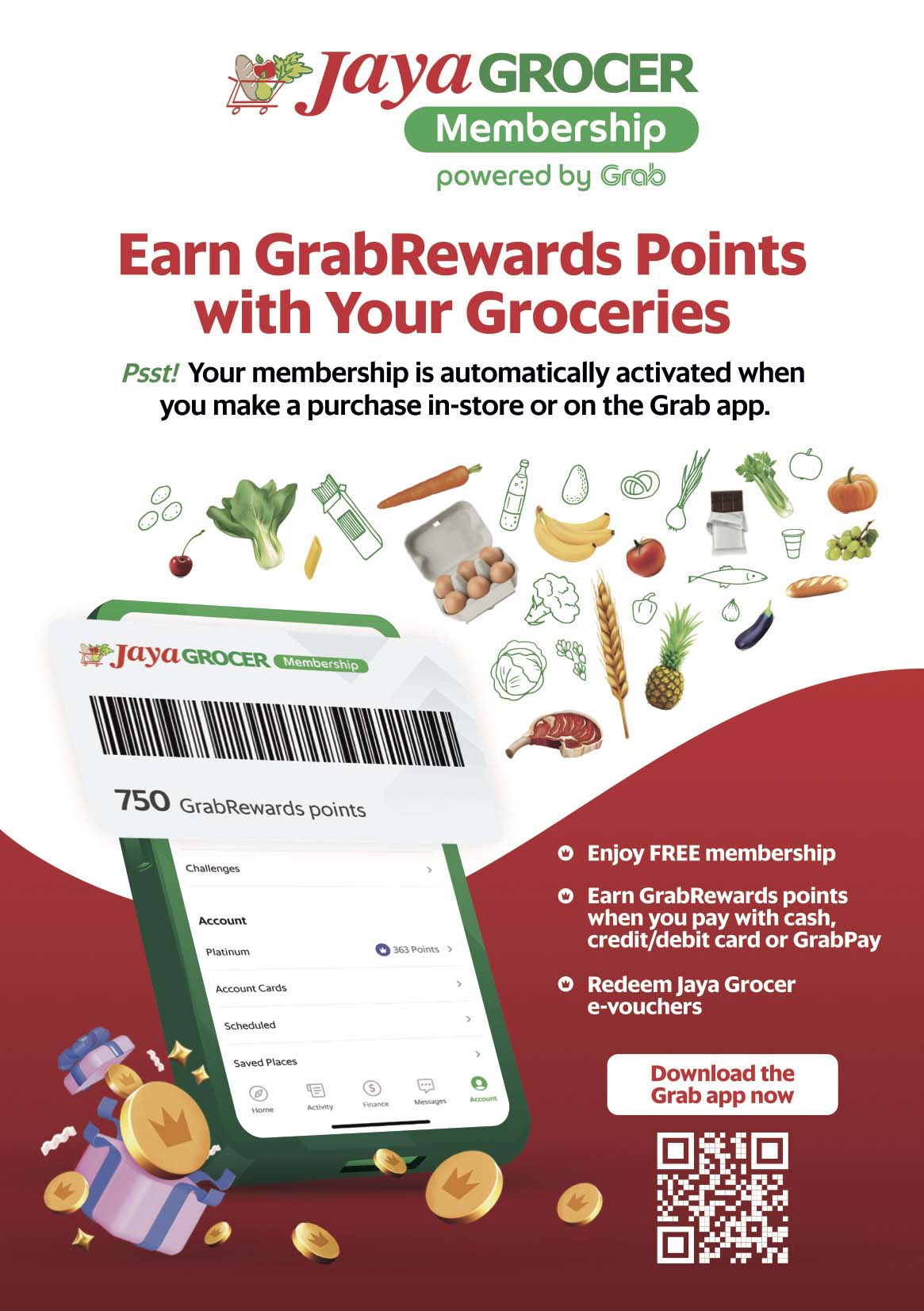 Unlock the best shopping experience with GrabRewards
What is Jaya Grocer Membership?
Jaya Grocer membership is powered by Grab, allowingyouEarn GrabRewards points when shopping at Jaya Grocer outlets or via GrabMart.
How to apply to become a Jaya Grocer member?
Jaya Grocer membership is free.if onlyyouActivate by spending in-store or on the Grab app.
How much do I need to spend to earn GrabRewards?
whenyouEarn 0.75 GrabRewards for every RM1 spent when you pay with cash, credit card, debit card or GrabPay.
ifyouis a GrabUnlimited subscriber whenyouEarn up to 1.5 GrabRewards when you pay via GrabPay.
whenyouEarn GrabRewards points when you shop at GrabMart and pay with GrabPay.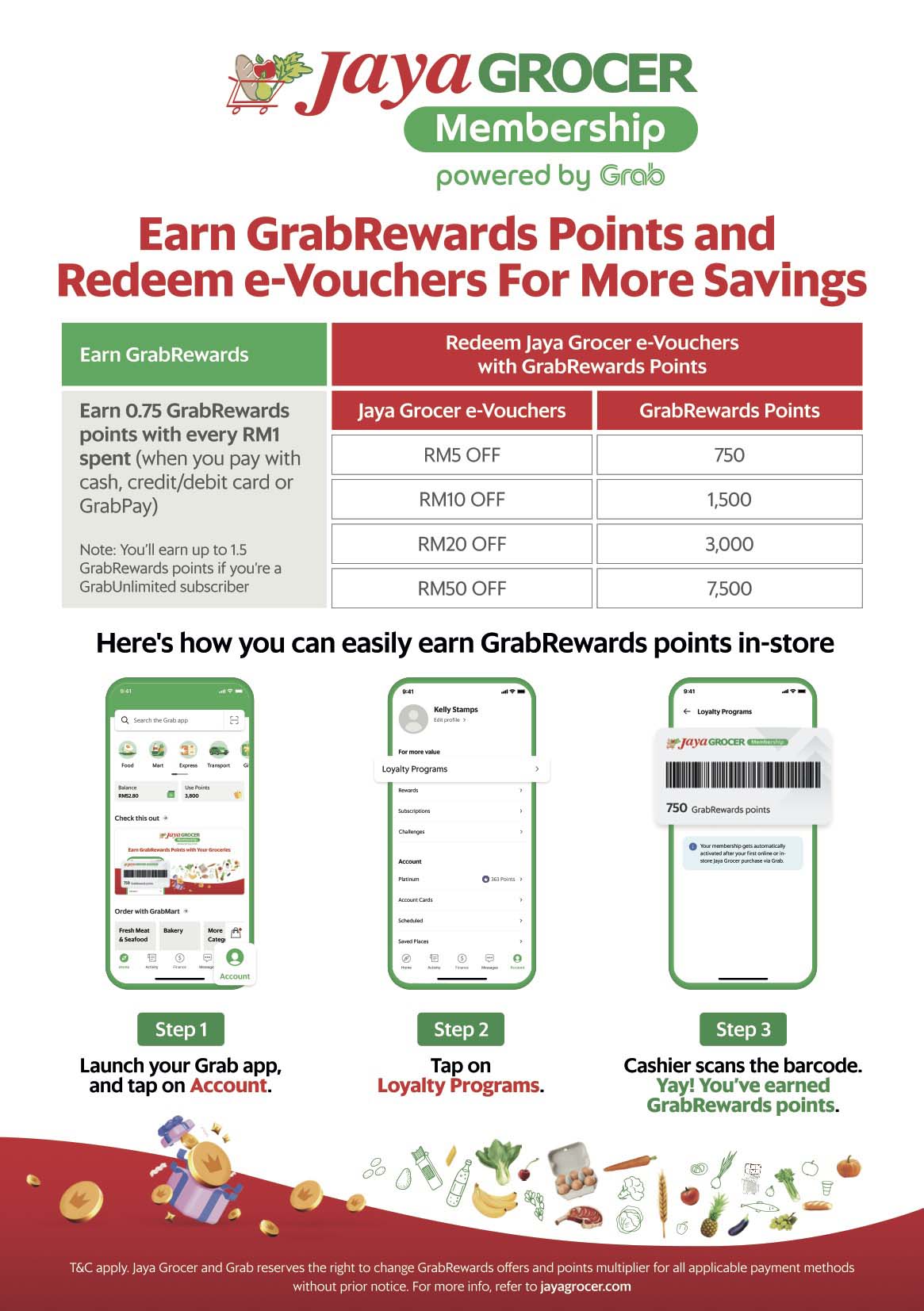 How do I redeem Jaya Grocer e-vouchers in-store?

Scan at the cashieryouAfter the Jaya Grocer membership barcode, justyouOnce you have enough GrabReward points, you can redeem them for e-vouchers.The cashier will askyouWhether you want the savings to be deducted immediately from your bill.

What other benefits can Jaya Grocer members enjoy?

Jaya Grocer is committed to enhancing consumers' shopping experience by providing membership benefits. The company currently plans to introduce more benefits to members, such as birthday gifts, invitations to exclusive events, membership day promotions, etc.

For more details, please visit: Jaya Grocer Member Powered by Grab .