International Construction Industry Transformation Conference 2023 unlocks the future of sustainable finance for the Malaysian construction industry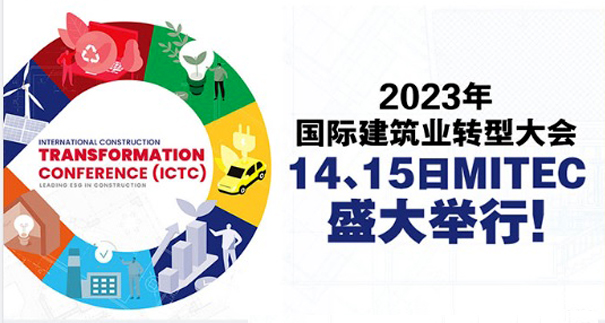 Construction Industry Development Board of Malaysia (CIDB) is organized in conjunction with International Architecture Week,Qube Integrated International Construction Industry Transformation Conference 2023 managed by Malaysia Sdn Bhd(ICTC 2023)will apply environmental, social and governance in the construction industry(ESG)In terms of concepts, it provides the industry with deeper insights.
It will be held at the Malaysia International Trade and Exhibition Center in Kuala Lumpur from the 14th to the 15th of this month.MITEC), a number of conference-themed conferences were held at the same venue'construction industry leadershipESG'-orientedpublic forum.
One of the topics that will be discussed at the International Construction Industry Transformation Conference 2023 is sustainabilityfinanceinitiative.This initiative aims to provide more innovative ways to drive the construction industry to adoptESGframework to drive industry development.
According to the traditional approach, a company's finances only consider assets and liabilities. However, as the world increasingly shifts to a greener and low-carbon economy, and focuses more on sustainable development, any company that adopts sustainablefinancial averageIt was seen as a big step forward.
Since the construction industry is the industry with the largest carbon emissions and greenhouse gas emissions in the world, it is necessary to consider a comprehensive approach to sustainable development and commit to creating green buildings, which also includes the implementation of sustainable finance.
According to the World Green Building Council, sustainable finance is an important tool to support the industry in realigning capital flows and investing in achieving global sustainability goals. This is a broader concept that covers not only green investment but also social features such as human rights, industrial relations, community investment and governance-related topics such as management structures, employee relations and executive salaries.
Experts familiar with the subject say sustainable financial products play a key role in the flow of capital to climate-friendly initiatives. Investing in renewable energy schemes, energy-saving technologies and sustainable construction will help accelerate the transition to a low-carbon economy, while allowing individuals, businesses and institutional investors to direct their resources towards a positive impact on the environment and help in plans to promote sustainable development and reduce greenhouse gas emissions.
Climate change poses risks to the financial world and the economy as a whole. Sustainable finance products provide a framework for industry players to assess and overcome these risks by integrating ESG into investment decisions. Integrating ESG elements into investment choices can help identify and reduce risks posed by social and environmental challenges, thereby maintaining and enhancing the long-term value of these investments.
It is worth mentioning that sustainable finance may initially cost more than general finance methods, but in the long run, it will be beneficial to both industries if the construction and finance industries cater to their respective sustainability goals.
Regarding this situation,The 2023 International Construction Industry Transformation Conference will discuss in depthSustainable Finance Initiative, while enhancing attendees' knowledge on sustainability and ESG in the construction industry. The conference invites industry experts, financial experts, representatives of government agencies and those committed to shaping a sustainable future to attend.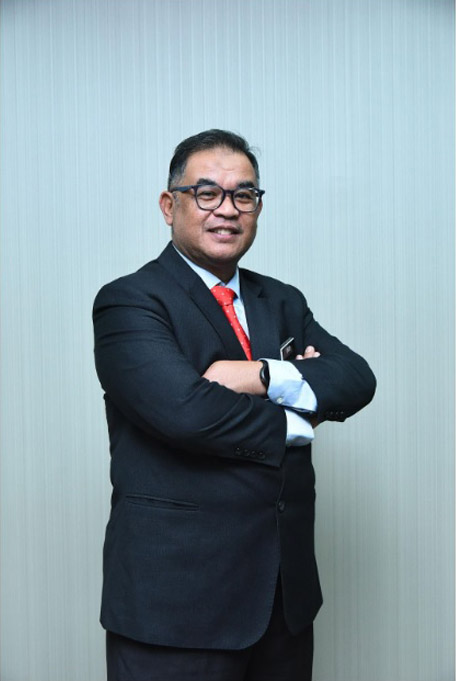 Datuk Mohd Zakaria, Chief Executive Officer of the Construction Industry Development Board of Malaysia, said: "We understand that players in the construction industry and the construction ecosystem are at different stages in their journey towards sustainability. To this end, we have organized We have organized the International Construction Industry Transformation Conference and Construction Expo so that industry players can gain strategic and technical insights and accelerate their progress towards sustainability goals with greater confidence."
He explained: "In addition to catering to the country's net-zero carbon emissions vision, the International Construction Industry Transformation Conference also strategically positions Malaysia as a facilitator of innovative exchanges between regional and international players. These industries all share a common goal, which is to achieve the sustainable development goals by 2050."
Focusing on the sustainability of the construction industry and emphasizing ESG best practices to create a more sustainable future for the industry and the country as a whole, the 2023 International Construction Industry Transformation Conference is also the precursor to Malaysia's premier international construction and construction industry expo (BuildXpo) , providing a valuable opportunity for industry players to communicate, exchange knowledge and explore opportunities.
Those who want to attend the 2023 International Construction Industry Transformation Conference can log in Sign up.More details can be found athttps://www.cidb.gov.my/icw-2023-conferences/#ictc2023or call:03 6211 4224or email to[email protected]Inquire.