i TRAVEL, a planned and selected tour group agent for international air tickets, grandly opens | Business News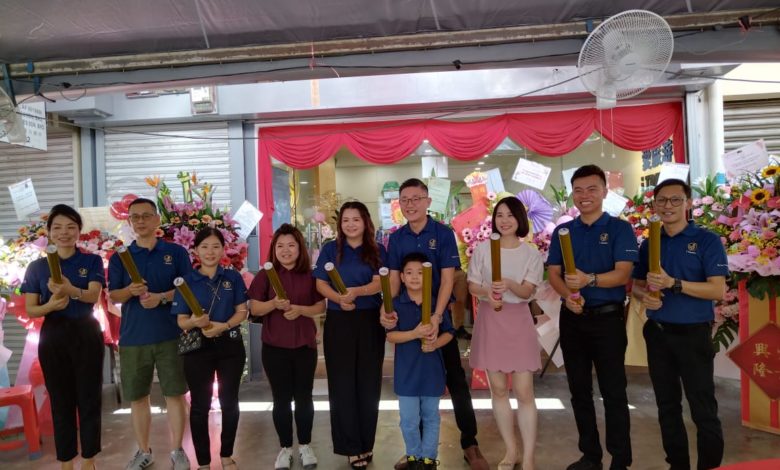 (Beihai News) i TRAVEL HOLIDAYS SDN BHD (KKKP: 10867), co-founded by tourism industry elites Edward Qiu Songzhen, Ann Lin Yanni, Jeff Li Honghao and Kelvin Wang Dingyuan, held a grand opening ceremony on November 11. The tourism industry Friendly, airline leaders attended enthusiastically, and everyone felt at home.
During the ceremony, the four founders, accompanied by Li Shufang, manager of STARLUX Penang office, Qiu Meibin, passenger operation manager of China Airlines Penang branch, and their families, performed the opening ceremony. The Penang Chinese Tourism Association (MCTA) ) Chairman Chen Zhengning and Malaysia Airlines sales executive Lim Manjing were present to congratulate this new travel company on joining the ranks.
The three directors of iTRAVEL, Edward Qiu Songzhen, Ann Lin Yanni and Jeff Li Honghao, are all well-known tourism celebrities. They have decades of experience in the tourism industry, and their professional services have won the support and praise of customers. This time they join forces to start a business, which will definitely bring a new atmosphere to inbound and outbound tourism.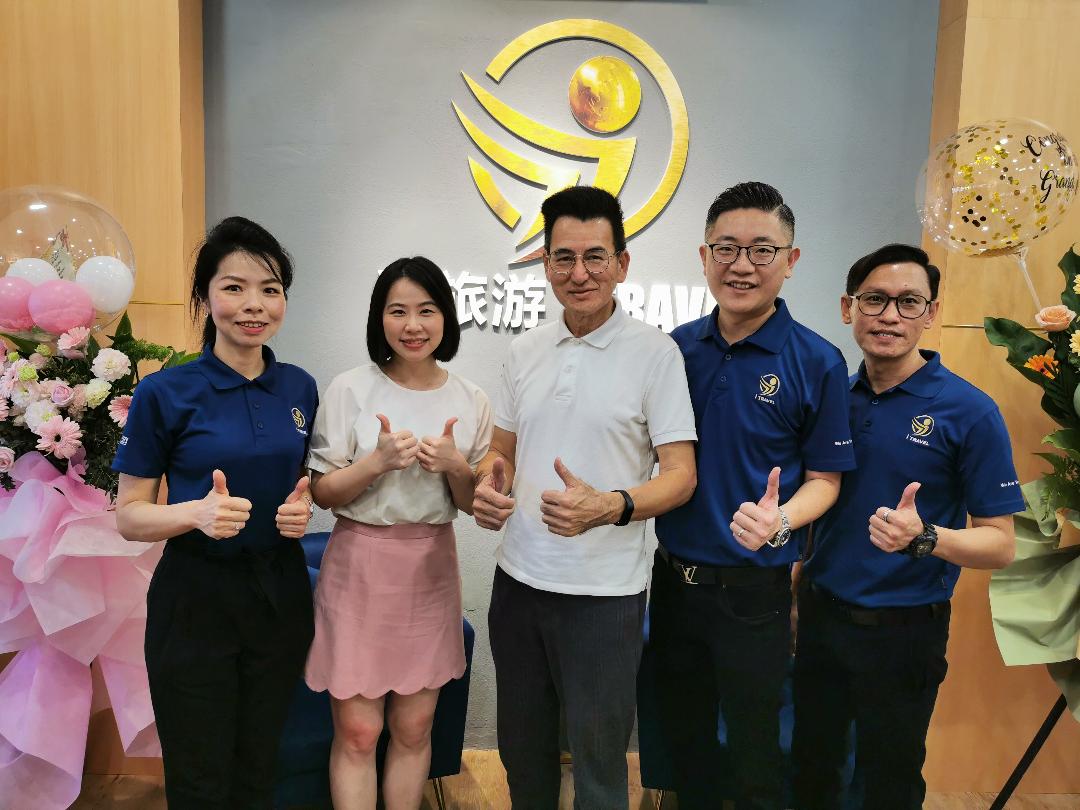 Located in Butterworth Rajada Commercial Center (Add: 7004, Ground Floor, Jalan Ong Yi How, 13400 Butterworth, Penang), iTravel is in a convenient location and has convenient parking.
i TRAVEL's business projects include planning selected tour groups from various countries, agency for international air tickets, planning company incentive tours and carefully planning journeys for you. All walks of life are welcome to inquire for details.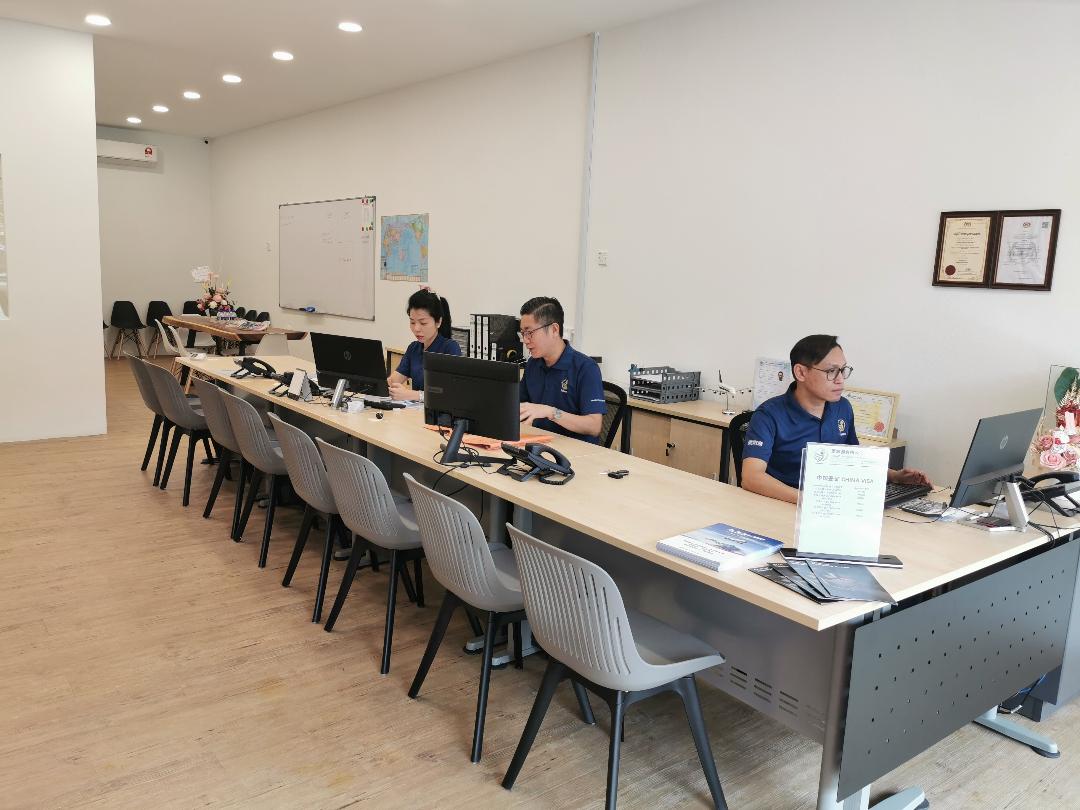 At the beginning of the new opening, i TRAVEL has carefully planned a number of carefully selected tour groups, including: 6 days in Dubai + Abu Dhabi, taking flydubai's first direct flight from Penang to Dubai, and the highlights of the itinerary are all "latest" and "world "Best": New check-in destinations – Dubai Museum of the Future, Dubai Photo Frame, the world's tallest and largest – Dubai Eye Ferris Wheel, the world's only – Ferrari World Theme Park, Dubai's latest – 52-story 360° Palm Island Observation Deck, the world's largest – Enjoy luxurious buffets at Miracle Garden, Musical Fountain, Dubai Global Village, and Atlantis Hotel on Palm Island (accommodation in 4+5-star hotels throughout the journey). Departure date: 10/2 (the first day of the new year) and 11/2 (the second day of the new year).
5 days in Bangkok + Pattaya, itinerary highlights include Thailand's "biggest" night market + Bangkok's "Internet celebrity" night market + Pattaya's "latest" night market, Internet celebrity landscape restaurant + dinner, new Internet celebrity check-in cafe + free 1 cup Beverages, various experiences and performances in the two major amusement parks, Bangkok's latest popular shopping district, and the world's first indoor floating market (guaranteed to stay in a hotel with a great location). Departure date: 10/2 (the first day of the Lunar New Year) and 12/2 (the third day of the Lunar New Year).
6 days in Hanoi + Sapa + Halong Bay, take the cable car + small train on Fansipan Peak – the new internet celebrity check-in place – Moana, boat trip to Halong Bay + landing on Paradise Island, Hanoi Lotus Restaurant buffet, Halong Bay seafood meal and Sapa salmon Hot pot, definitely starting: March 3rd.
5/6 days Departing from Hainan Island, Penang. Direct charter flights, visa-free entry into China, and a smooth trip to Haikou. Sanya. Haihua Island, Boao~The Story of the Sea, Sanya~Luhuitou Peak Park, Nanshan Cultural Tourism Area, Yalong Bay International Rose Valley, Haihua Island~Danzhou, Tongshi World Ocean Park, Ming and Qing Style Food Street, Hainan Tropical Wildlife Park, Panda Pavilion, Desheng Sha Street, Haikou Qilou Old Street and stay at the five-star Aubao Hotel.
All are welcome to sign up for the tour. Tel: 04-3233363, H/p: 012-4078713 (Edward), 012-4557713 (Ann) and 012-4812862 (Jeff).