Fulin Mid-Autumn Festival Reunion Night Wei Zisen: Fulinmen Restaurant celebrates the Mid-Autumn Festival with cultural charity | Business News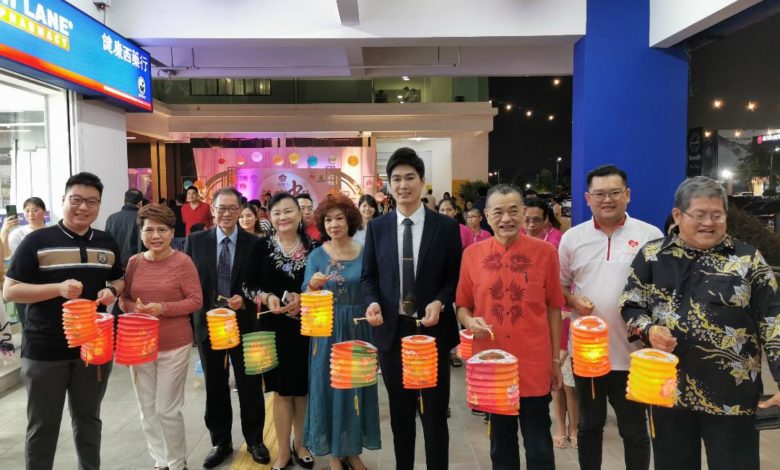 (Setia Sentral) Fook Lam Gate Restaurant specially planned the "Fook Lam Mid-Autumn Festival Reunion Night" to be held grandly on the night of the Mid-Autumn Festival on August 15th. Hundreds of distinguished guests and children participated in the lantern parade around Setia Sentral. We had a joyful walk, tasted delicious food, listened to classic music, and spent a warm Mid-Autumn Night.
Penang State Executive Councilor Wei Zisen, MCA Vice President Datuk Tan Deqin, Penang Zhongyuan Association Executive Advisor Zhuang Dato Fong Xixi, Acting Chairman Zhuang Dato Principal Luo Yueqing, Acting President of Tongxin Brothers Charity Group Xie Zhengyi, Penang community leader Zhuang Dato Cheng Tat Ming, Penang Tan Clan Zong Yi Association Youth League Executive Advisor Tan Chun Yip, Daming Group Manager Huang Chao Zhi and conference coordinator Cheng Yi Ling enthusiastically attended this dinner full of Chinese culture, and the scene was lively.
In his speech, Penang State Executive Councilor Wei Zisen praised Fulinmen Restaurant for planning this program rich in Chinese cultural traditions, and also invited children from nursing homes and Dazhi Lecture Hall to attend, so that these disadvantaged groups can also feel the Mid-Autumn Festival. , spread great love to the world.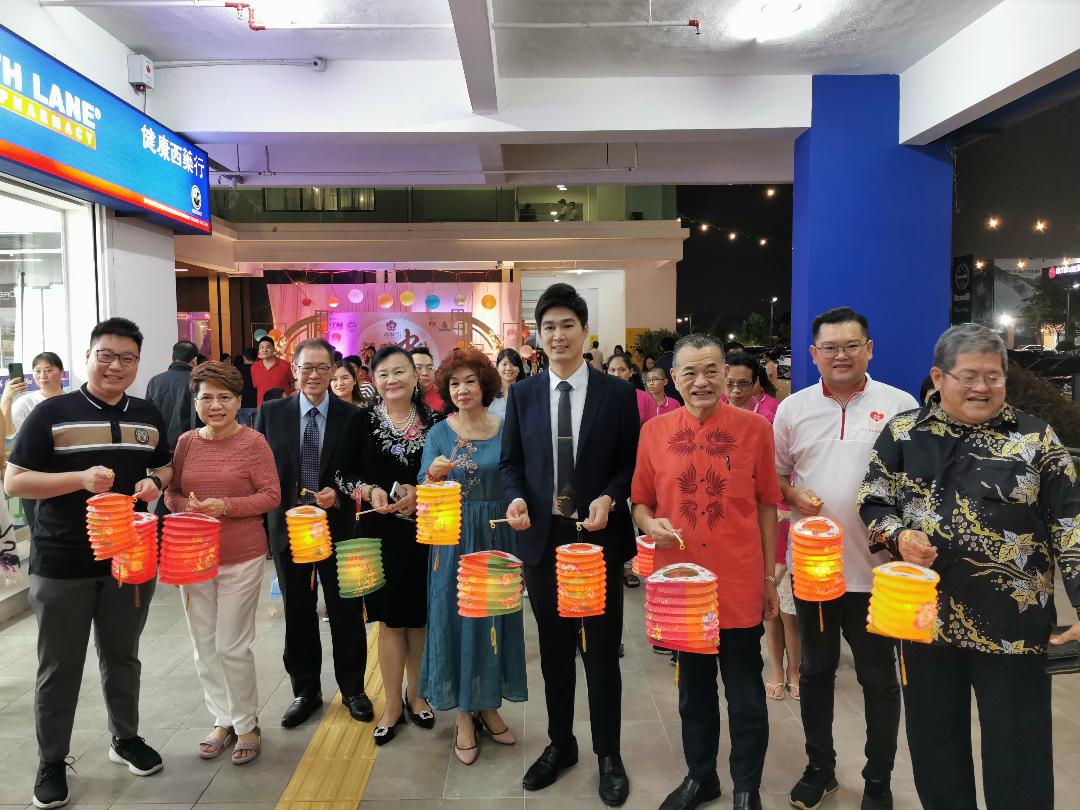 Ye Fulu, managing director of Fulinmen Restaurant, led the entire elite team to warmly entertain the guests. He said in his speech that the Mid-Autumn Festival is a traditional festival of the Chinese nation, also known as the "Full Moon Festival" or "Reunion Festival." At this beautiful moment, people usually reunite with their families and friends, taste delicious moon cakes, admire the moon, and express their blessings to their relatives and friends.
He said that Fulinmen's main purpose in planning this "Fullin Mid-Autumn Festival Reunion Night" is to allow everyone to spend a wonderful night with their families.
Ye Fuluan pointed out that the Mid-Autumn Festival is a traditional festival, and it is also a festival for family reunion and gratitude. He hopes to share this joy and gratitude with everyone.
He also thanked the Tongxin Brothers Charity Group for its sponsorship, which allowed the elderly and children at the Kepal Batik Nursing Home and Dazhi Lecture Hall in Seberang Perai to come to have a meal together, admire the moon, hold up lanterns, and spend the warm Mid-Autumn Festival together, making tonight's The dinner party was more meaningful.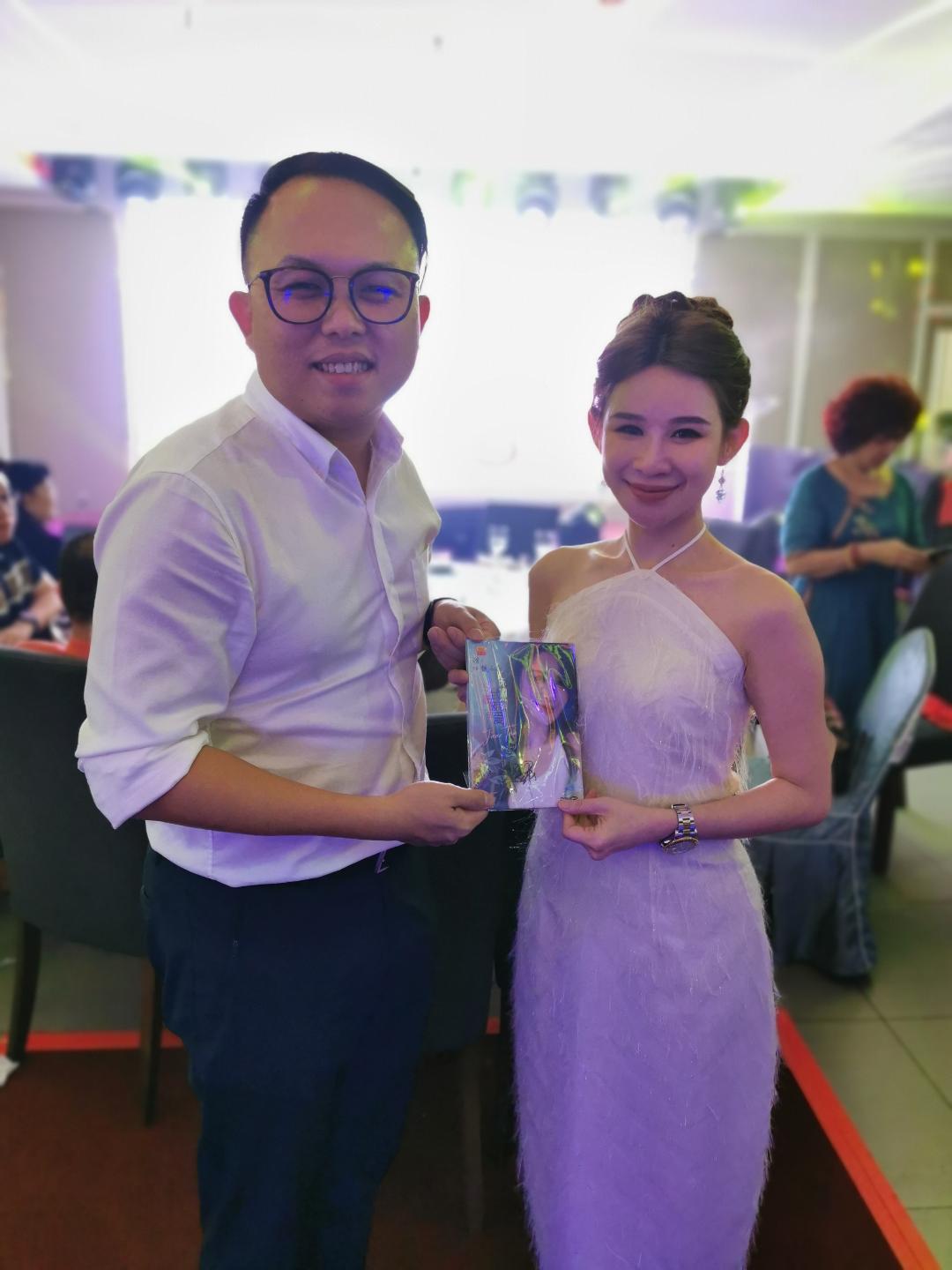 The dinner was co-organized by Daming Group (the general agent of Fenjiu in Malaysia). In addition to Fenjiu, there was also a tasting of the famous Chinese health wine[Bamboo Leaf Green Wine]that was just launched on the market. Everyone applauded.
A total of 30 attendees correctly guessed the lantern guessing fan that night, and executive councilor Wei Zisen presided over the awarding of a prize, accompanied by Yip Fook Loong.
In the exciting entertainment program, Cai Ziheng partnered with Huang Limei to play Chinese music, guzheng and flute, Shen Xiuqing and Ling Jiarong performed crosstalk, and famous singers such as the golden song king Zheng Rongcai, cross-dressing supermodel Poki Lancy and the recording star Little Princess of the South Chen Lijuan presented various wonderful performances A variety of performances brought the party atmosphere to a climax.
The grand finale of the night was to hire Southern Records star "Little Princess of the South" Chen Lijuan to sing a number of famous songs. She had just released a new album "The Warmest Love in This Life", which received enthusiastic response from fans. They bought her latest album one after another.