Eu Yan Sang 144th Anniversary Member Homecoming Day!Discounts, shopping guides and list of treasures are revealed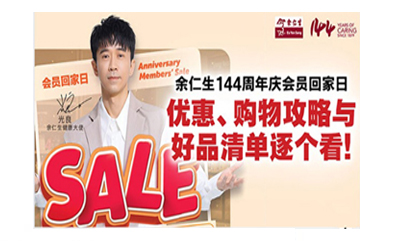 If you know how to make up for it, you can take away the treasure! Eu Yan Sang, a century-old brand, is celebrating its 144th anniversary and is holding a member homecoming day from now until November 5. Members can enjoy a 40% discount on any product and other discounts (terms and conditions apply). As for those who are not Eu Yan Sang members yet, you can apply to become a member immediately to enjoy the discount.
Next, let the editor take stock of which members are participating in Eu Yan Sang's 144th Anniversary Member Homecoming Day this time.
Special offers and must-buy products!
Exclusive offers for Eu Yan Sang members: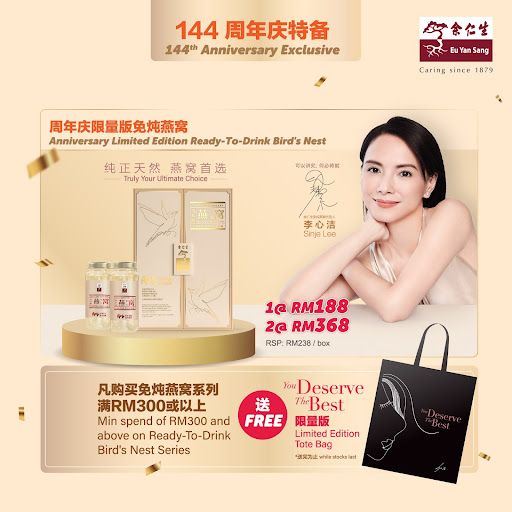 ——Anniversary limited edition stew-free bird's nest.Buy1 box costs RM188, 2 boxes only costs RM368!
——Purchase of the no-stewing bird's nest series for RM300 or above will receive a limited edition Tote Bag for free. This Tote Bag was designed by Li Xinjie herself. Not only is it full of sincerity, but it also has great appearance and is definitely worth collecting.
——Choose any Eu Yan Sang product and enjoy 40% discount! *Limited to members registered before 18.10.2023
——Accumulate "double membership points" and redeem exquisite gifts!
——When you spend over RM100, you can get a "PWP Add-on Voucher" to purchase designated hot-selling products at super discounted prices.
——Store-wide promotion up to 50%
After seeing the special offer, you must have been tempted to "buy it", right? Don't worry, let the editor teach you a shopping strategy for making good use of the above special offers and maxing out your purchases, that's it!
1) Use the 40% discount firstcouponProducts with higher unit prices can be discounted more and are more cost-effective;
2) Make good use of PWP to add purchasescouponCome and buy your favorite products;
3) Use member reward points to redeem gifts or instant rebates.
Have you learned everything? Next, the editor directly publishes the shopping list for you as a cheat sheet. Just buy it and you'll be right.
Must-buy treasure 1: Laoshan American Ginseng Granules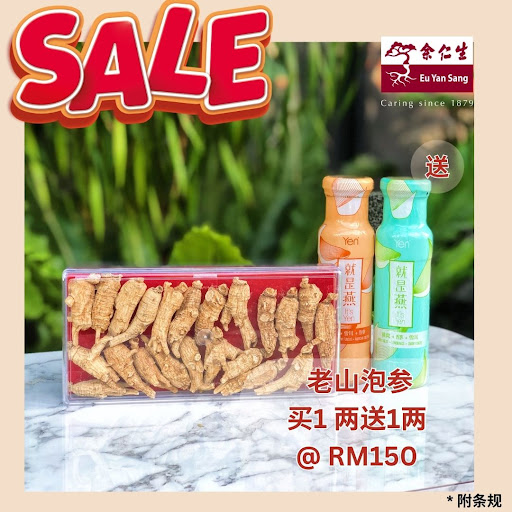 The effects of replenishing qi and refreshing, clearing away heat and promoting body fluid production
Buy one or two, get one or two free @ RM150
Also get two bottles of Yanyin (worth RM19)
Savings: RM169
Must-buy treasure 2: No-stewing bird's nest series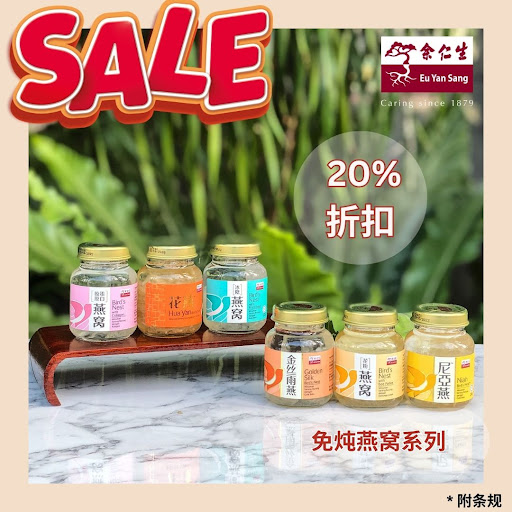 Pure natural bird's nest is the first choice; it moisturizes the skin and enhances immunity.
20% discount across the board
Must-buy treasure 3: Thick crystal silk bird's nest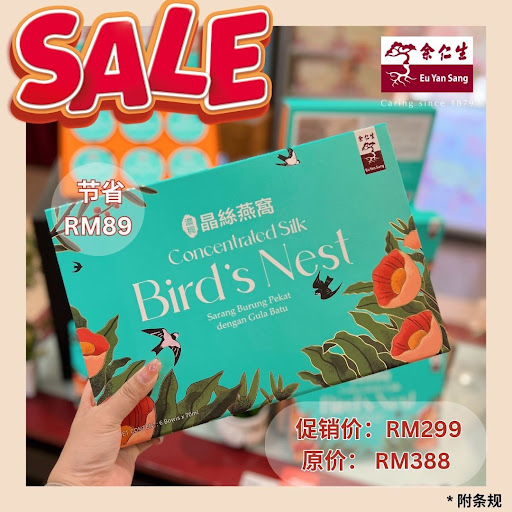 A bowl full of crystal clear bird's nest strips will bring you the purest taste, with no additives and retaining the full essence!
RM299/box
Original price: RM388/box
Savings: RM89
Must-buy treasure 4: Cordyceps sinensis mycelium pure liquid (30 bottles) Get 6 bottles for free (worth RM153)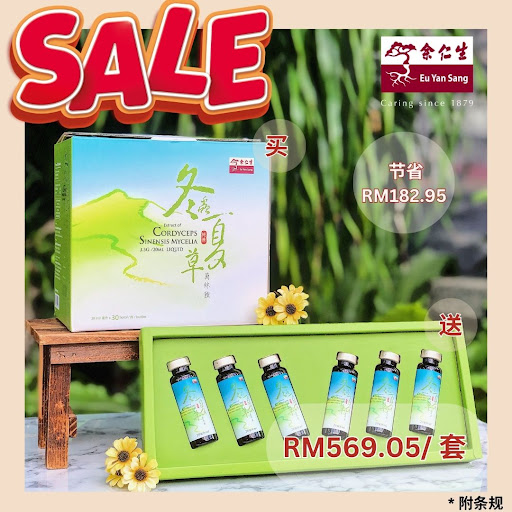 Improve physical strength and lung function
RM569.05
Original price: RM599 (30 bottles)
Savings: RM182.95
Must-buy treasure 5: Gold Medal Baifeng Pills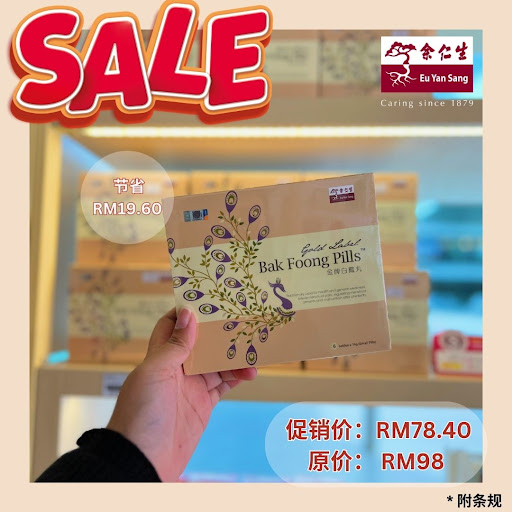 Scientific research has proven that it is effective in relieving menstrual pain, menstruation is OK, and everything is OK!
RM78.40/box
Original price: RM98/box
Savings: RM 19.60
Must-buy treasure 6: Waist Replenishing Essence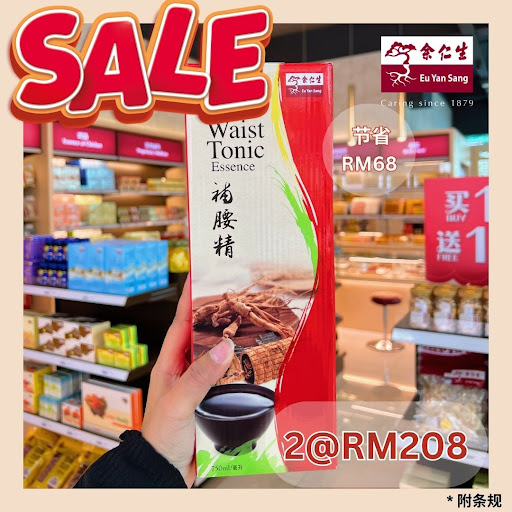 Effectively relieves back pain
2@RM208
Original price: RM276/2 bottles
Savings: RM68
Must-buy treasure 7: Tiger milk herbal drink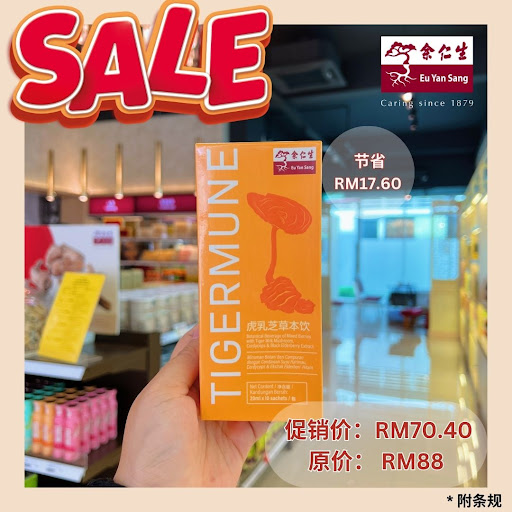 Triple defense benefits to help strengthen respiratory health
RM70.40/box
Original price: RM88/box
Savings: RM17.60
Must-buy treasure 8: Chicken Essence Drops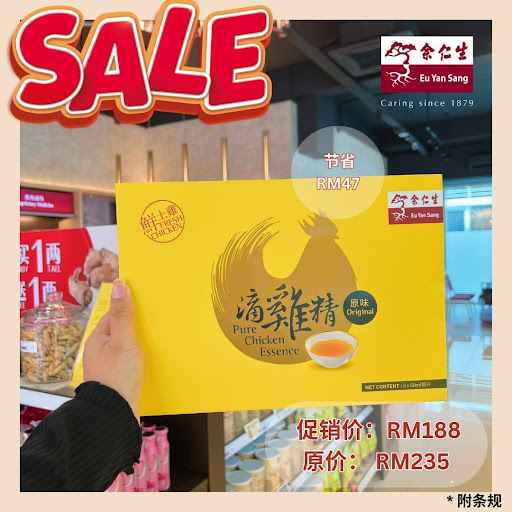 Mom's choice of drops can enhance immunity, restore physical strength, and improve the quality of breast milk!
RM188/box
Original price: RM235/box
Savings: RM47
Must-buy treasure 9: Nan0llagen Collagen Peptide
Age-freezing peptides are easy, small peptides are more effective, and keep your skin in its best condition!
RM134.40/box
Original price: RM168/box
Savings: RM33.60
Must-Buy Treasures 10: Chicken Essence Series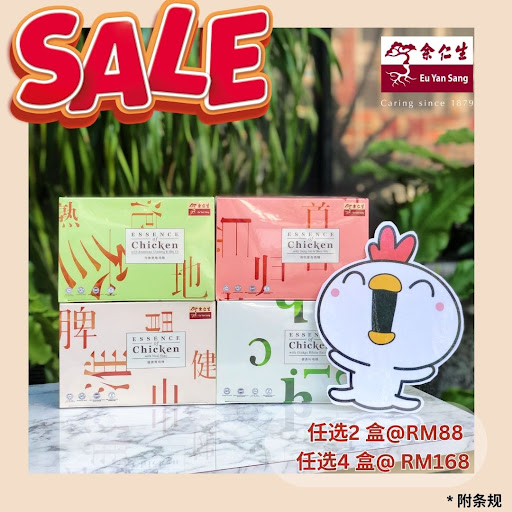 #Essence of Chicken with American Ginseng and Rehmannia Rehmanniae: Replenishes energy, refreshes the mind, and eliminates fatigue!
#GINKGO LEAF CHICKEN Essence: Refreshes the mind and enhances memory!
# spleen and stomach chicken essence: strengthen the spleen and appetite, improve indigestion!
#Angelica Shouwu Chicken Essence: Nourishes the liver and blood, making the complexion rosy!
Choose any two boxes for RM88; choose any four boxes for RM168
Hot Deals
Starting from only RM12.80
We've given you the deals, tips, and shopping list, so the next step is to take action!Come back now while you are a Eu Yan Sang memberVisit our branches or website to shop at the Family Day Members' Sale! And if you spend over RM88, you can enjoy free shipping* in designated areas of West Malaysia and East Malaysia!
Eu Yan Sang official website: https://bit.ly/EYS_144MS_SC
Eu Yan Sang branches: https://www.euyansang.com.my/en_MY/stores
Eu Yan Sang APP: https://appurl.io/RqmkyCI05
Eu Yan Sang WhatsApp Order: wa.link/euyansang