[Doctors talk freely.Guanxinji]The Worst Model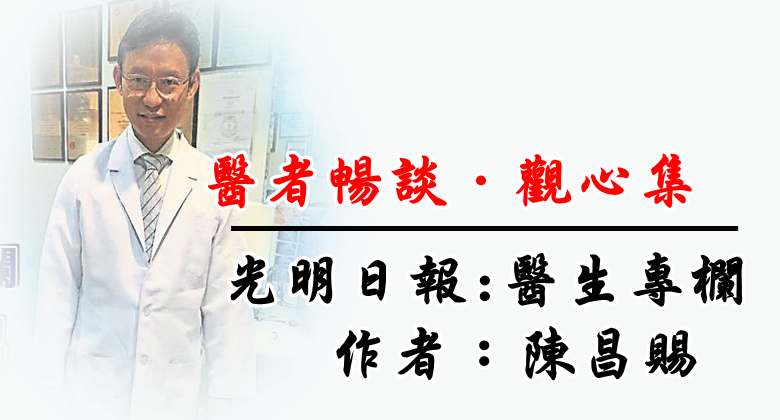 The number of doctors in Malaysia has reached saturation. If young people want to be doctors, should I encourage them?
A colleague sent me a text message: "My daughter is currently in a pre-college class. Can you arrange for her to follow you for two days so that she can experience the work and rest of a doctor?" I shook my head and responded, "My life is so upside down. She is the worst example of medicine, are you sure you want her to come with me?"
I have tutored many medical students in the past, but in recent years I have been too busy and have given up. It is actually not difficult to teach medical students. They already have medical knowledge and can understand it easily. But for young people who have not yet started, I can't teach them from the first medical class, right?
What's more, the current problem of contract doctors in our country has not been properly solved by the government. If she returns to Malaysia to work in the future, she may fall into the bad luck of being unemployed after graduation. If she wants to practice medicine abroad, with the exception of Singapore, most Western countries have established some protective policies to ensure that their citizens can obtain senior medical positions. It is also a problem for foreign doctors to be promoted.
Want to see the truth about the life of a doctor
When Xiaoxin appeared in front of me, I asked on the spot: "Do you want me to encourage you to enter the profession or scare you away?" Her answer was not bad: "Let me see the true appearance of a medical career."
I smiled and said, "If you want to join the industry, you might be discouraged if you see me working day and night!"
Since I didn't have to teach medicine, I was happy to relax and just see the doctor, occasionally giving her some explanations.
After seeing the first patient who underwent transcatheter aortic heart valve replacement in my life, I turned to her and said: "This old man is my precious patient. He is over 80 years old. Opening the chest to replace the heart valve is too risky. . At that time, I had not yet learned to perform the replacement surgery, but she actually appointed me to perform the surgery. As a result, I was allowed to learn this technique. I am very grateful." Seeing another heart patient suffering from frozen shoulder, I demonstrated Master Guang's technique on the spot. Cultivation method, let him learn self-healing. (For detailed methods, please refer to YouTube "Buddhist Health and Lohas").
Joking about inhaling radiation can freeze age
Afterwards, I said to Xiaoxin: "This is actually not within the scope of cardiology, but since this exercise is very effective and free, I only spend a few minutes explaining it, but it may save him from the pain of frozen shoulder for life. Why?" Are you happy?"
When she talked about being thirsty, I made a pot of tea for her and the nurse to drink, and said to her, "This tea makes you older than you! After drinking it, continue to see the doctor."
In the afternoon, I was performing coronary heart surgery. I challenged her: "There is a lot of radiation in the cath lab. Do you still want to come?" She hesitated for a moment and nodded.
After everyone put on radiation-proof clothes, I said to Xiaoxin in front of the nurses: "I am a few years older than your father, but you can't tell from my appearance. Why? I have been inhaling a lot of radiation for a long time!" Everyone laughed. .
She was so lucky to see a more difficult coronary heart surgery: rotational atherectomy. That is to use a metal drill to drill through the calcified atherosclerotic plaque in the coronary artery, and then place several stents. After two surgeries, it was already 5pm. I suggested to her: "You can go home first. I have another operation that may not be completed until 10pm." She showed a horrified expression.
The next day was a repeat of the first day, only with different patients and different conditions. The operation this time was relatively simple. At about 4 o'clock, I suggested that she go home again: "There are still more than 10 patients in the clinic. You go back to spend time with your family first."
Before leaving, I said to her: "Seeing my kind of life, have you given up on practicing medicine? If you study medicine because your father is a doctor or to make a lot of money, it is definitely not a good reason. But if the meaning of your life is Learning and dedication, medical science continues to advance, learning is endless, and after learning skills well, you can save people and teach younger generations. Doctors are definitely the best industry in the world. If you want to save the world, welcome to join Our camp!"
It seems that in my heart I want to encourage young people to join the medical profession, even though I am the worst example.
(Guangming Daily/Doctor Column‧Author: Chen Changci)