Based on the North, China and Malaysia, one tile covers the whole Malinan 30th anniversary and moves towards transcendence | Business News
(Butterworth News) Datuk Koh Linan, Chairman of the Board of Directors of Linan (M) Sdn Bhd, pointed out that the company's goal is to "base itself on North and Central Malaysia and cover the whole Malaysia with one tile". The company's roof tiles must be used all over Malaysia to move towards a better future. a transcendent status.
In his speech at the company's 30th anniversary dinner recently, he said that with the unremitting efforts of the entire company, we have bravely achieved brilliance. To achieve the company's above-mentioned goals, there are challenges, but as long as we have the perseverance not to be afraid of difficulties, we will If we have overcome all difficulties, we must believe that we can do it.
He said that the company's predecessor was engaged in assembling industrial tiles in 1985. In 1988, it became a roof tile agent for Klang roof tile dealers and turned to trade and marketing development. In the same year, it also won the contract for Luxalon steel roof tiles. General distribution rights in North Malaysia, operating as an agent until 1995.
"At that time, I was very grateful to have the support of my suppliers, which allowed me to move forward step by step on a road full of ups and downs. I went through a lot of hardships, but it was only by adhering to the spirit of uncompromising and never giving up that we achieved subsequent development."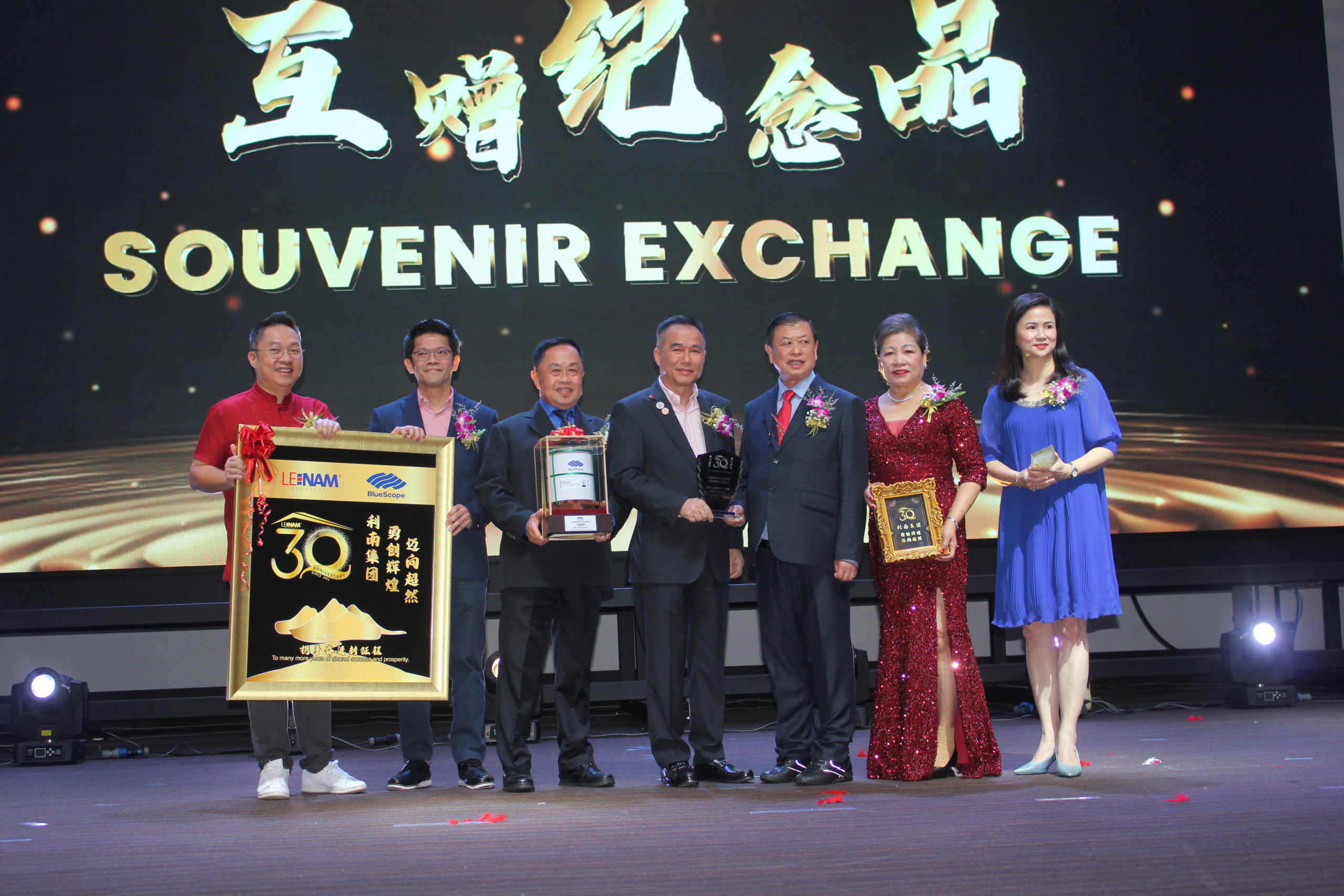 He said that 1993 was a turning point for the company. The company was transformed into Linan (M) Sdn Bhd. In 1995, it negotiated with the Penang Development Corporation to purchase a one-acre site in the Bukit Minja Industrial Zone to open a factory. It was in that year that the company started Introducing machines for the production of industrial tiles and bending tiles, specializing in the retail market; during the transition period from 1995 to 1997, a production line was set up in a vacant lot in Nanmei Park, commonly known as the "house factory". Over the next 30 years, it continued to expand and build additional branches.
He said that because of its meticulous attention to quality, the company developed Ledex brand roof tiles in 2002, which has emerged in the Asian market, especially in the field of construction and housing development in my country, and has become one of the most watched building materials.
"In 2018, our company further expanded its business territory and built a new factory in Sungai Petani. If you ask me, is today's company already at its peak? The answer is the theme of this 30th anniversary: ​​Create Glory and Move towards Transcendence ."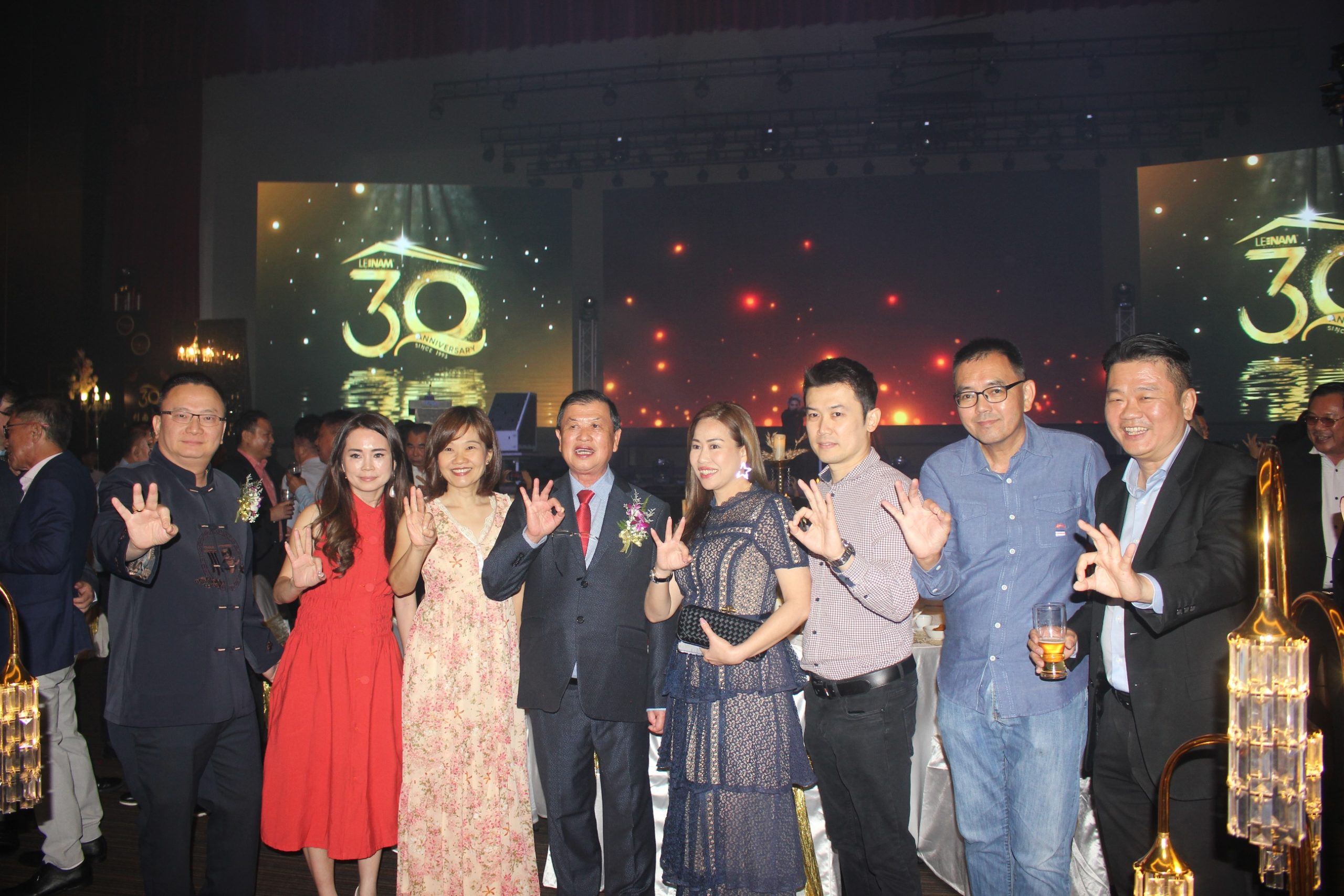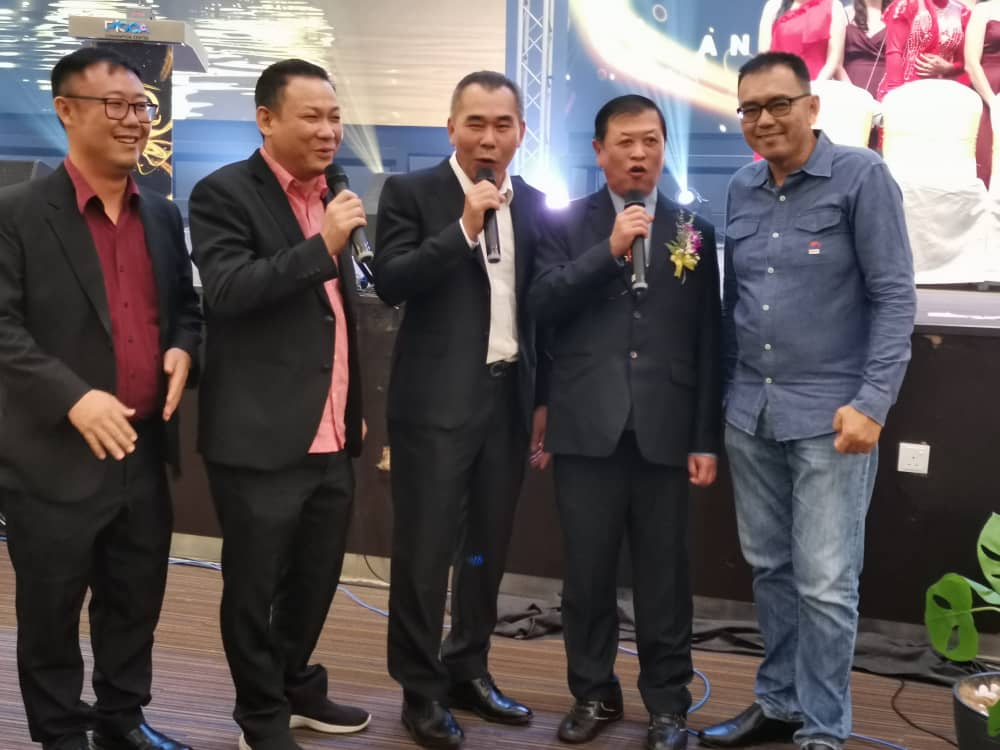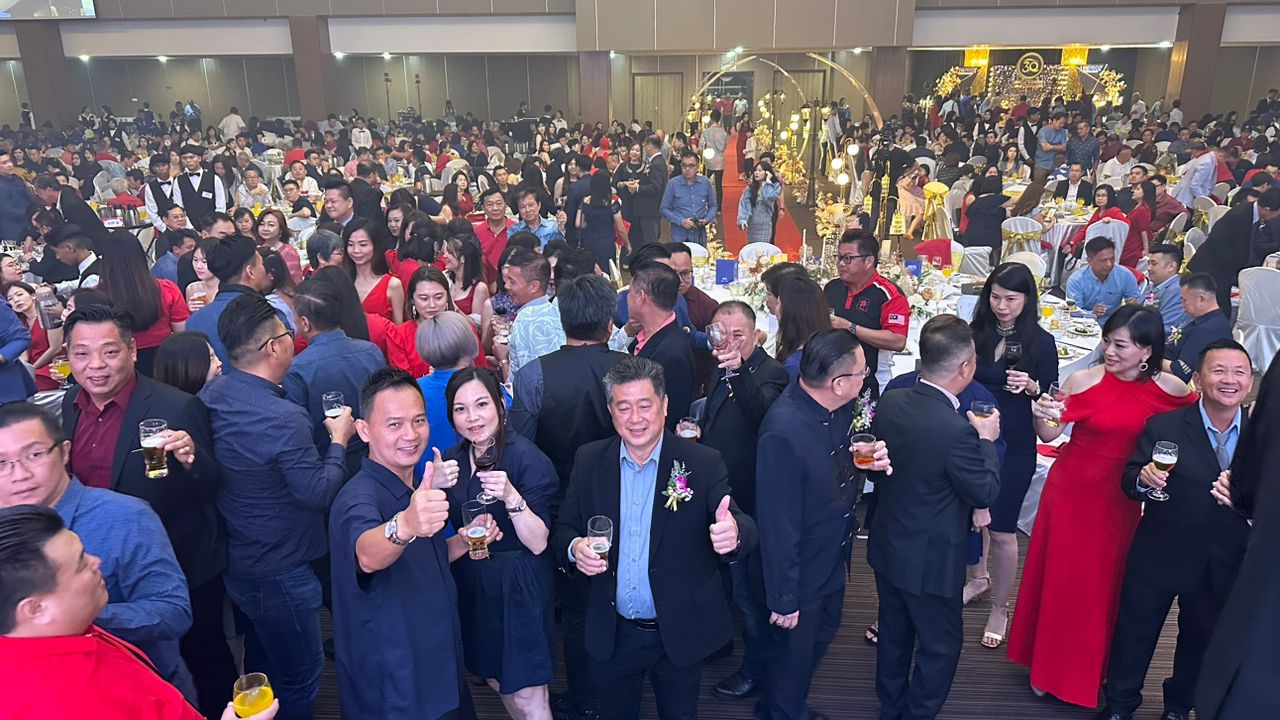 Products are constantly innovated and improved
Linan (M) Sdn Bhd managing director Koh Li Hua said that along the way, the company has moved forward bravely under the leadership and planning of Koh Lee Nam to achieve today's scale. Through cooperation with business partners and the contributions of employees, the company has continued to innovate and improve its products. and quality improvement.
He said that on the basis of striving for excellence, the company is not only loved and supported by the market, but LEDEX products are also trusted and widely used in the market, allowing the company to gain a foothold in the challenging and competitive building materials market for 30 years.
"In the future, we will once again work together with business partners from various states and regions in the country, as well as China, Taiwan, Thailand, Vietnam and other countries, to work hand in hand and sincerely cooperate to create brilliance and reach new heights together."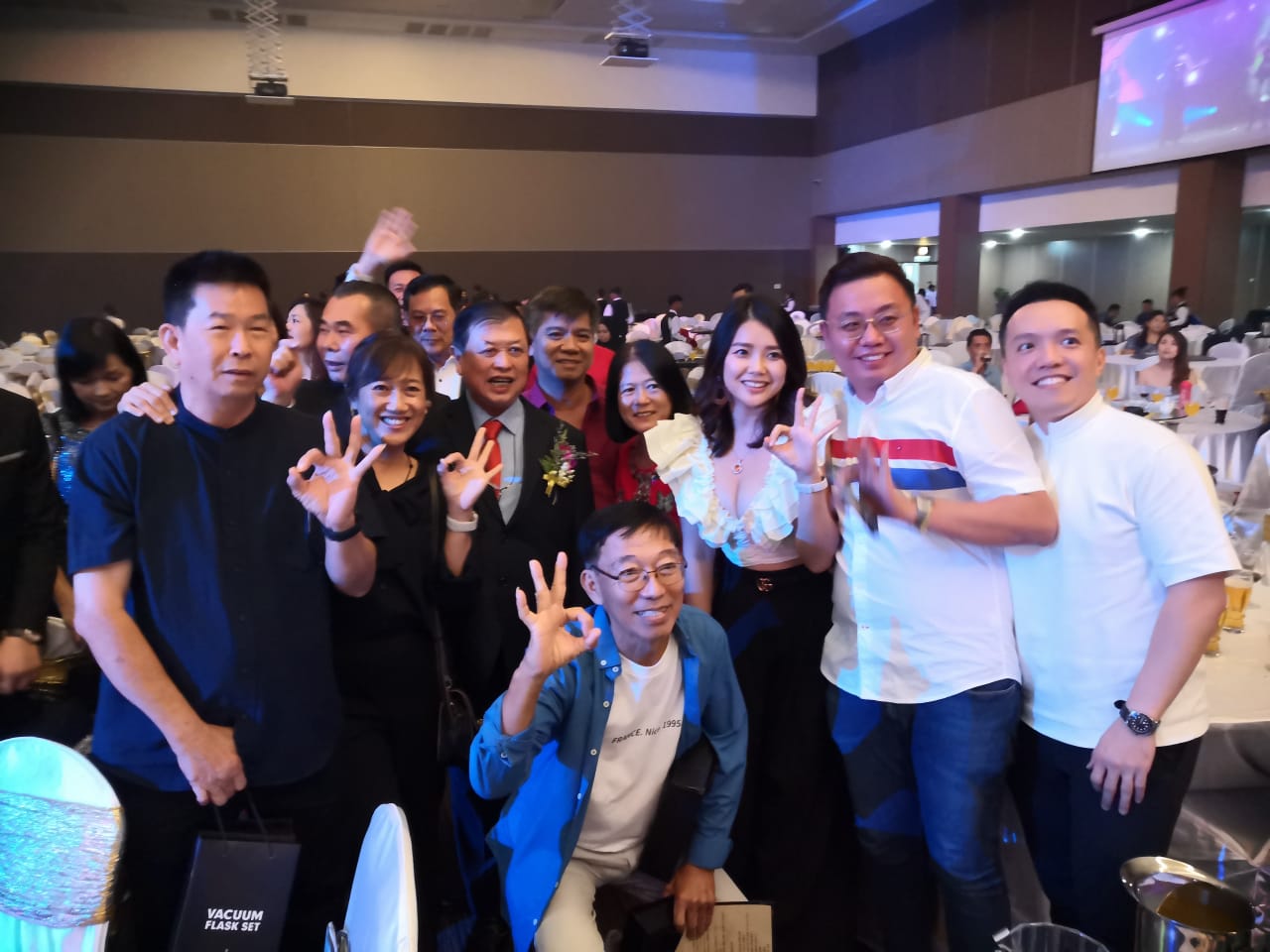 Quality first, customer first
NS BlueScope Malaysia President Huang Siam Ying pointed out that Linan (Malaysia) Co., Ltd. has been standing in the Northern Malaysia region for 30 years. Its brands: LEDEX, LEDEXPREMIUM and the newly developed JIKOWA series are household names in Northern Malaysia and are industry-leading high-quality steel tile building materials. famous brand.
"With the establishment of Linan (Kuala Lumpur) Co., Ltd., Linan has achieved greater success across Malaysia and achieved Xu Linan's goal of covering the whole country with one roof. All this is inseparable from the outstanding leadership of the company Xu Linan and dozens of The belief of "quality first, customer first" remains unchanged every year.
She said that Linan and BlueScope have had a cooperative relationship for more than 20 years. They are not only successful at the commercial level, but also consistent with each other in terms of beliefs and missions. They are committed to providing the highest quality steel roof solutions to the Malaysian construction industry. It must have reliable performance, practicality and construction efficiency, and it must also be able to perfectly present the beauty of architecture and design.
"What makes us most grateful is Xu Linan's firm confidence in our products and brands, and in the BlueScope Authorized Distributor (BSAD) program. With Xu Linan's strong support and the joint efforts of major business partners and dealers, we are now in There are already 11 BSAD franchised dealer showrooms in Northern Malaysia, including those owned by Linan Group. This rare partnership continues to create a win-win situation."
"In BlueScope's future plans, we are committed to continuing to invest in and improve production technologies and processes to reduce the carbon footprint of our products. In BlueScope's climate change action strategy, we plan to gradually reduce greenhouse gas emissions to 30% by 2030. % and achieve zero carbon emissions by 2050."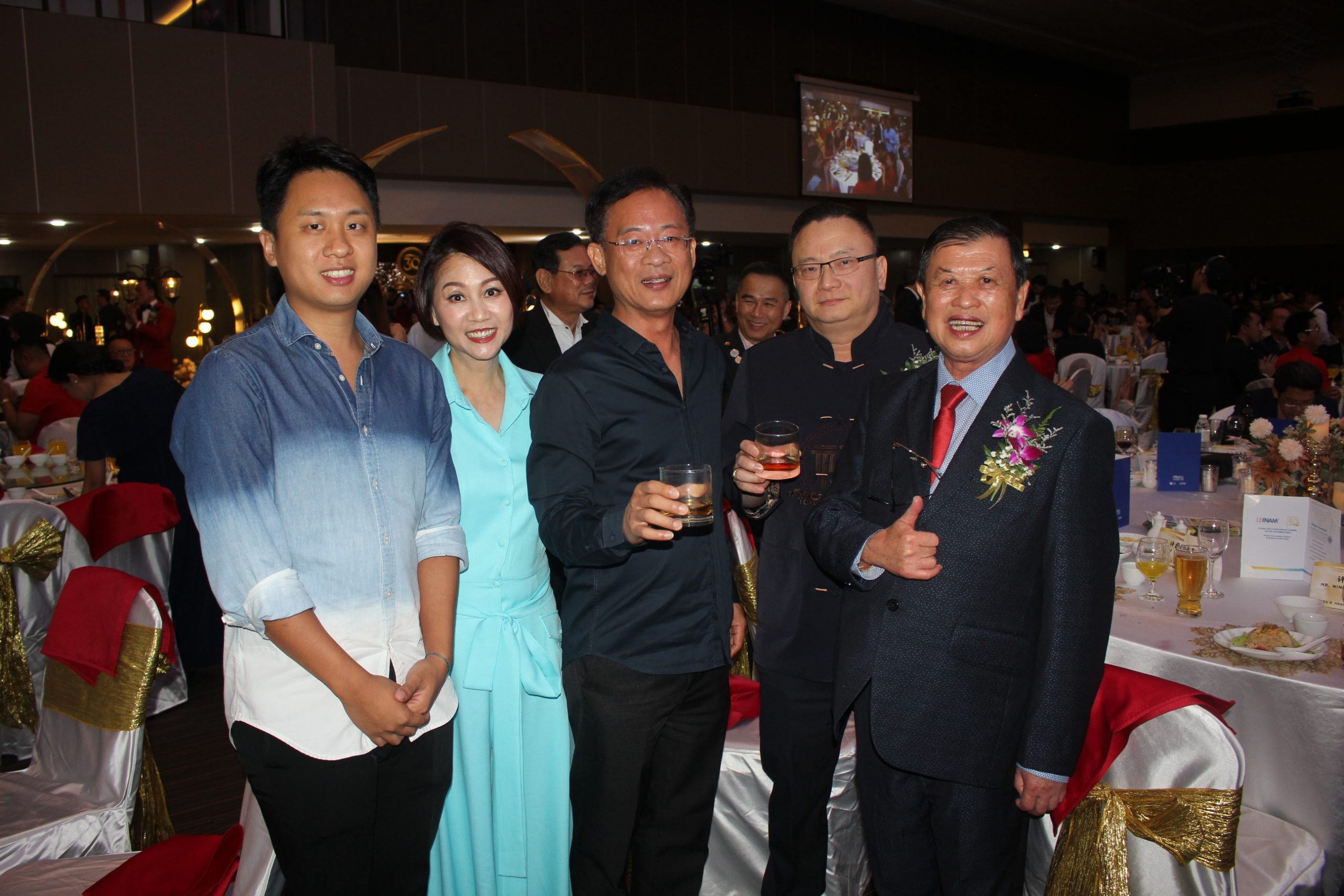 Never give up spirit
Datuk Seri Koh Kim Dian, President of the Malaysian Koh Clan Association, praised Koh Linan for his spirit of never giving up and never giving up. Lee Nam provides customers with superb quality and services from roofing building materials, steel and building materials, and practices "good goods" Attract guests from all directions, make small profits and bring in wealth from all directions" philosophy.
He said that the city of Rome was not built in a day. Behind the giant figure is an amazing entrepreneurial journey, which is also a touching and infinitely inspiring entrepreneurial experience. "Xu Linan's business philosophy is a model for learning and a beacon for entrepreneurship.
"Although Xu Linan has gone through many vicissitudes, especially when he faced a stroke 18 years ago, his fighting spirit and belief cannot be erased. Under his leadership, Linan became more and more courageous in the war. At the same time, under the cultivation of the Xu family's fine traditional cultural elements, the three children Cultivate them into successors of the company, perform their respective duties, and be responsible for managing Linan's regional business."
He said that even with his busy business, Koh Lee Nam did not forget to give back to the society, especially to his hometown. Koh Lee Nam served as the 9th President of the Koh Clan Association of Malaysia. In order to regain the property rights of the Koh Clan Ko Yang Tong in Penang for centuries, Koh Lee Nam once again served as the president of the Koh Clan Ko Yang Tong in Penang. Chairman, his noble personality and moral character are admirable.
"Xu Linan is also the executive consultant of the association. With his many years of experience in leading associations, he has given the association many valuable opinions. I believe that under his escort, the association will be able to set sail on the blue sea and sail towards a bright future."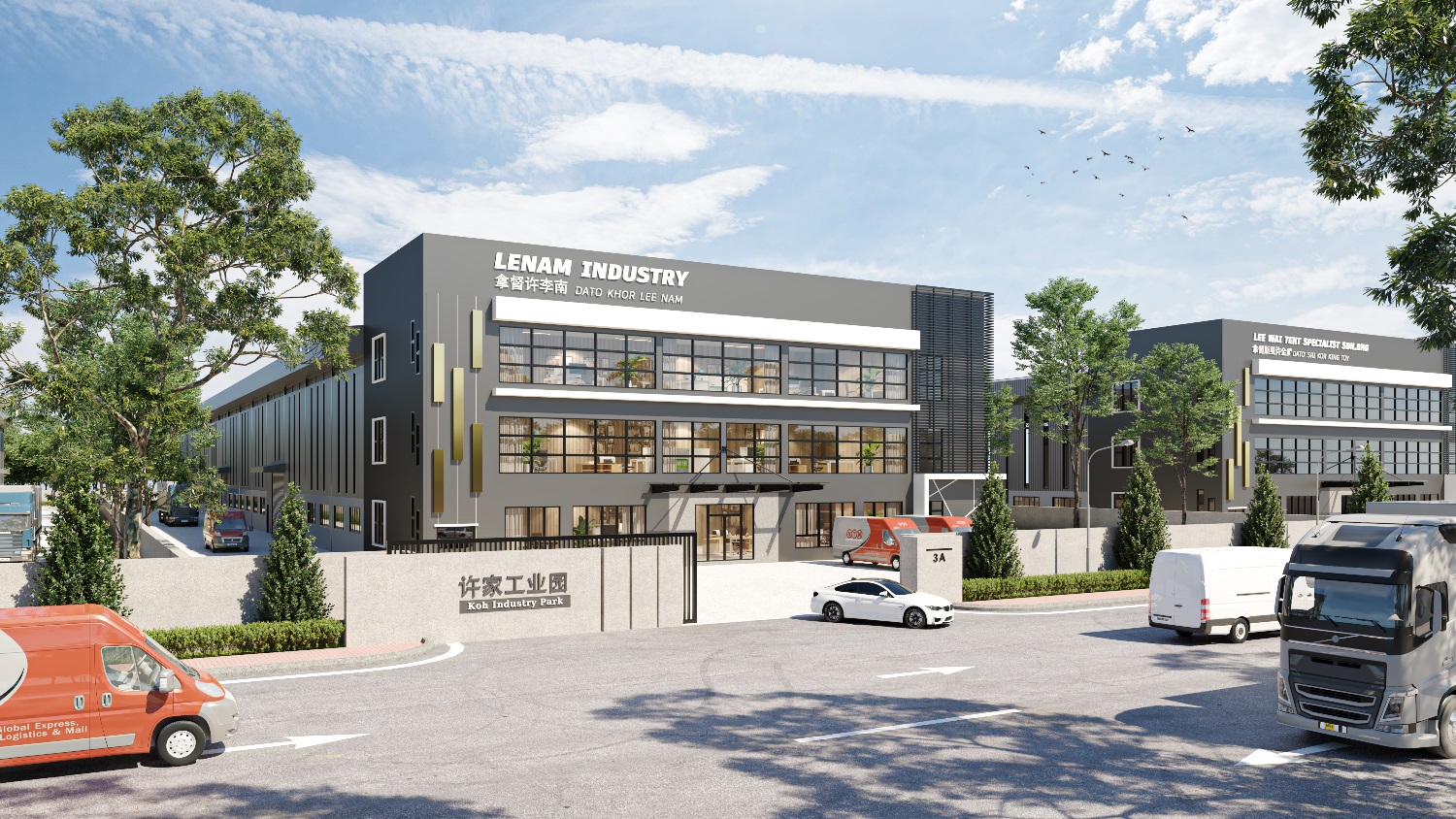 "Xujia Industrial Park" is established in Linan
The managing director of Fairyland Group, Koh Kwok Tong, praised Koh Li Nam as a great leader. Under the leadership of Koh Lee Nam, Lee Nam has a great ambition to invest RM100 million in Rawang, Selangor and establish the "Koh Family Industrial Park" on more than 10 acres of land. ".
He said that this is the future direction of Linan, and there are three large factories in the "Xujia Industrial Park", which means that Linan will have more than 20 factories in Malaysia by then.
"In our country's clan groups, we have never heard of setting up an industrial park. Xu Linan listed the Xu family industrial park as a company development plan. Once completed, it will be promoted to the whole world to let everyone know that the Xu family can own an industrial park."
He believes that Linan, under the leadership of Xu Linan and three future successors, can lead the company to bring more brilliant achievements and future.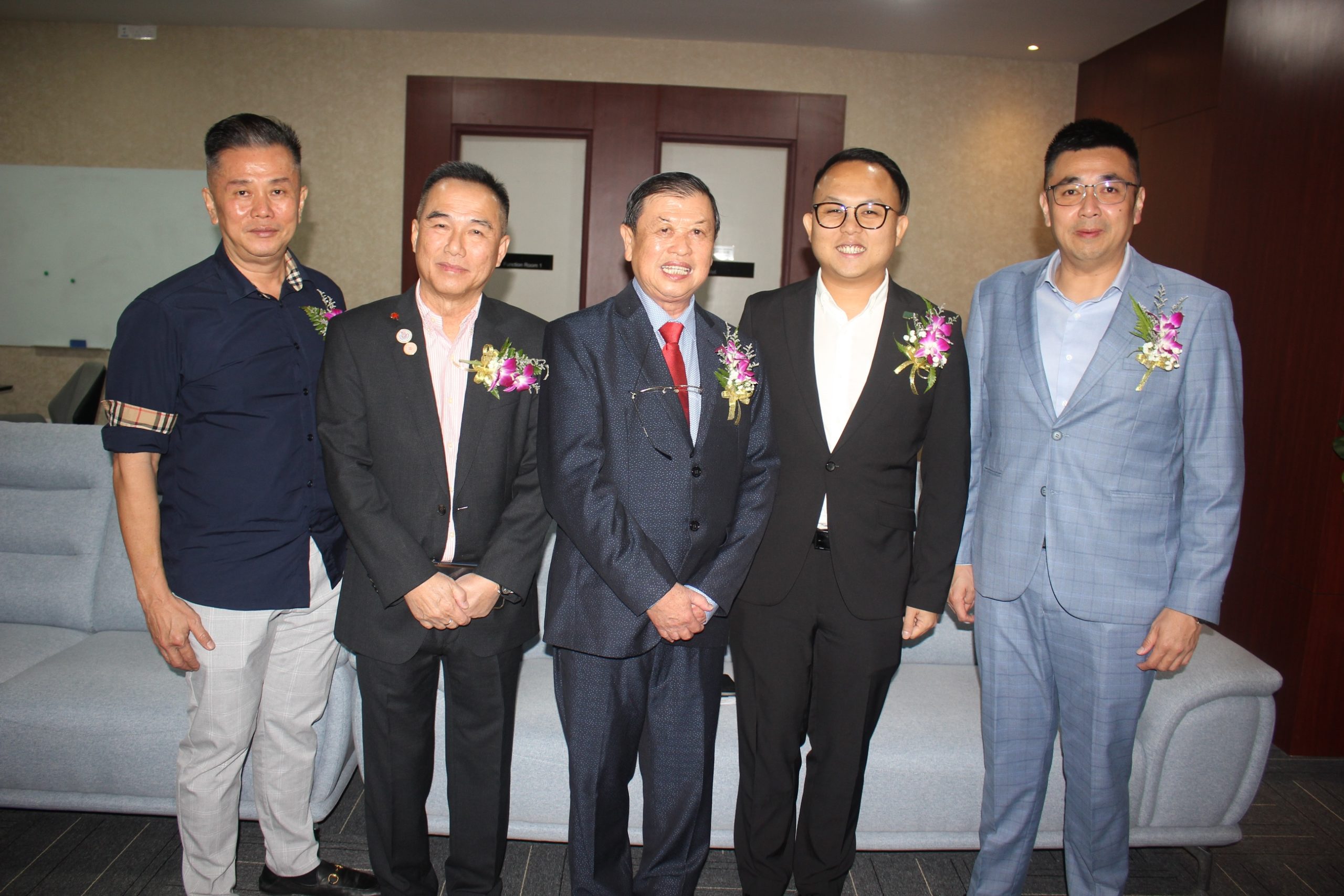 Wei Zisen: The best inspiration for young people
Chairman of the Penang State Youth, Sports and Health Committee Executive Councilor Wei Zisen said that the success of Linan (M) Sdn Bhd is the best reference for modern young people. The arduous journey of entrepreneurship along the way, various challenges and experiences can also be shared. To young people.
He said that Penang's industrial development in recent years, especially after the COVID-19 epidemic, can be seen as one of the fastest-recovering states. Last year's data showed that Penang was the only state to achieve double-digit growth. The only state with a higher average than the national average.
As various industries gradually return to life, he hopes that the company can continue to achieve its best results in the days to come.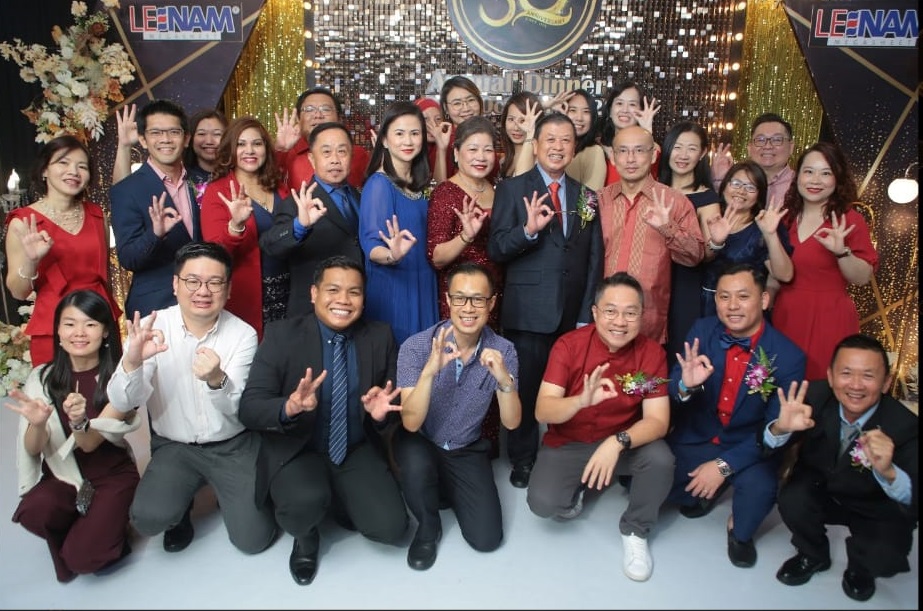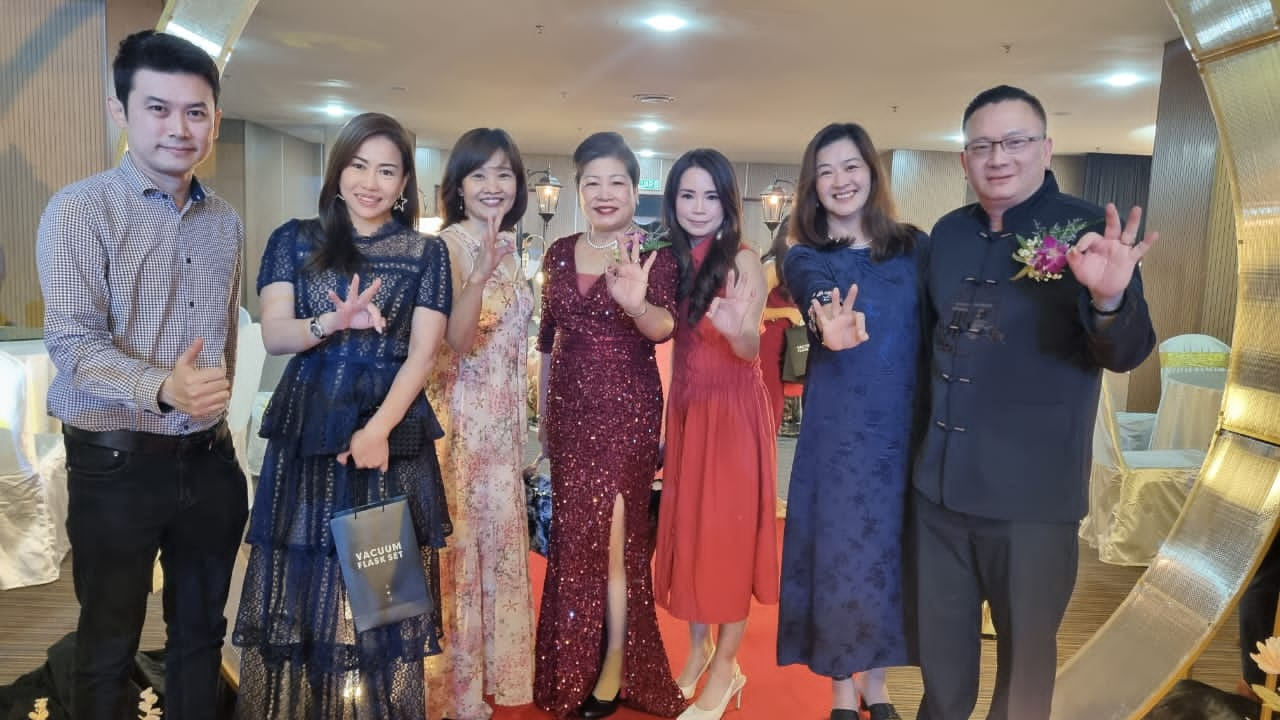 Also present were Chairman of the Penang State Local Government and Town and Country Planning Committee Executive Councilor Fong Meili, Bagan Jema State Assemblyman Zhu Yuequan, Linan Group Director Finance Datin Zheng Qiaoxiang, Directors Xu Licun, Huang Yingcong, Management Xu Weiyan, Xu Weikun, Xu Weizhi, Linan Perak branch joint venture partners Zheng Chengyuan and Chen Qinghe, NS BlueScope Malaysia Vice President of Sales Department Zhong Weixiong, Vice President of Marketing Department Huang Shengquan, President of the Malaysian Machinery Manufacturers Association and President of the City Machinery Manufacturers Association Dato Zheng Meichang, Penang President of the Hardware Machinery Chamber of Commerce Zeng Changcheng, General Secretary of the Malaysian Koh Clan Association Koh Hui Chu, General Treasurer Koh Tong Liang, Penang Koh Clan Koyang Hall Deputy General Secretary Koh Zhengdi, Team Leader Koh Poh Chung, Women's Group Director Koh Siew Chee, Welfare Director Koh Boon Hock, Director Koh Tien Seng, Selangor Marina Koh Xu Longtuan, acting chairman of Xu Clan Association, Xu Chengshun, deputy general secretary, director Xu Youtong, secretary Xu Guobiao, Xu Tingshuang, chairman of Xu Clan Koyang Hall in Seberang Perai, consultant Datuk Xu Haiming, former Penang executive councilor Datuk Liang Daosheng, managing director of GB Plas Co., Ltd. Governor Wei Zhenhui, Pentamex Group Managing Director Dato Wong Lai Huat, Dato Wen Yongwen, Dato Lim Museng, Dato Kuo Xianmao, Tan Kai Zong, Sin Chew Daily Marketing Manager Zeng Xiaoping, Central and Malaysia Deputy General Manager Guo Fuguang, Central and Malaysia Business Manager Li Meiling, North Malaysia Senior District Manager Hong Baoqin, Guangming Daily Advertising Marketing and Seberang Perai Senior Manager Ke Zhongchen and Senior Advertising Specialist Huang Jichuan and others.
Loyalty Partnership Reward
1 UI TRUSS SYSTEM SDN BHD
2 MAS METAL WORK(THAILAND)CO LTD
3 AGCO GSI ASIA SDN BHD
4 SCANDINAVIAN IBS SDN BHD
5 BD AGRICULTURE(MALAYSIA) SDN BHD
6 P&Z ROOFING PLT
7 PICCA MAJU ENTERPRISE SDNBHD
8 SIANG HENG HARDWARE SDN BIHD
9 GUAN TEIK HARDWARE TRADING SDN BHD
10 WENG GUAN HARDWARE SDN BHD
11 SP HWA LEE SDN BHD
12 LIM SENG HIN & SONS SDN BHD
13 MEEI HANG AWNING HARDWARE SDN BHD
14 CIPLI HARDWARE SDN BHD
15 HSH HOCK SENG HIN SDN BHD