AVA RV Club's charity drive and luxury car rally next Sunday to challenge the Malaysian Book of Records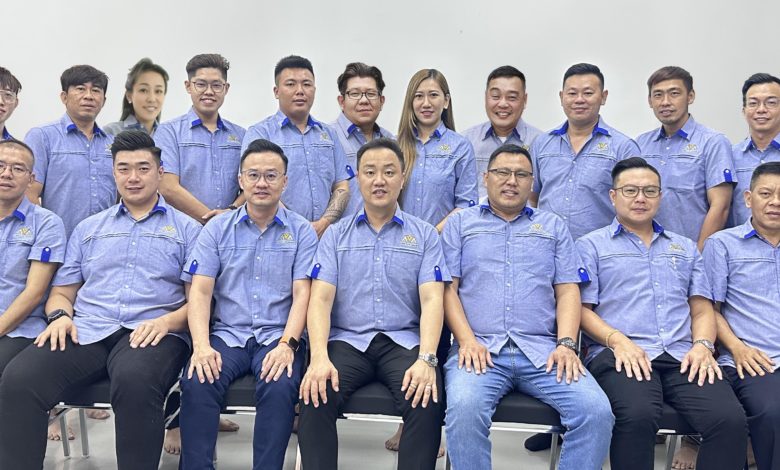 (Weizhong News) The AVA SUV Club, which is composed of luxury SUV owners in North Malaysia, will hold AVA 2023 at Weizhong Auto City, Weizhong Johor Province on March 12 (Sunday) from 4:00 pm to 10:30 pm Mega TT Charity Walk and Luxury Car Rally, and challenged the record of "Most Luxury People MPV Rally" in Malaysia Book of Records.
A total of 200 Toyota Alphard Vellfire luxury SUVs will be gathered here. This grand event has a rich program, including live band performances, dance presentations, lion dance and tiger dance performances, lucky draw, clown pinch balloons for children, etc. , Welcome all walks of life to participate in its grand event.
Major Liu Shenwei, the president of the club, said that in order to cooperate with this luxury car rally, members of the club from North Malaysia have carried out 17 charity activities in North Malaysia, going to the Dashan Footprint Orphanage, Batang Tinggi Nursing Home, Alma Shen Love Welfare Center for Disabled Children, Penang Shanxin Welfare Center for Disabled Children, Penang Elderly Love Association, Penang Meijiayuan Welfare Organization for Vulnerable Children, Penang Association for the Disabled, Kulim Home of Everlasting Love, Kulim Fayu Warm House Home, Kulim Jireh Nursing Home, Kulim Indian Disabled Elderly Welfare Institute, Alor Setar Yayasan Fungate Orphanage, Alor Setar Miyo Welfare Center, Alor Setar Ramalingan Ashiraman Orphanage, Borgosant Na Nursing Home, Perlis Charity and Welfare Center, Perlis Kaki Bukit Nursing Home and other charity centers donated materials and donations.
He pointed out that the association has been in preparation for a long time and was officially established last year. The main purpose is to gather all Alphard and Vellfire Chinese car owners to share the experience of refitting, decorating and repairing their cars, and at the same time raise funds to promote charity activities.
Liu Shenwei said that the members of the association come from all states in northern Malaysia, including Penang, Kedah, Perak and Perlis. The AVA 2023 Mega TT Charity Walk and Luxury Car Rally is the first event. The purpose is to gather SUV enthusiasts and challenge the Malaysian record Encyclopedia and charitable activities to assist vulnerable groups.
The registration fee for each car owner is RM200, and you can get AVA lifetime membership, member car Sticker "Malaysia Book of Record" Sub Cert (the car must be participated in the scene), AVA x M『M』sia Book of Record limited T-Shirt One piece, one piece of Corporate Shirt for AVA Club lifetime member, environmental protection bag plus preferential Voucher, buffet meal, second-hand car dealer's on-site appraisal of your car, etc.
Here is the list of the first council: President: Major Liu Shenwei, Vice President: Xiong Qianxian, Secretary-General: Chen Jiaming, Treasurer: Huang Zhixin, Working Committee Treasurer: Zeng Jianliang, Directors: Zhang Zhibin, Lin Yixue, Chen Shujun, Huang Zhenguang, Luo Qixiang , Ni Wenjie, Chen Guowei, Ye Qiangxin, Chen Guanghua, Lu Meiquan, Lu Sunhe, Liu Haichun, Li Hanxiang.