AstraZeneca promotes digitalization and fair treatment in medical insurance through new health platform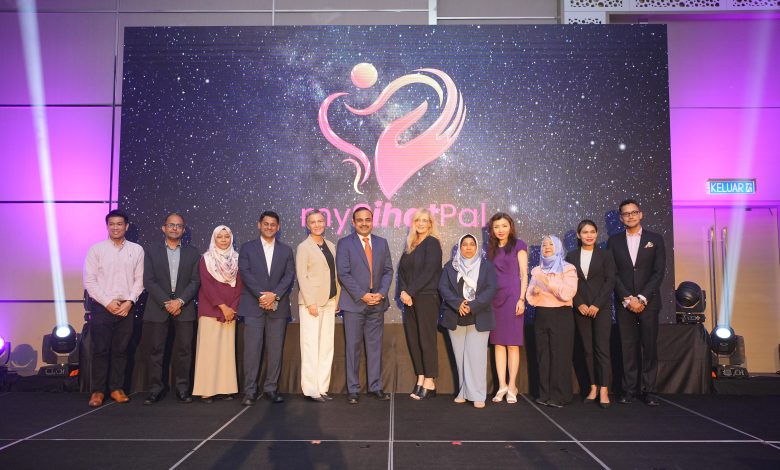 (Kuala Lumpur News) AstraZeneca, a global biopharmaceutical company that insists on the supremacy of science, has joined hands with a number of well-known associations to launch a new digital health platform named "mySihatPal", aiming to allow all people to obtain better health through their digital devices. Extensive healthcare services.
The associations that have formed the alliance include the Asthma Association of Malaysia (AM), Premature Babies Association of Malaysia (BPM), Breast Cancer Welfare Association of Malaysia (BCWA), Congenital Heart Disease Foundation of Malaysia (YJKM), Malaysian Endocrinology and Metabolism Society (MEMS), Malaysia Family Medicine Specialists Association (FMSA), Lupus Erythematosus Society of Malaysia (PSLEM), Malaysian Society of Gastroenterology (MSGH) and the Malaysian Medical Association (MMA).
As a first-of-its-kind innovative all-round health platform, mySihatPal provides the public with access to a wide range of healthcare services, including disease information, health content, and access to affiliated healthcare providers, private hospitals, private clinics, government clinics, etc. Professionals and pharmacists provide online consultation on health-related issues, ensuring that everyone has a fair chance and enjoys the highest quality of health.
As demand for advancements in healthcare increases, bridging the gap between patients and healthcare professionals through digitalization becomes increasingly urgent. The biggest barrier to healthcare accessibility is simply the distance between patients and the actual location of care, so it is increasingly necessary to create a one-stop platform that makes it easier for the public to connect with healthcare professionals and obtain relevant medical advice. .
The mySihatPal platform creates a community for the public to have access to multiple healthcare providers, including medical staff, associations, healthcare institutions and affiliated healthcare providers. In addition, the platform integrates the public's contact with healthcare providers and conducts consultations to consolidate recommendations for referrals.
Vinod Narayanan, general manager of AstraZeneca Malaysia, said of the partnership: "AstraZeneca's goal is to collaborate with like-minded players and work together to create new methods, technologies and solutions. To realize a high-end digital platform, and at the same time allow the people to enjoy fair medical care treatment. Around the world, the medical care field is rapidly undergoing digital transformation to change the way medical care services are provided, creating a new way for patients to seek medical treatment. Paradigm shift and lead to better health care outcomes."
"As a global biopharmaceutical company, we hope to meet the needs of patients by providing healthcare solutions other than drugs; at the same time, we will greatly promote the digital transformation of the healthcare field and promote digital innovation in the healthcare service industry. Thrive. Create mySihatPal, a universal digital health channel for the public to use to increase public understanding of common and rare diseases and connect the public to available resources. This expands their connections with healthcare professionals and gives patients access Better medical outcomes and experiences," Vinod explained.
Through mySihatPal, patients can learn disease-related information through a simplified user interface design and improve their health quality. This also allows patients to have greater autonomy over their own health issues. In addition, patients can also conduct a preliminary self-examination of their condition, and then contact relevant healthcare professionals through the online directory to obtain the correct treatment plan.
Talking about this cooperation, Dr. Haji Helmy Haja Mydin, co-founder of the Malaysian Asthma Association and representative of all associations, said: "The Malaysian Asthma Association strongly supports the development of a comprehensive digital health platform because it provides a reliable way for the public to obtain Relevant medical care information and direct contact with the medical care expert team. More importantly, this can speed up the time for patients to obtain medical consultation, greatly shortening the gap between disease onset and subsequent interventional treatment. And as mySihatPal goes deeper The level and wider scope of development will surely enhance the public's awareness of health care and benefit the community."
In addition to improving access to healthcare solutions, mySihatPal will soon launch a new health and wellness-focused user interface, where the public will be exposed to more articles and videos written by medical professionals on various health issues.
In view of the many benefits that this digital health platform can bring to the public, AstraZeneca will continue to invite other like-minded partners to join, continue to expand mySihatPal's existing healthcare partner base, and work together to promote fair treatment and distance in healthcare in our country .
mySihatPal is now online and accessible to everyone at https://mysihatpal.com.my/.
For more details about this platform, please contact[EP].