15 Chinese Entrepreneurs and Leaders Receive Commendation Awards at the First Awards Ceremony of "Self-made ASEAN Chinese Records" | Business News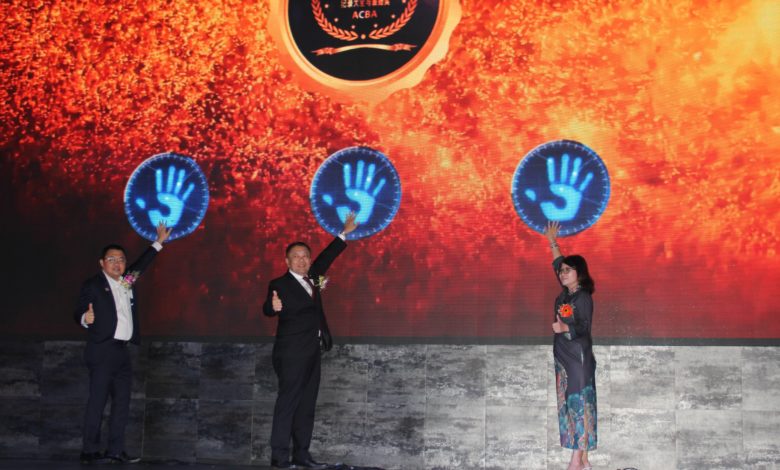 (Malaysia Bukit Mertajam, 23rd) After 3 years and 3 sessions, the "Self-made Family in ASEAN Chinese Records" has been held for more extensive promotion. Now it has come to Northern Malaysia to create the first Commendation Award for Self-made ASEAN Outstanding Chinese in Northern Malaysia. At the commendation meeting held at the Van Gogh Hotel yesterday, a total of 15 outstanding Chinese businessmen and leaders of Chinese descent won awards at various levels.
These include Tan Sri Ong Sze Keat receiving the ASEAN Outstanding Chinese Lifetime Achievement Award, Dato' Seri Kong Tak Fat receiving the ASEAN Outstanding Chinese Entrepreneur Award, Ma Yantu receiving the ASEAN Outstanding Chinese Entrepreneur Award (contribution to cultural heritage), Dato Lui Licai receiving the ASEAN Outstanding Chinese Entrepreneur Award, and the Perseverance Award (housing development contractor).
A number of self-made entrepreneurs from Penang have also won awards at various levels, including Chen Changfa who won the ASEAN Outstanding Chinese Merchants Award (self-service catering industry), Huang Weiwei who won the ASEAN Outstanding Chinese Entrepreneur Award (packing production) and Li Fuming who won the ASEAN Outstanding Chinese Entrepreneur Award (hardware industry).
Xu Ronghui from Perak won the ASEAN Outstanding Chinese Entrepreneur Award (Agricultural Machinery Industry).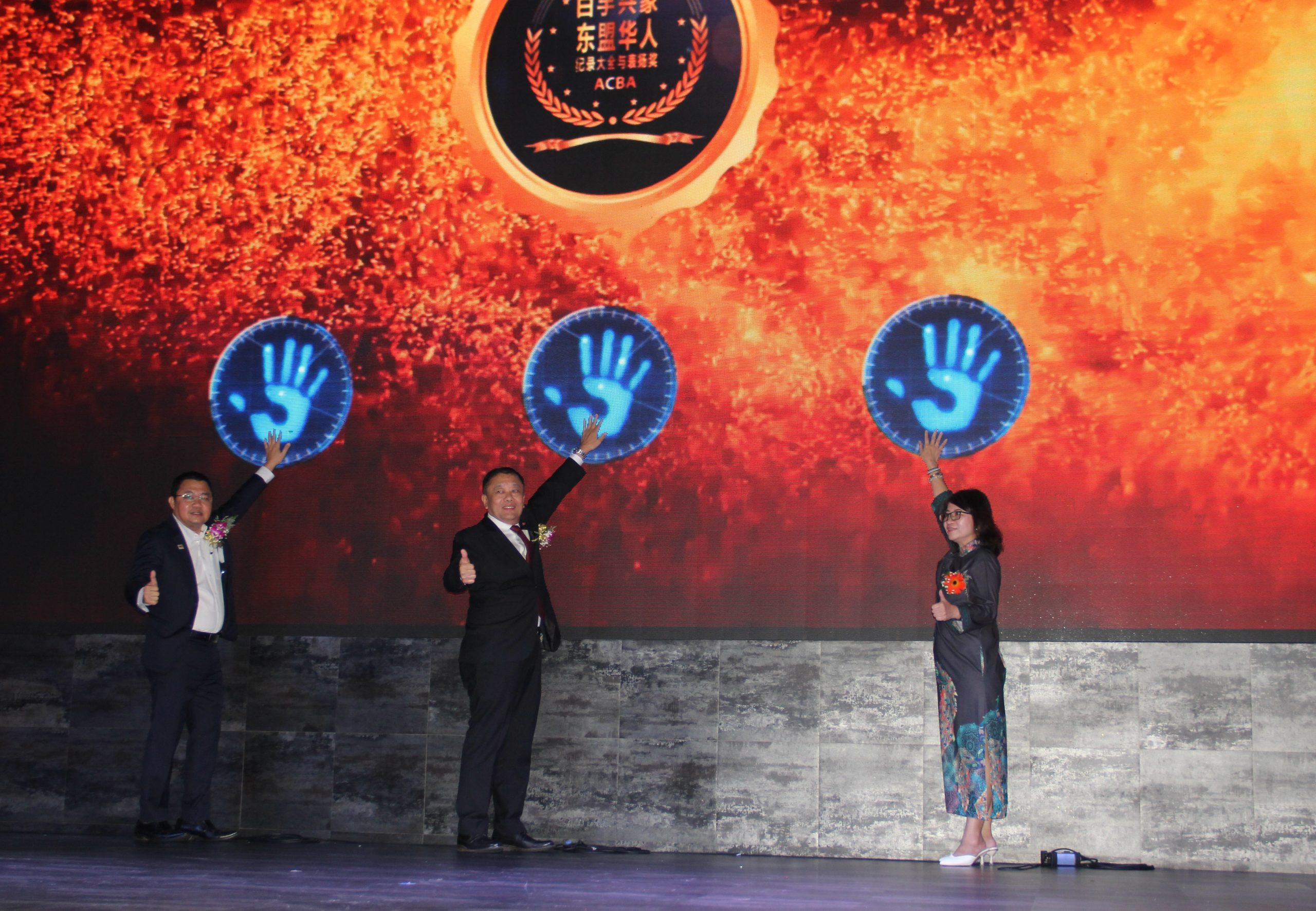 The president of the Malaysian Small and Medium Enterprise Association, Chen Fangxin, called on entrepreneurs to keep pace with the times and actively transform to realize digital, digital and automation, and to start paying attention to and understanding the government's encouragement to implement environmental, social and governance (ESG) initiatives.
He said that the above-mentioned initiative aims to encourage enterprises to move towards environmental protection. Although it can bring benefits to the country, many elders of entrepreneurs do not know much about it. Now is the time to start understanding about the initiative.
"I hope that enterprises will start to reduce their reliance on foreign labor and adapt to the future environment. We are currently in dialogue with the government so that the government can assist local enterprises to achieve digital, digital and automation in the next few years. Now that we are in the age of advanced information technology, no matter entrepreneurs or anyone requires new changes and enhances competitiveness, so as not to be eliminated."
He is also an Honorary Advisor to the General Assembly. He said this when he delivered the opening speech for the "Self-made ASEAN Chinese Book of Records" award ceremony at the Van Gogh Hotel yesterday.
He said that the award can give recognition and affirmation to entrepreneurs in our country. Therefore, domestic businesses should actively participate and learn from each other through experience sharing. In addition to gaining recognition from the industry, it will also encourage more traditional enterprises to embark on the road of transformation and shine on the international stage.
"Under mutual pulsation, mutual support and cooperation, contribute to the country's economic development, and Chinese businessmen should unite and create a glorious era for Chinese businessmen with the original intention of starting from scratch."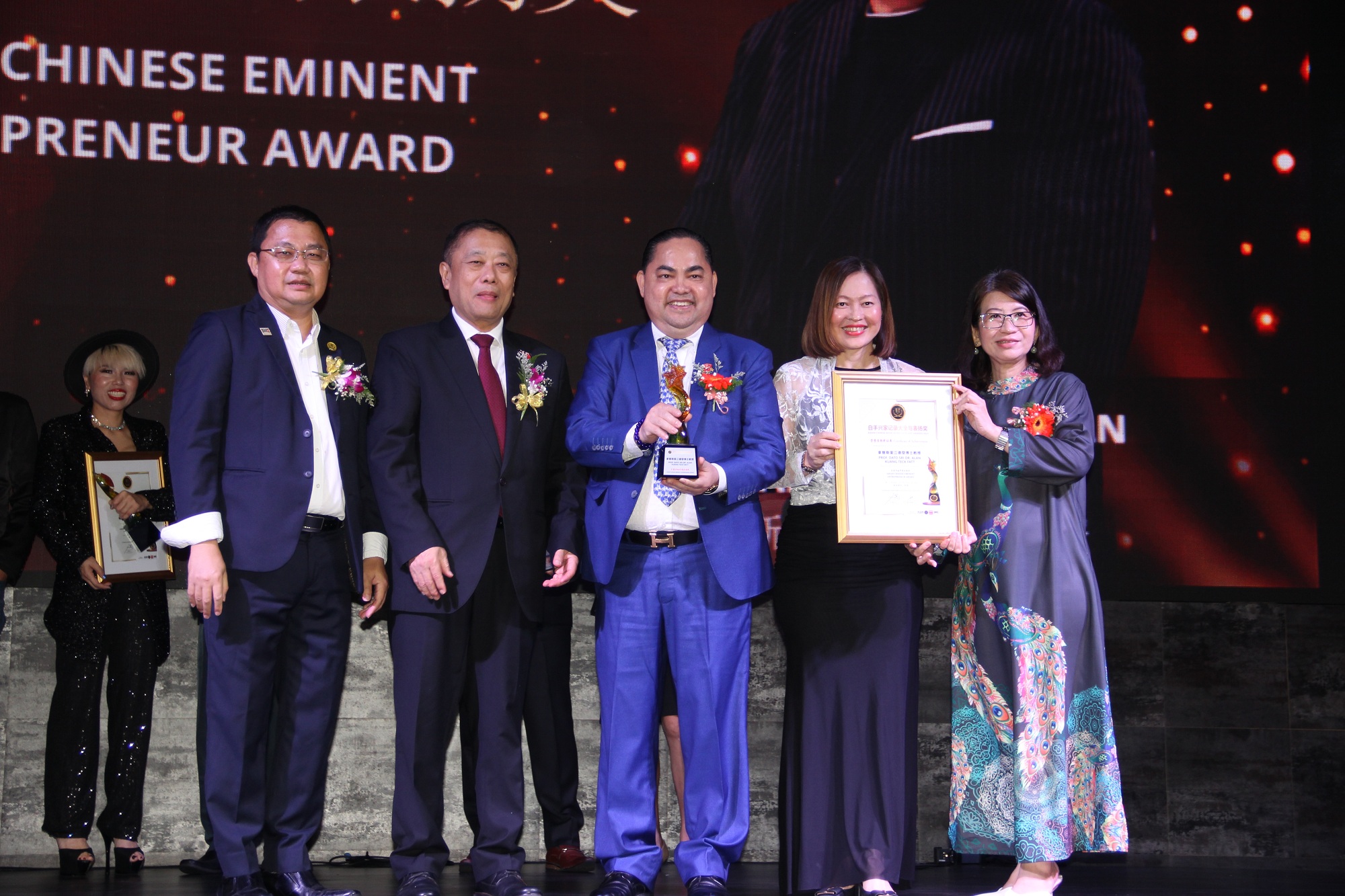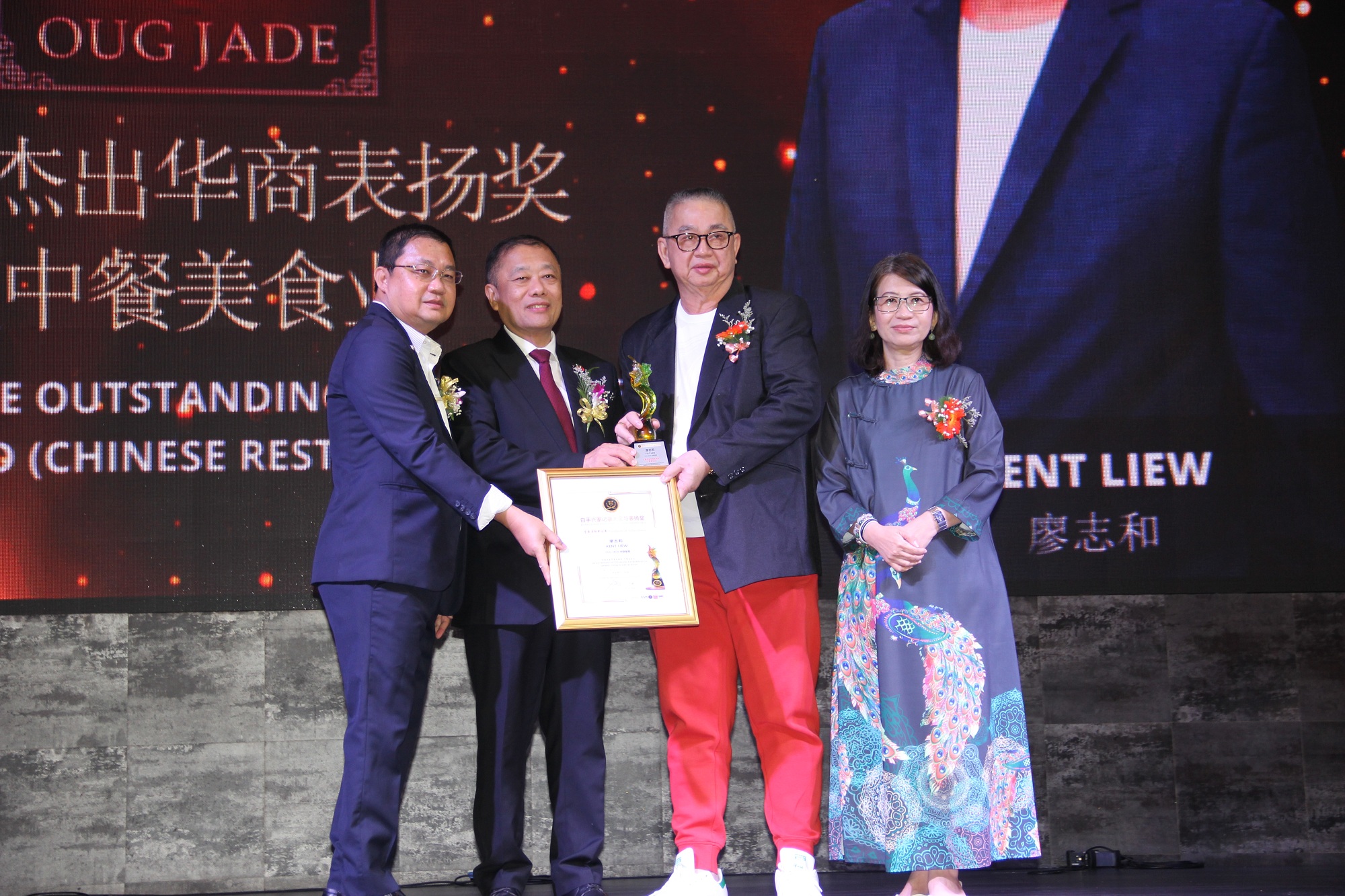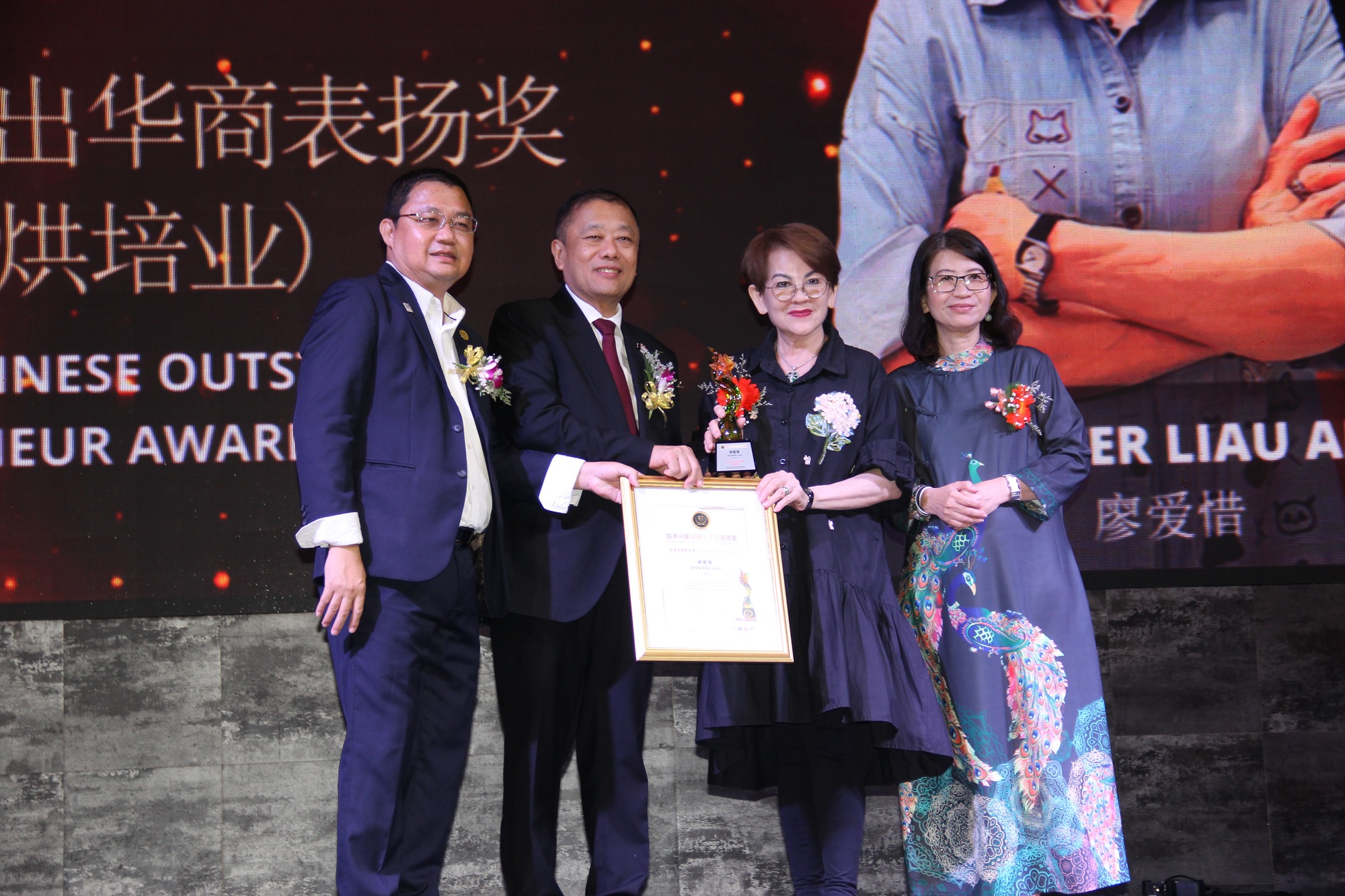 Shi Hui: The original intention of the activity remains unchanged
Let people see the contribution of ASEAN Chinese businessmen
Shi Hui, founder of Self-made Family Records, said that the original intention of the event remains the same, that is, to allow more people to see and recognize the contributions of ASEAN Chinese businessmen to the economic field.
"We are committed to publicizing the great achievements of Chinese businessmen who built their families from scratch, commending their entrepreneurship and success in the ASEAN region, and allowing their legendary stories to be passed on forever, and more people can be inspired by their stories."
She said that Chinese businessmen have decades of history in overseas entrepreneurship and market expansion. Chinese businessmen have entrepreneurial spirit in their blood, hard work and wisdom that can discern opportunities. They have been proved and recognized by the world time and time again.
"The most admirable thing is that almost none of them have too many resources and backgrounds. They have achieved success by their own persistence and business methods. They have made contributions to the ASEAN region, opened up opportunities, created wealth for themselves, and set an example for the Chinese community."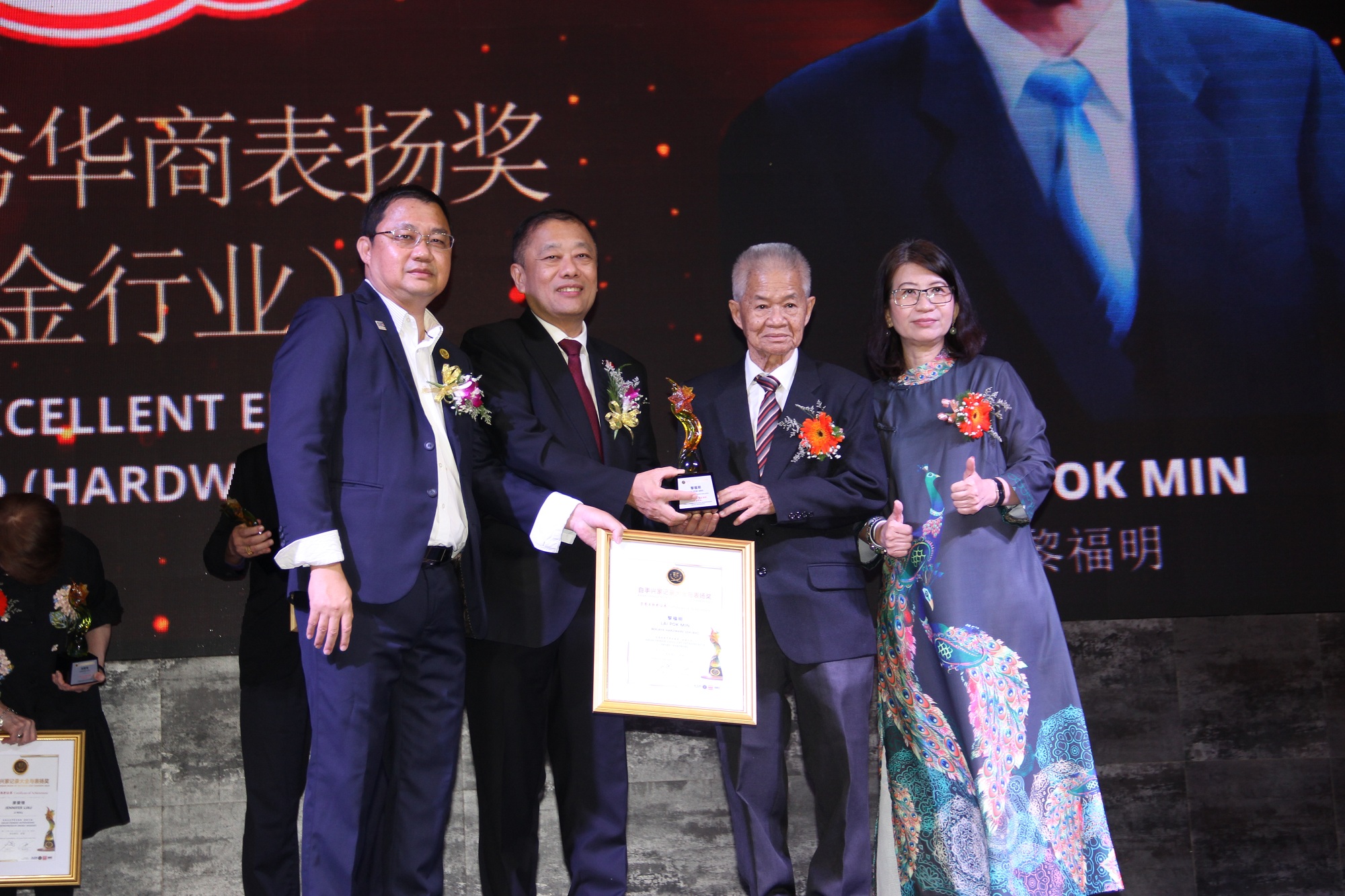 Huang Xinglong: Explore their own resources
Promote the win-win development of entrepreneurs
Huang Xinglong, chairman of the first preparatory committee of the North Malaysia commendation event, said that it will enhance communication and exchanges among commenders and promote win-win development, such as planning and organizing visits and seminars between enterprises to explore their respective advantages and resources.
"Achieving mutual assistance and cooperative development, while keeping abreast of the latest economic policies and dynamic information, and enhancing strength, in the future, it will help more Malaysian companies to connect with investment opportunities around the world, and provide practical and effective consulting and docking platforms for Malaysian products and services to enter overseas markets."
At the luncheon, the knife painting artist Gu Tianfa, also played by the violinist Lu Xuewei (Jessica Loo), painted "The Poetry and Painting of the Paddy Fields in Perai Province" on the spot, and held an on-site charity auction with 4 other famous paintings of other famous artists, "Building a Family with Self-made", "Spirit of Business War", "Carp", and "The Rhythm of Piano Painting".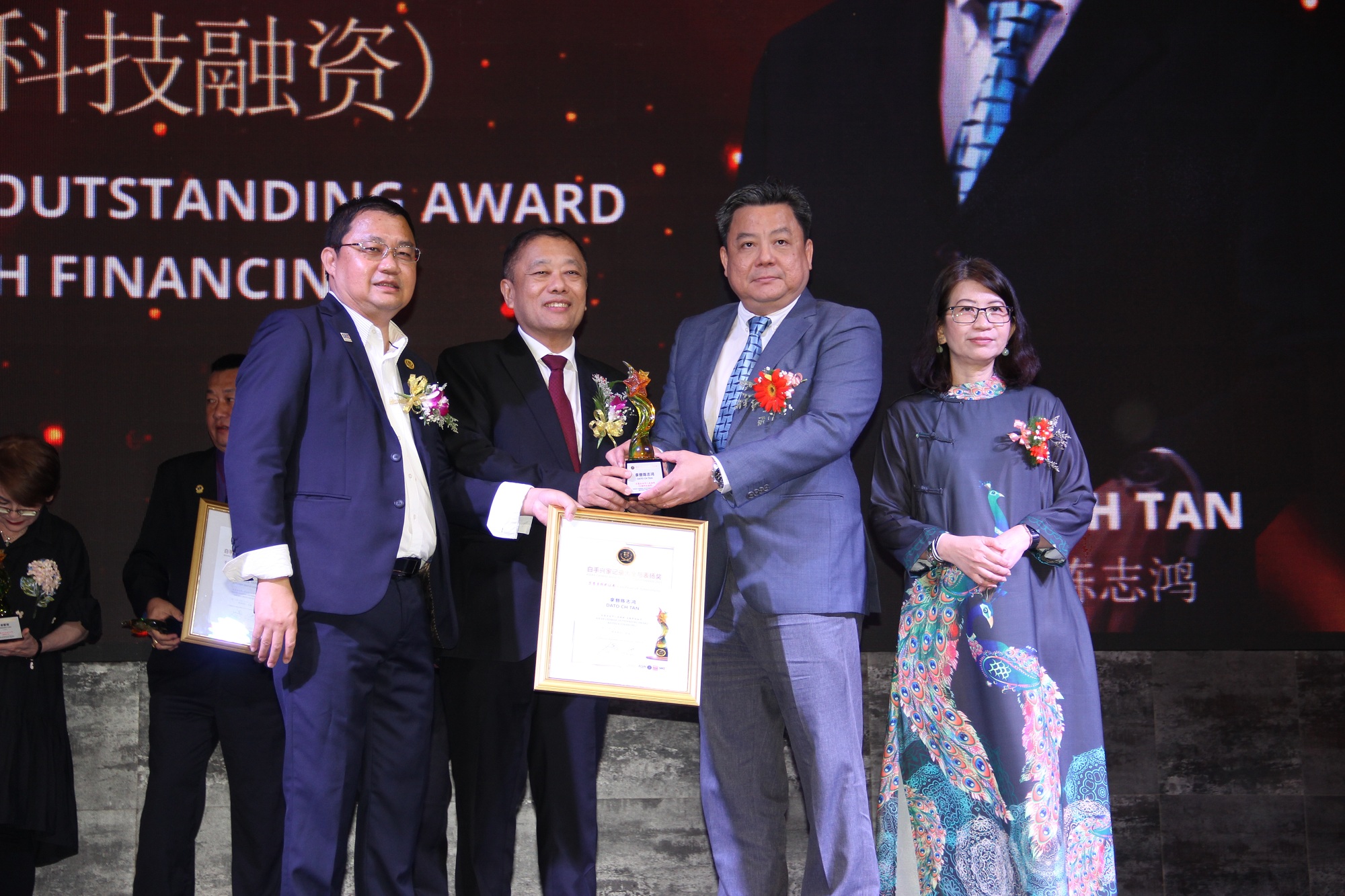 "China Press" and "Guangming Daily" are the media partners of this event, which is jointly organized by Smart Money and the Malaysian SME Union.
The conference also donated RM10,000 to the Malaysian National Chinese Primary School Principals Union, which was received by Principal Ma Shenhan.
Other attendees included Captain Chen Diquan, Advertising Sales Director of "Guangming Daily", Liu Junbin, North Malaysia Regional Manager of "China Press", and Zhong Zhiwei, Perak State Manager.
Recipients of "Building a Family From Scratch – ASEAN Chinese Outstanding Recognition Award":
Outstanding Outstanding Chinese Entrepreneurs and Characters
1. Liao Zhihe-ASEAN Outstanding Chinese Entrepreneur Award (Chinese Food and Food Industry) Kuala Lumpur
2. Liao Aixi-ASEAN Outstanding Chinese Entrepreneur Award (Baking Industry) Ipoh
3. Chen Changfa-ASEAN Outstanding Chinese Commendation Award (Buffet Catering Industry) Penang
4. Lv Xuewei-ASEAN Outstanding Chinese Commendation Award (Art Industry) Penang
5. Li Fuming-ASEAN Outstanding Chinese Entrepreneur Award (Hardware Industry) Penang
6. Dato' Chen Zhihong-ASEAN Outstanding Chinese Commendation Award (Biotechnology Financing) Penang
7. The Boys at the Foot of the Mountain-ASEAN Outstanding Chinese Commendation Award (Folk Song Group) Penang (Bukit Mertajam)
8. Gu Tianfa-ASEAN Outstanding Chinese Commendation Award (South Sea Oil Painter) Penang
9. Dato' Leslie Cheung-ASEAN Outstanding Chinese Award (Film and Television Production) Penang
10. Huang Weiwei-ASEAN Outstanding Chinese Entrepreneur Award (Packing Production) Penang
11. Xu Ronghui-ASEAN Outstanding Chinese Entrepreneur Award (Agricultural Machinery Industry) Perak (Ipoh)
Excellence Supreme Honor Award State
12. Tan Sri Ong Shijie-ASEAN Outstanding Chinese Lifetime Achievement Award Kuala Lumpur
13. Dato' Seri Jiang Defa-ASEAN Outstanding Chinese Entrepreneurs Recognition Award Kuala Lumpur
14. Ma Yantu-ASEAN Outstanding Chinese Commendation Award (Cultural Inheritance Contribution) Perak (Taiping)
15. Dato' Lu Licai-ASEAN Outstanding Chinese Entrepreneur Award, Perseverance Award (House Development Contractor) Perak (Ipoh)